Port View at Hanse Gate – the "gate to the world"
Also located in the "trendy" part of Hamburg Altona-Neumühlen and has about 270sqm of space. Because of the ceiling-high windows in three cardinal directions this location is light-flooded and creates a modern and generous ambience.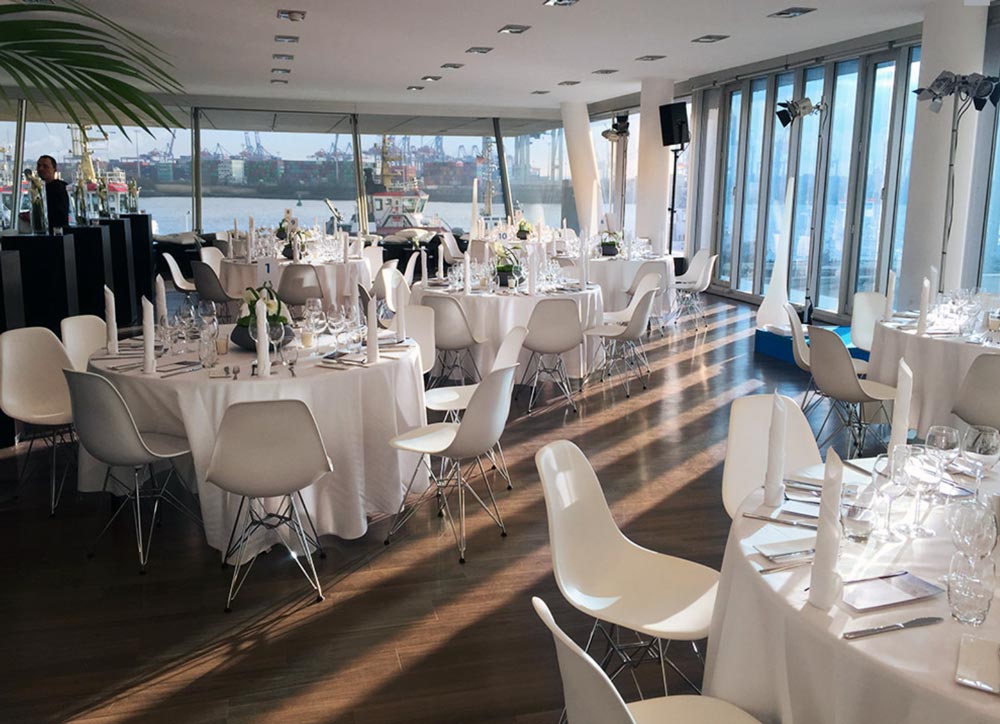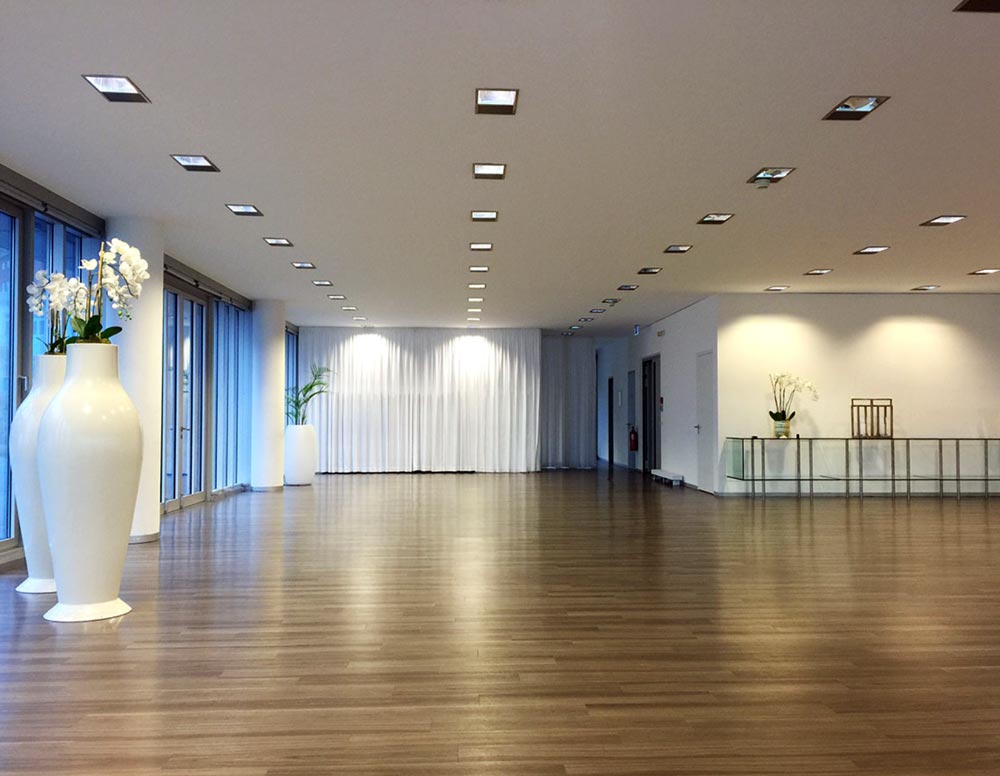 The unimpeded view is unique and conveys the feeling as if you would stand on a ship's bridge in the middle of the container port of Hamburg.
It's charme and lofty character arises from the large-sized Nordwood floor, generous, floor to ceiling windows, as well as a natural stone pedestal with seat cushions, that invite you to watch the passing ships while day-dreaming – or dancing.
Outside space with an amazing view on the Elbe river
The outside area is 500sqm big with a direct view onto the river and the port. It is perfectly suitable as a space for automobile presentations or product launches, as well as special occasions such as weddings or anniversaries.
Guests who can't get enough of ships, port and the Elbe river, is welcome to get to the location by boat; a very typical "Hamburg experience" which will give your event a very unique selling point.
There is no better way to arrive at an event.
Find an overview of all facts and figures