Salon am Grindel
An exclusive location in a part of Hamburg that has a very special history. A creative centre, an elegant retreat and a space for very special celebrations. This location has benefited from extensive renovation work that retained countless period features. It is an ensemble featuring a fantastic atmosphere.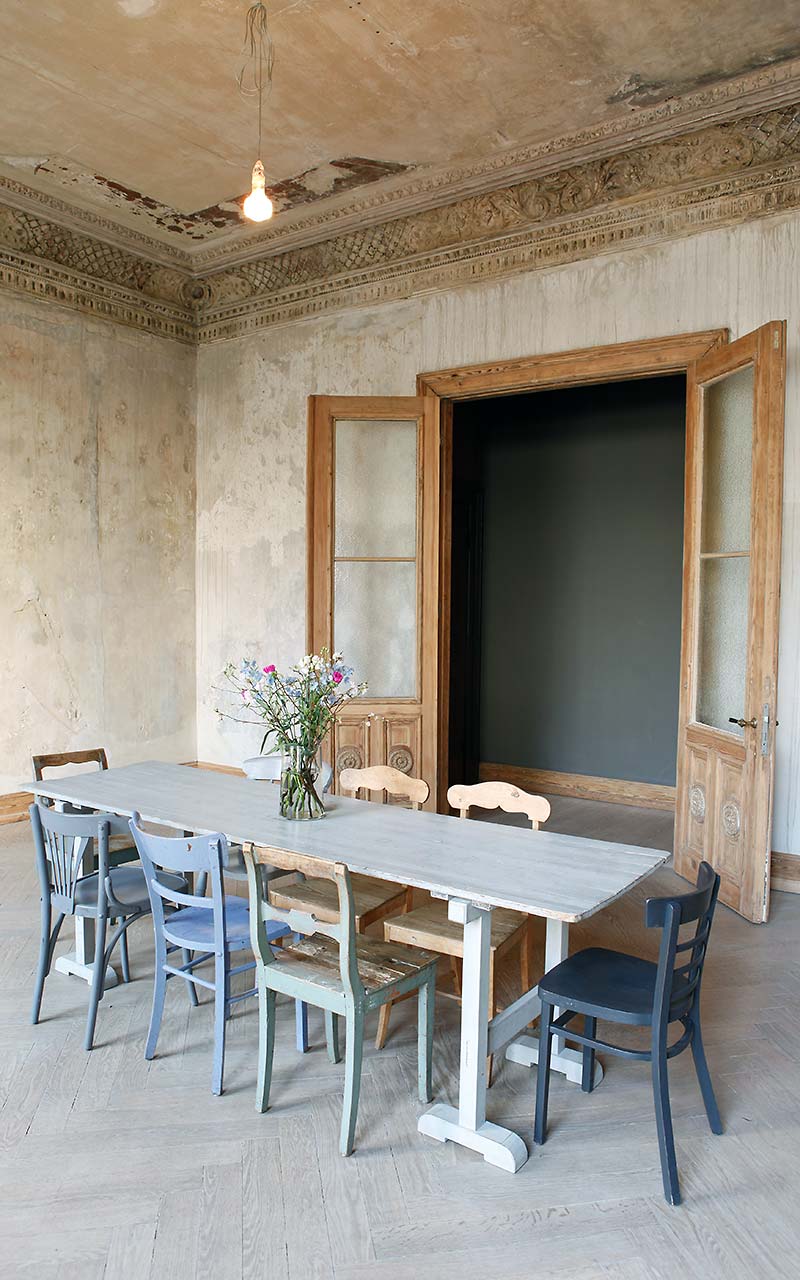 Exclusive elegance in an area of the city with a fascinating history
The interplay of light and shade, the period ceilings and characteristic floors, elegant details on the walls and cornicing create a space that offers plenty of room for events of all sizes – whether it's a reading, a vernissage or a stylish private party.
Find an overview of the facts and figures