Sturmfreie Bude Alstertower
Buildings in Hamburg don't get much higher than this – the 13th floor of the Alstertower. Urban living in the central district of St Georg. These dizzying heights are home to a spacious retreat for creative types, away from the hustle and bustle of city life. With a view across Hamburg and the Alster, it is open to inspiration and relaxing experiences. Elevated and yet grounded at the same time, natural and yet a refreshing distance from the familiar. The new Sturmfreie Bude.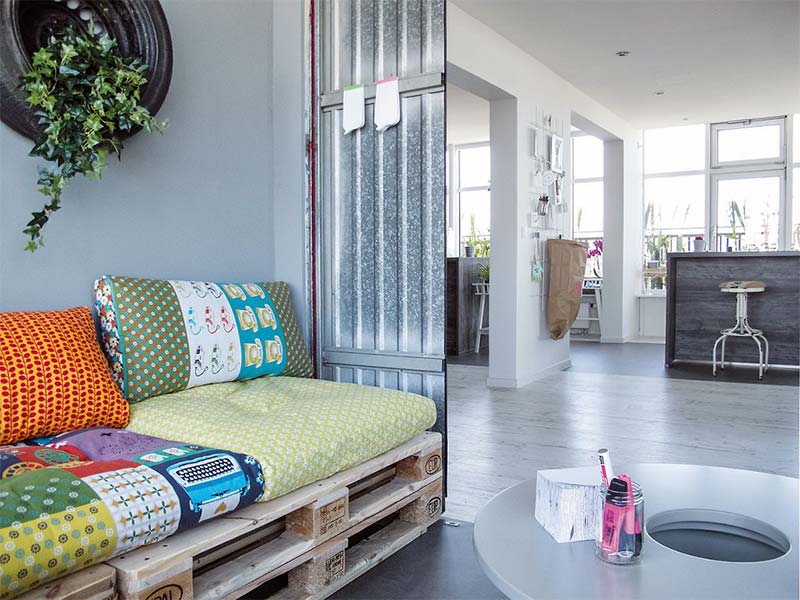 Equipped with cutting-edge technical equipment (overhead projector, projection screen, screens, seating for up to 60 people, a sound system, Wi-Fi, flip charts, Metaplan boards, PS3) and providing friendly service, the Sturmfreie Bude Alster offers the ideal location for meetings, workshops, PR events, after-work functions, cooking, dinners and private events.
On an area of 230 m2, including a large roof terrace, barbecue and spacious, open-plan layout, the location not only invites people to enjoy a kitchen party but also events of all kinds for up to 80 people.
Find an overview of the facts and figures