Roadshow Catering
in and around Hamburg
with a taste that suits the target group
Good collaboration for your company in and around Hamburg. You will be accompanied by exciting culinary experiences that connect people and brands. That would be our short version for all who are looking for a partner for their roadshow catering in Hamburg and the surrounding area. We are Traiteur Wille – caterers with over 30 years of experience. We provide fine contemporary culinary art, are full of ideas, and open to new things. We look forward to going on the road with you.
30 years of catering experience
Regional products
Suitable concepts for your brand
Vegetarian and vegan variety
Homemade delicacies
Food Journeys for all themes
Customer experience means catering couture

At Traiteur Wille, we not only know what great spots there are here in Hamburg and throughout the north – we also have a keen sense for target-group-specific culinary ideas. Not only because we've been in the business for over 30 years, but especially because we have this soft spot for contemporary culinary art. As caterers, we accompany small and large events, work for start-ups as well as big names, and create culinary concepts for brand appearances or get-togethers. As different as every event is, our job is always the same: at Traiteur Wille, we value individuality and customising an experience suitable for the people who have something to celebrate. Therefore,  for us a customer experience means catering couture. We provide tailor-made fine culinary art to ensure a successful celebration. And that's exactly what we do with our roadshow catering. Culinary art that suits the brand and the people who are enthusiastic about it. Whether a field show, POS promotion, guerrilla marketing, trade fair or festival presence – we make sure that the culinary performance is just right.
Roadshow catering in and around Hamburg à la Traiteur Wille
Roadshow Catering in und um Hamburg à la Traiteur Wille

Contact
You can reach us via phone, our contact form or personally at our location. Let's talk about the details of your event.

Individual ideas
Culinary creations are always customized at Traiteur Wille because personalised experiences provide an added value to connect those who are celebrating.

Fine variety
Roadshow Catering is a catwalk for creative cuisine. Our collection offers a fine variety from regional to international. Always the state of the art.

Flexible service
We are there where you need us and can stay on site to amaze your customers with our fitting ideas. We can stay as long as you wish.
Our creations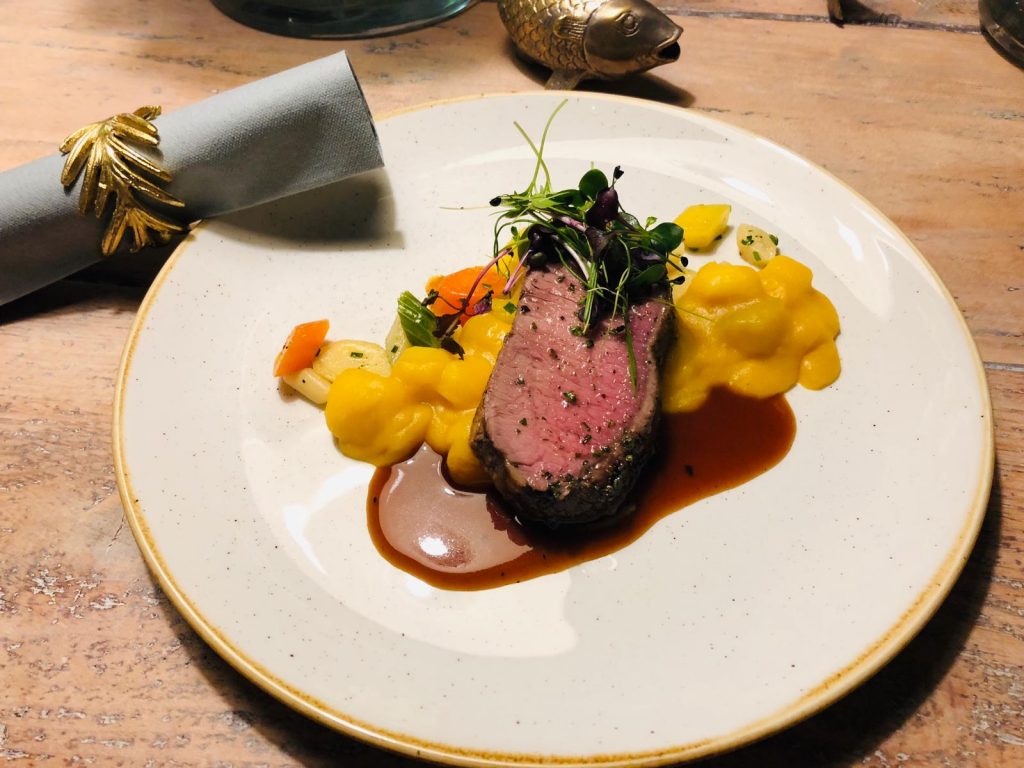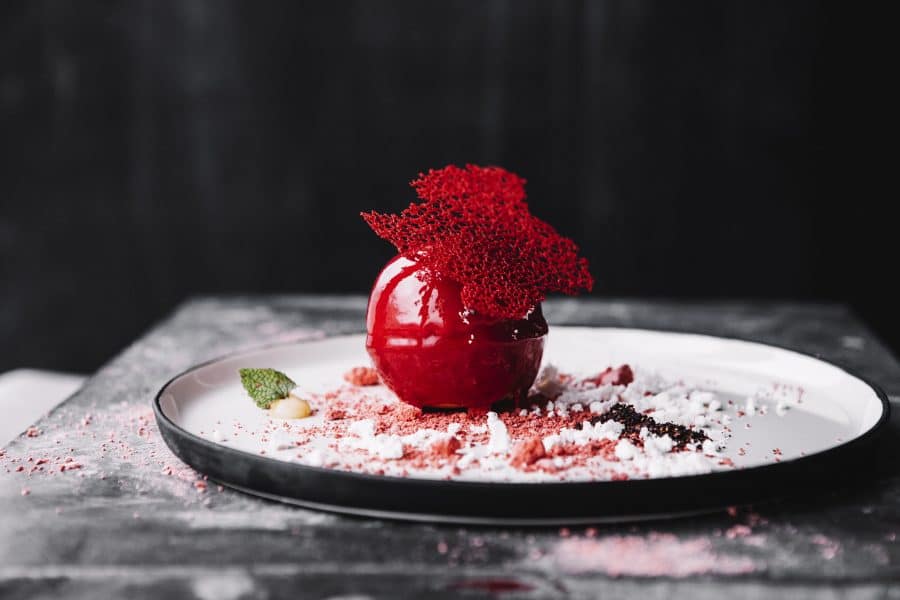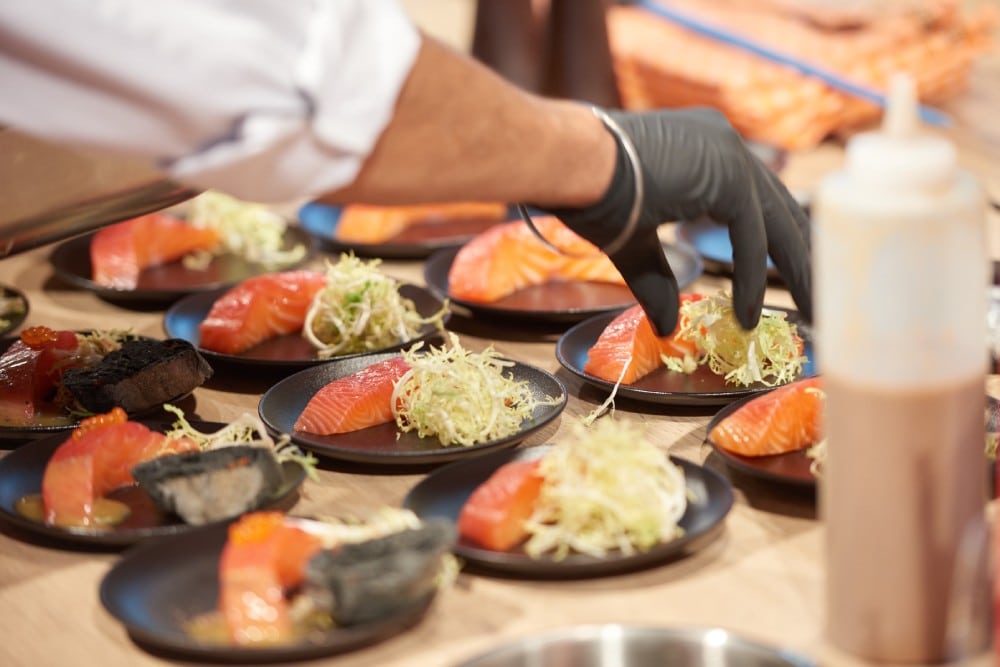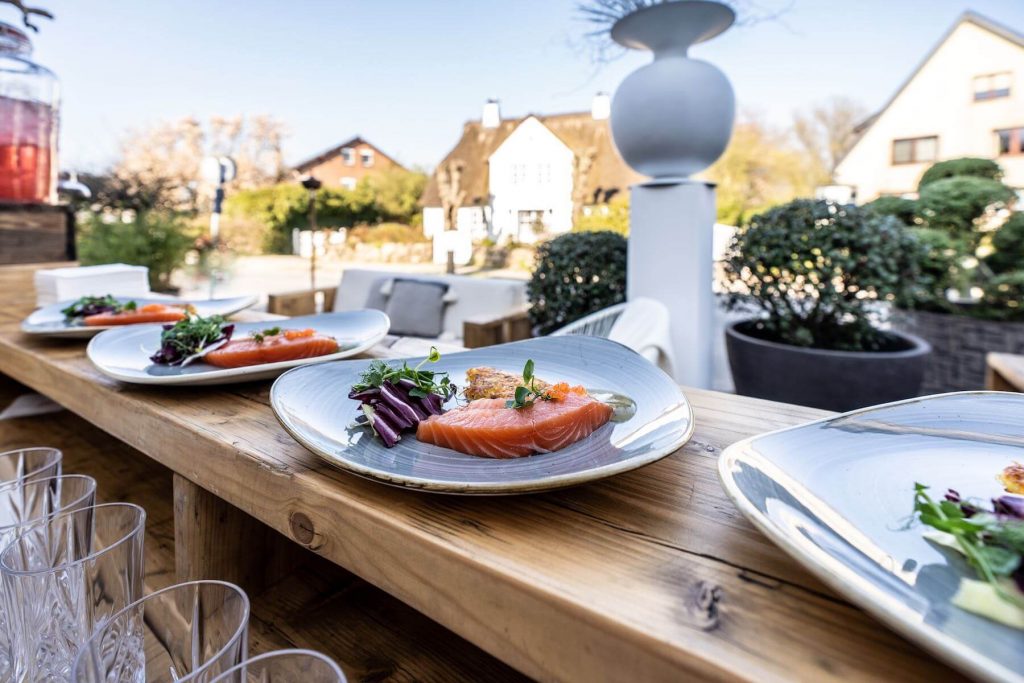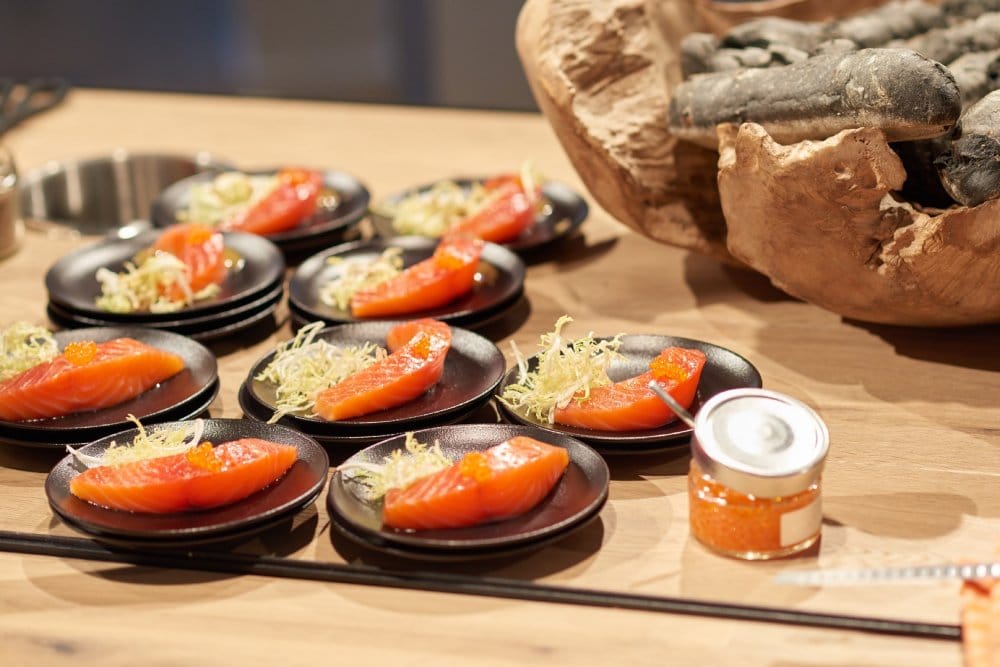 Food Journeys take your customers on a journey together.
At Traiteur Wille, we have always been curious about the world. Many things inspire us on our travels. We discover new ideas for the kitchen and get valuable impulses for the different events we accompany. We also get to know many people for whom and with whom we enjoy working. Together, we share a sense for fine food and exciting creations. After all, contemporary culinary art has a lot to offer worldwide. That's why Traiteur Wille offers regional specialties, international discoveries as well as fusion food that connects continents. This is our passion and we use it to create culinary concepts for your roadshow catering. We provide culinary creations that fit your brand, the location and occasion of the event and, of course, the topics for which you want to inspire your customers and take them on the journey together.
30 years of catering experience
Contemporary culinary ideas
Roadshow concepts with USP
Individual Food Journeys
Catering for any occasion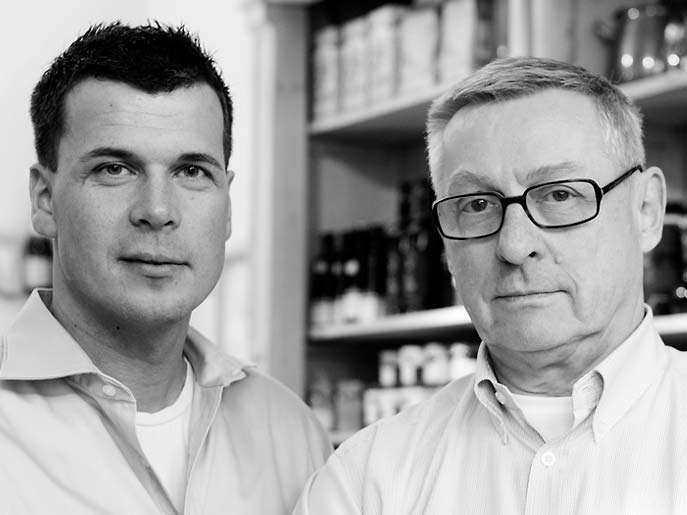 We are Traiteur Wille

Since 1989, Traiteur Wille has been working for people and companies, accompanying them at celebrations in Hamburg and throughout Germany. It all started on our premises in Winterhude. Today we have a fully grown network with great partners, with whom we have designed many events and offer exciting event locations. You can also rent our own bistro (hyperlink) for your celebration.
What our customers say
"We love working with Traiteur Wille because we can rely 100% on the quality and service. The preparation and follow-up of the events is above-average detail-oriented every time and the whole team is extremely helpful. For us, Traiteur Wille has been one of the best caterers in Germany for years."
Kim Karina Rathmann
What our customers say
"When customers and team become one family, Traiteur Wille is there.
Competent, innovative, hands-on, and so wonderfully good-humoured at the start – that's what makes every catering
a highlight and a real treat. They love what they do – and we love them for it.
Always happy to be at your side."
Anna Fauth-Schüller
What our customers say
"Dear Mr Rose, dear Mr Richter, on Friday our guests and we had a lovely evening. Your delicacies were great! Especially the roast beef salad, the Mediterranean salad and the desserts were great!!!"
Frequently Asked Questions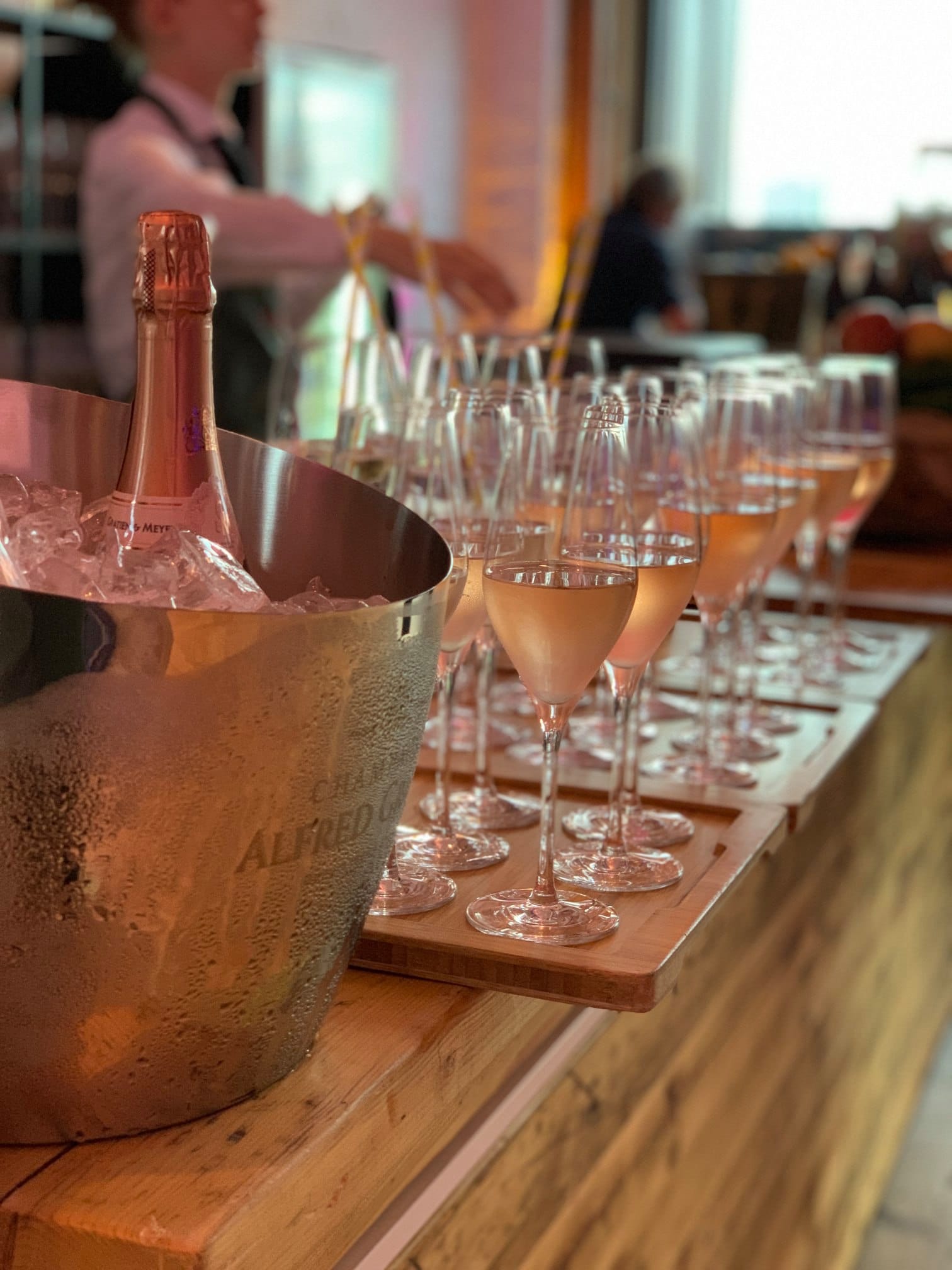 Quality connects and is the essence of our brad we are happy to share

At Traiteur Wille we accompany elegant celebrations, great private parties, exclusive business events and exciting road shows. Regardless of the size of the event, we rely on the best quality products when creating our culinary ideas – a belief that carries a long tradition with us. We know our suppliers and the producers of our fresh products and enjoy working with them. More importantly, we share the same vision that quality is not only something you can taste and see, but that is something you should also support from behind. Sustainable business and fine dining go together beautifully. This is also something we are very happy to share with our clients and their guests. Catering Couture à la Traiteur Wille.
Culinary mobile marketing without artificial flavors
Roadshow catering not only needs good timing, but also a feel for the occasion and the people who will be there. We have many ideas for this. From culinary classics to rock 'n' roll to avant-garde, we can do it all. We offer burgers with our signature salmon or currywurst with surprising dressings. We also offer fine finger foods such as saffron crêpe with Parma ham and arugula crème or as a vegetarian version of wholemeal hazelnut crêpe with Mediterranean mushroom filling. It can be rustic directly from the grill or vegan refined in the form of our truffled celery tart.
We accompany your mobile marketing from appetizer to dessert, provide a quick espresso in between, as well as a long drink with or without alcohol for good conversations. Your customers will be inspired by our culinary variety and numerous taste experiences that are natural and without artificial flavors. This is an element of our image at Traiteur Wille. We look forward to showing you how we can perfectly bring your brand to the customer with our roadshow catering. However, we recommend that you contact us early for your roadshow catering, as we may already be on the road elsewhere.
Our roadshow catering - brand presence not only with hamburgers

In over three decades, one can come across many experiences, as well as many changes. We at Traiteur Wille know that pretty well. This has not harmed our work. On the contrary, a wealth of experience creates a depth of USP. And we have one for your roadshow, too. We not only deliver contemporary culinary creations, tailor-made ideas and personalized service – we also have a soft spot for sustainable values and good traditions. For example, we believe in keeping a long-standing partnership with the people who supply us with their fresh regional products. This is a belief we have always carried, even before the concept of regionality was not yet so marketable. Speaking of region and tradition, people also like to associate Roadshow Catering with food trucks and burgers. This versatile snack is said to have originated here in Hamburg. At that time, however, it was still called a warm round patty, which of course, is something we have to offer.
In addition to quite exciting hamburgers, there is a lot more in the culinary travel program at Traiteur Wille. In line with your roadshow, we offer numerous specialties, master BBQ, fusion, fine finger foods, varied buffets, as well as exciting theme menus. Regional and international, rustic and elegant, vegan and vegetarian. Catering couture for your brand.
Individual creations and teamwork with excellent partners

Food Truck, Street Kitchen, Experience Lab, Beach Bar or In-house Service – Traiteur Wille creates individual ideas that let people travel a culinary journey together. On request, we are happy to bring in additional services, excellent skills and a wealth of ideas from our network. We have great partners who support us with their know-how for light, sound and technology, have a fine nose for first-class wines and spirits or offer exclusive locations in Hamburg and the surrounding area. Depending on your needs, what you get from your roadshow with Traiteur Wille not only comes from Traiteur Wille, but additionally, our partners can help to expand the possibilities. By the way, this is not only in Hamburg and the north, but also throughout Germany.
Roadshow Catering from Hamburg Sprint to Germany Marathon

At Traiteur Wille we are open to new things, and to many new routes, too, of course. We know Hamburg and its diverse surroundings pretty well – we're out and about every day between the Alster, the Elbe, the city and the port. Every now and then we still discover places in our own city that turn out to be new terrain. That's pretty good because it makes our personal urban navigation system a little better every time. As a result, we are extremely road-savvy, know traffic jam timing, ideal shortcuts and routes. So, if you are planning several events for your roadshow at the same time, in precise slots on one day or consecutively during the week – we will complete perfect Hamburg sprints together with you. And we are also happy to go on longer journeys with you, right up to the big Germany marathon for your brand.