Catering Hamburg. Every Celebration Has Its Own Stage.
Catering is the art of creating an experience with the perfect combination of culinary craftsmanship, inventiveness and event organization. Founded over 30 years ago, we have catered successful celebrations with joy and great partnerships in Hamburg and throughout Germany.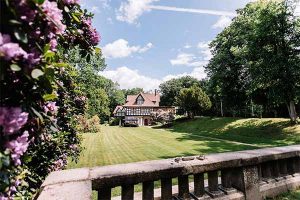 Villa Weltevreden – a little piece of green, enchanted and yet so close!
Catering, Family Reunion or Fancy Dinner.
Gala or garden party. Wedding or heavy metal. Every celebration is as different as the people who gather there. Each experience is special and connects people. That is where we come in as a leading provider of extraordinary events and exclusive culinary creations. Some may call it event catering, but we prefer to call it experience and passion for fine cuisine and celebrations.
We have been designing new and spectacular culinary concepts since 1989. At Traiteur Wille, we enjoy combining traditional recipes with fresh ideas from international cuisine, while also creating contemporary and trend-setting events in rooms with significant history. We like to remain true to some traditions. There are things that require time and knowledge to be unique.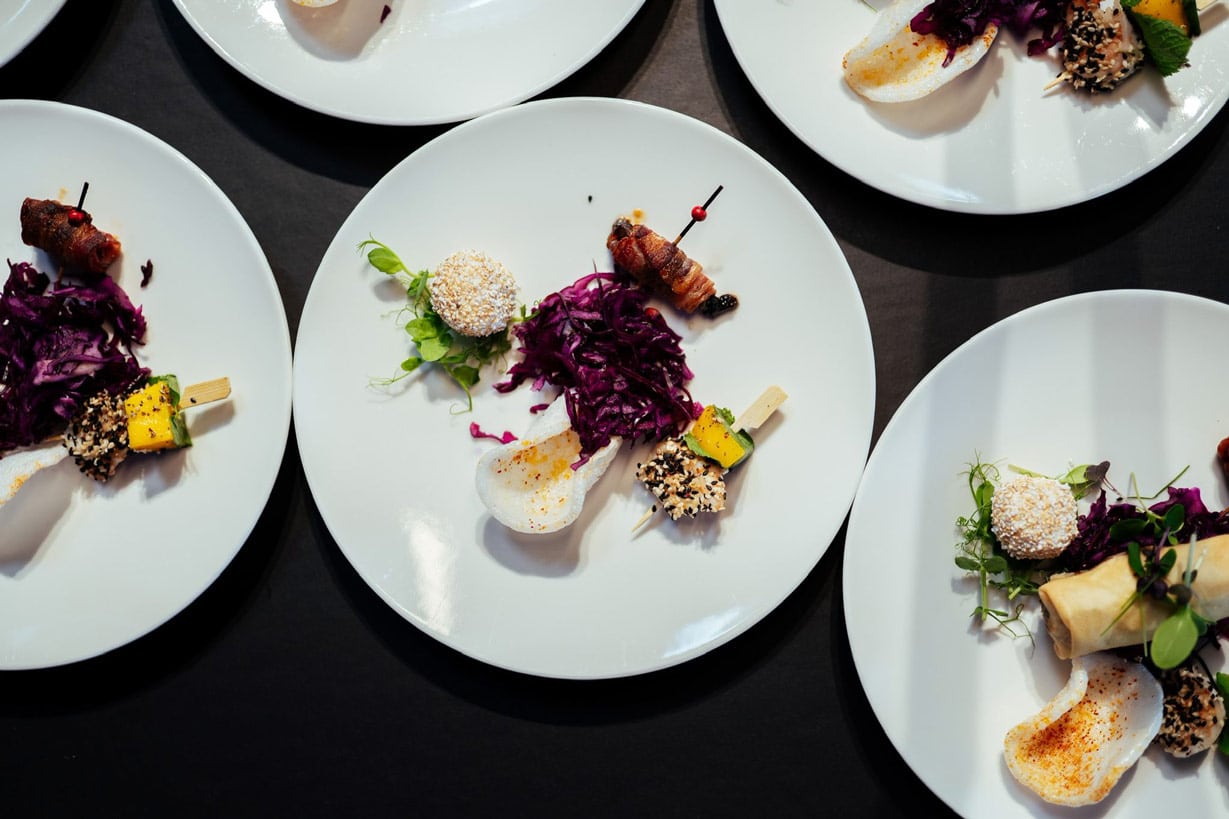 That's How We've Kept It Since Our Founding in Hamburg More Than Three Decades ago.
Since then, Traiteur Wille has provided services for celebrations throughout Germany. Every time is different and always a pleasure for us. Of course, our aim is to serve the people we work for so that they can celebrate as they wish. We are Traiteur Wille. We are committed to successful celebrations and fine cuisine.
Catering In and Around Hamburg With Traiteur Wille
For over 30 years, we have gone on culinary journeys together with our customers, planning and accompanying events of all kinds. Whether it's a private party or a large corporate event – at Traiteur Wille we create fine food and ideas to suit your occasion. Customized service for individual events with character. At Traiteur Wille, we call this Catering Couture. And it's a celebration for us every time. We look forward to your inquiry for your catering needs in Hamburg.
30 years of catering experience
Regional products
Selection for vegetarians and vegans
Delivery and service to the point
Frequently Asked Questions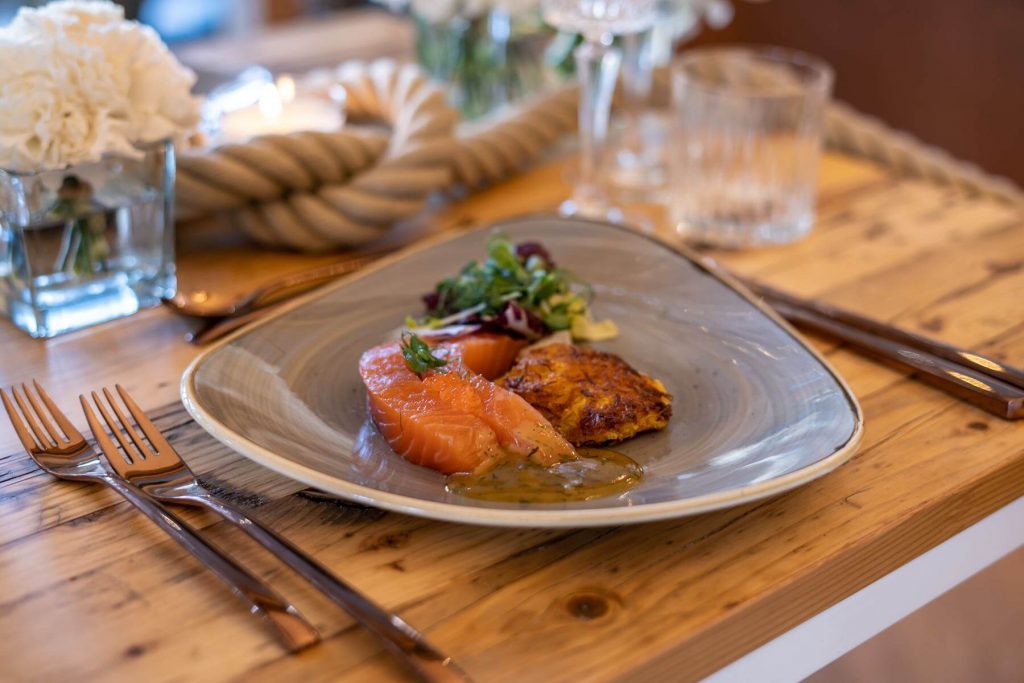 Catering & Party Services With Traiteur Wille
At Traiteur Wille we value things that go well together. For example, the interplay of tradition, experience and openness to new ideas. We value our partnerships that have grown over time and the trust that comes from them. That's why, for example, we can rely on the people from whom we source the fresh regional products for our fine dishes. We are proud of the culinary experiences that are created in our kitchen. We work together on new ideas for contemporary catering, and work to blend North German tradition with international influences. Together with the partners of our network, we see ourselves as a team that individually designs events of any size with sensitivity and a lot of experience and turns them into experiences. We look forward to getting to know you and turning your celebration into a feast. With catering from Hamburg by Traiteur Wille.
What our customers say
"With Traiteur Wille, around the team of Christian Rose, we have already accomplished various events with the most diverse formats. Whether large-scale events with a wide variety of food corners or high-profile gala events with unusual framework conditions: From the conception planning and organisation to the final implementation, everything has always been perfect. Thank you very much and keep up the good work!"
Oliver Fliege
What our customers say
"We love working with Traiteur Wille because we can rely 100% on the quality and service. The preparation and follow-up of the events is above average every time and the whole team is extremely helpful. For us, Traiteur Wille has been one of the best caterers in Germany for years."

Kim Karina Rathmann
What our customers say
"When customers and team become one family, Traiteur Wille is there. Competent, innovative, hands-on, and so wonderfully good-humoured at the start – that's what makes every catering event a highlight and delight. They love what they do – and we love them for it. Always happy to be at your side."
Anna Fauth-Schüller
What our customers say
Dear David,
On behalf of me and my husband and especially on behalf of my dear father, we would like to thank you and your team for the absolutely outstandingly cordial, kind and professional planning and implementation of my mother's birthday. You gave us such great advice and really planned and implemented everything fantastically down to the smallest detail. Your team, both in the kitchen and in the service, was so nice and obliging – there were really no wishes left unfulfilled and we thank "Traiteur Wille" from the bottom of our hearts because you contributed significantly to making the evening so wonderful and such a great success.
We are already looking forward to the next party with you!
What our customers say
Dear Mr. Richter,
It was absolutely excellent. Both the food and the service were impeccable.
We look forward to doing future events with you as well.

What our customers say
Dear Mr Rose,
Yesterday evening went fantastically again!
Food on point, service extremely attentive, flowers extravagant and dreamlike…
Everyone was delighted and completely satisfied!
What our customers say
Dear Mr. Wittich,
I would like to take this opportunity to thank you and your extremely attentive team for the wonderful care and hospitality on site.
It really worked out great and we will certainly be repeat customers.