Your Catering in Kiel With Traiteur Wille
If you are looking for an individual caterer for your event in Kiel, you have come to the right place. For over 30 years, Traiteur Wille has been delighting its customers with unique culinary ideas and a variety of extraordinary venues.
30 years of catering experience
Comprehensive service network
Individual ideas and locations
Regional products
Vegetarian and vegan variety
Homemade delicacies
How Do I Book Traiteur Wille for My Catering in Kiel?
We look forward to hearing your wishes and creating your personal catering arrangement in Kiel and the surrounding area. Feel free to come by in person and tell us about your planned celebration and we will be happy to advise you. Alternatively, you can also call us or use our contact form. Are you planning a family brunch in a small circle, a business dinner with business clients or a big wedding in the middle of the beautiful harbor city of Kiel? Whatever it is, we have the right location for your event and will spoil you with culinary delights. Whether vegan finger food, hearty BBQ or imaginative buffet creations: the decision is yours.
Order Procedure at Traiteur Wille

Contact us
Feel free to call us or come by. Of course you can also reach us via the contact form. We look forward to accompanying your event in Kiel.

Individualized offer
An event from the catalog does not exist with us. We create unique celebrations according to your personal wishes.

Preparation
We use regional products and create contemporary culinary ideas. From classic to international, vegan or vegetarian.

Delivery
We accompany events of any size. Whether it's pinpoint delivery or full service on site. It's our job to make sure you and your guests celebrate the way you want.
Our Creations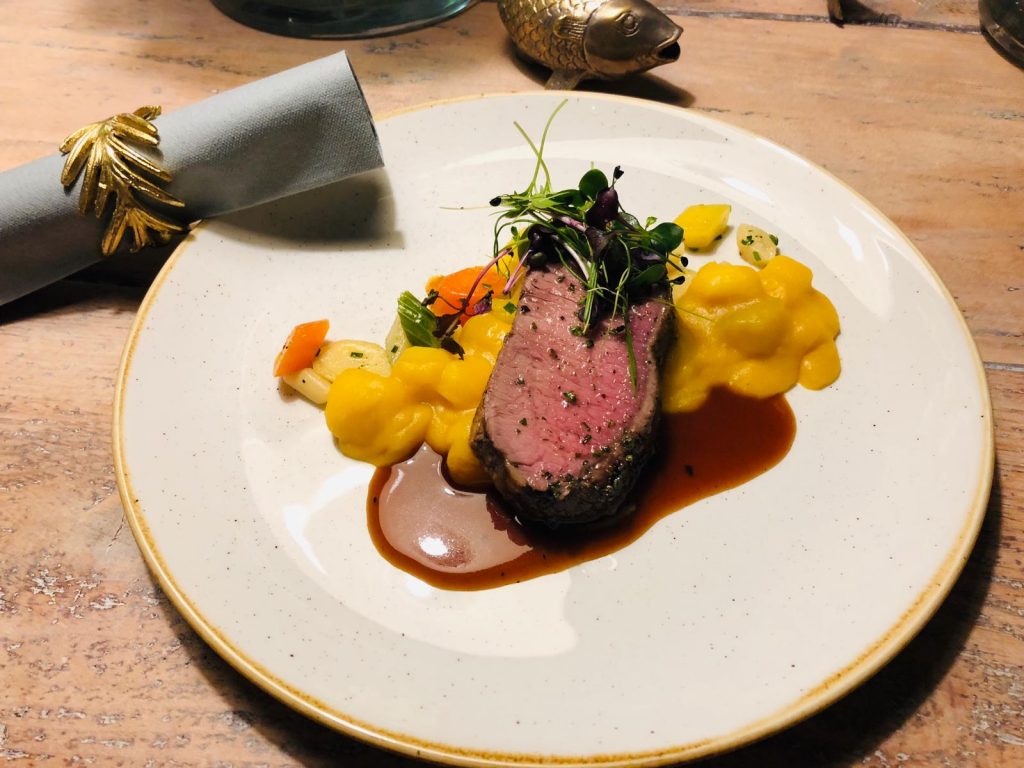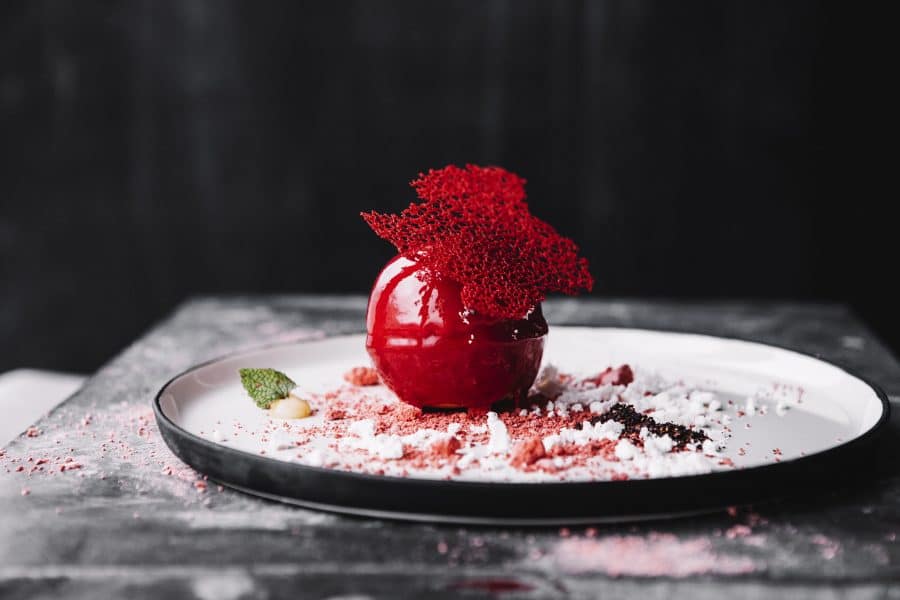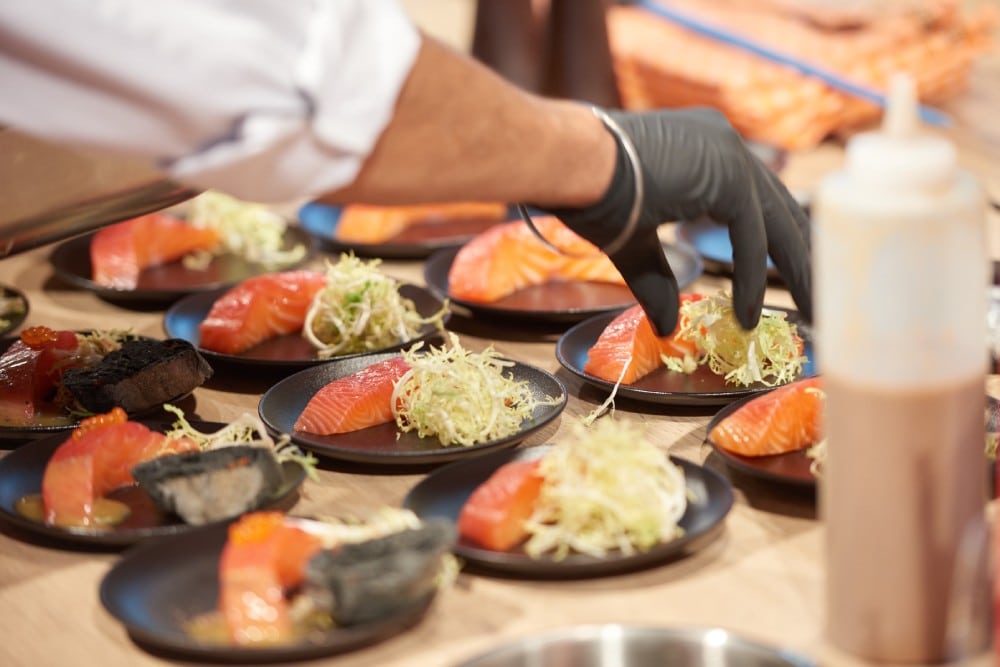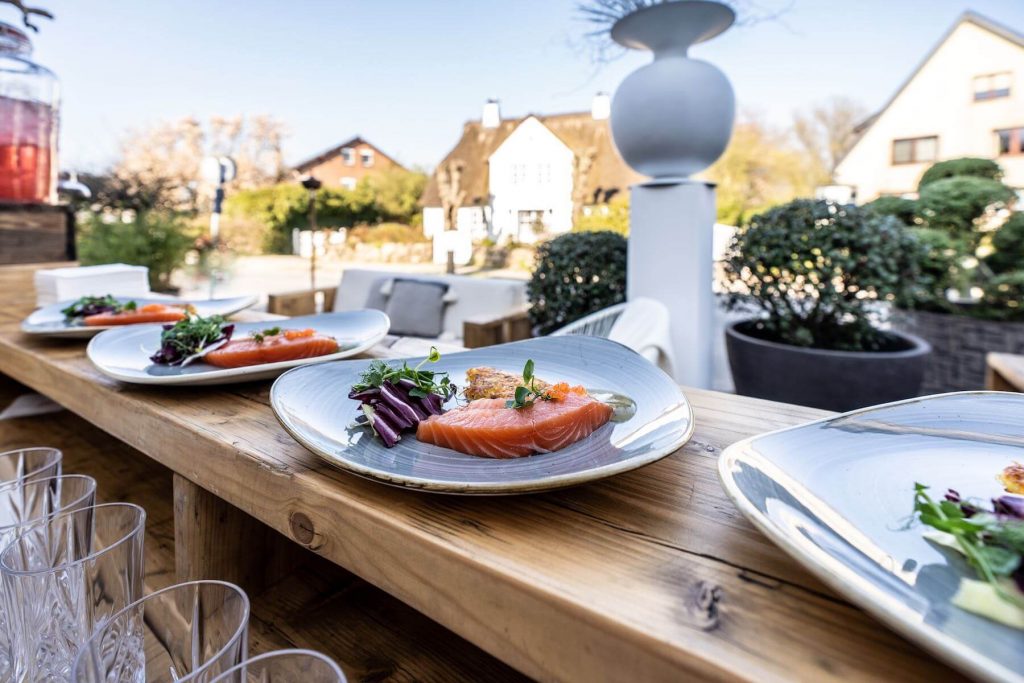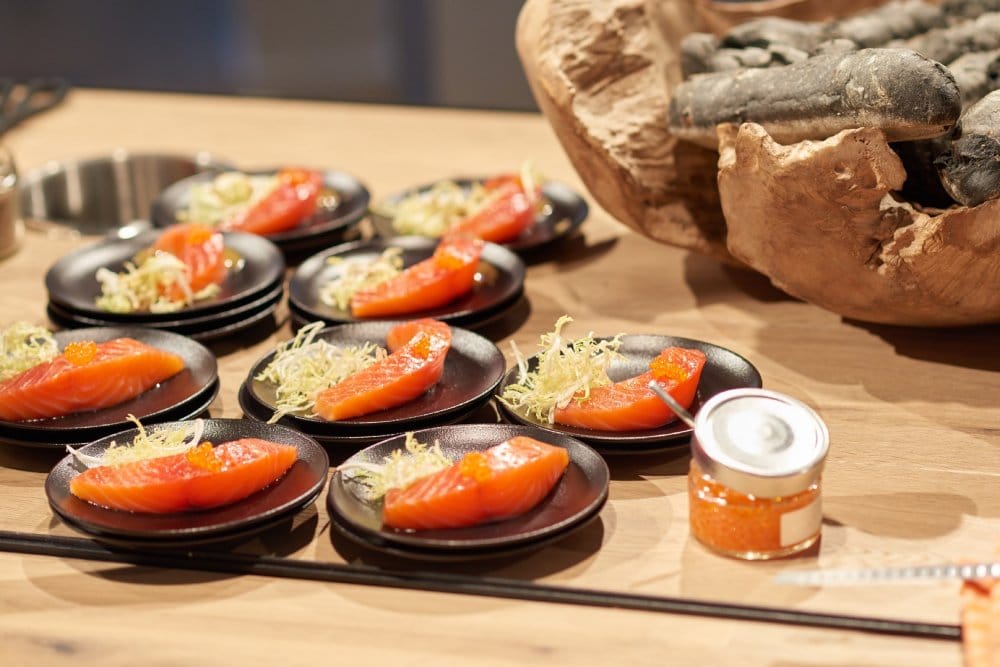 Your Event in Kiel With Traiteur Wille Catering
For more than 30 years we have been fulfilling our customers' individual event wishes not only in Kiel but all over Germany. Whether it is a company party, club anniversary or private family brunch, we deliver the most appropriate catering for every event.
30 years of catering experience
Only regional organic products
Large selection of vegan dishes
Full service on site
Catering for any Occasion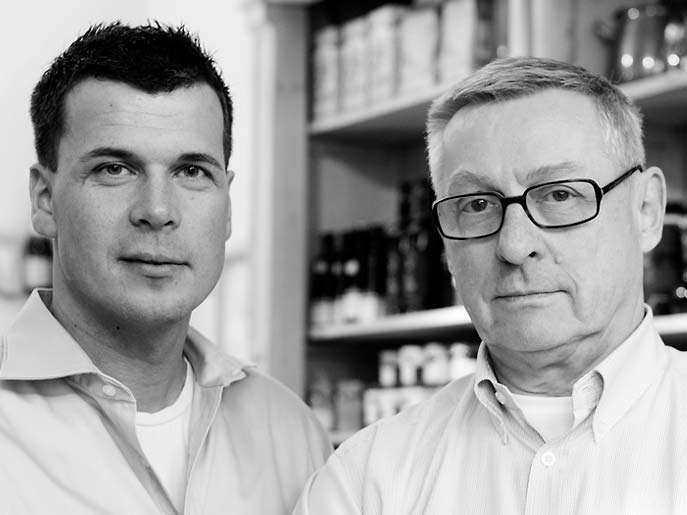 We are Traiteur Wille
It all started in 1989 in Winterhude. Today, we, at Traiteur Wille, organize customized events for people all over Germany. Together with our partners we offer many exciting event locations and inspire customers with our fine culinary art. Come see for yourself at our own bistro and let us surprise you with our culinary ideas for your personal event.
Das sagen unsere Kunden
"Wenn Kunden und Team zu einer Familie werden, dann ist Traiteur Wille mit am Start.
Kompetent, innovativ, anpackend, und so herrlich gut launig am Start – so wird jedes Catering
zum Highlight und Hochgenuss.Sie lieben was sie tun – dafür lieben wir sie.
Immer gerne an eurer Seite"
Anna Fauth-Schüller
Das sagen unsere Kunden
"Wir lieben es, mit Traiteur Wille zusammenzuarbeiten, da wir uns auf die Qualität und den Service zu 100% verlassen können. Die Vor- und Nachbereitung der Events ist jedes Mal überdurchschnittlich detailorientiert und das ganze Team ausgesprochen hilfsbereit. Für uns ist Traiteur Wille seit Jahren einer der besten Caterer in Deutschland."
Kim Karina Rathmann
Das sagen unsere Kunden
"Wir haben mit Traiteur Wille, rund um das Team von Christian Rose, bereits diverse Veranstaltungen unterschiedlichster Formate umgesetzt. Ob Großveranstaltungen mit unterschiedlichsten Food-Cornern oder hochkarätige Gala-Events mit außergewöhnlichen Rahmenbedingungen: Von der Konzeption, über die Planung und Organisation bis zur finalen Umsetzung hat immer alles gepasst. Vielen Dank und macht genau weiter so!"
Oliver Fliege
What Does Traiteur Wille Offer for Your Catering in Kiel?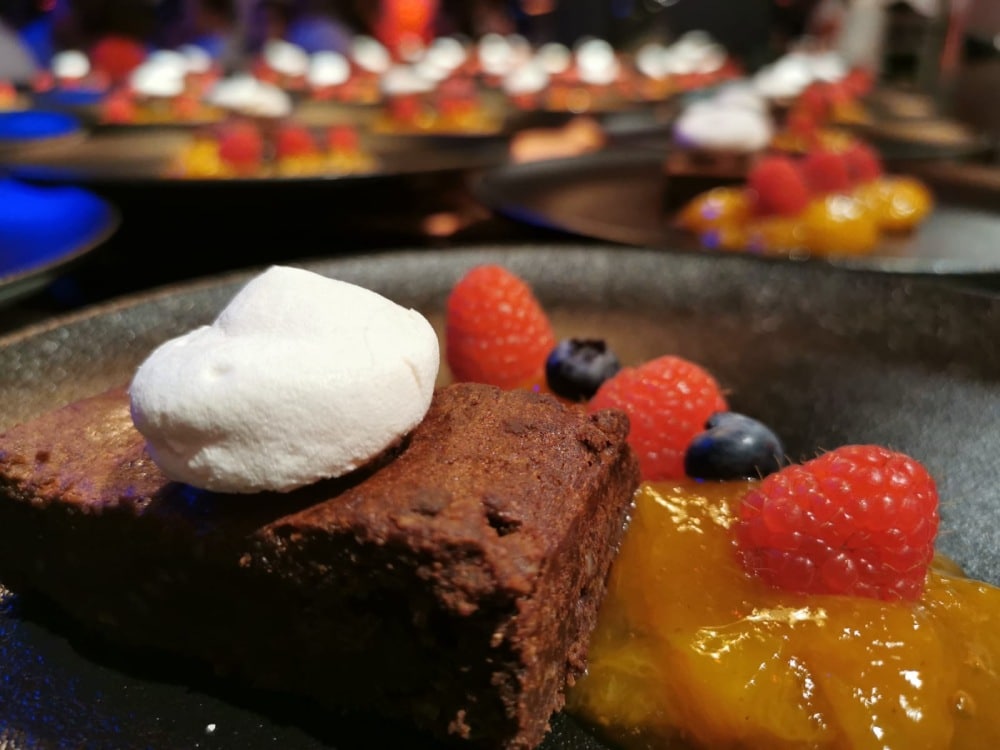 For over 30 years, we have been delighting our customers with creative culinary art at the highest level. Do you dream of a dessert buffet, vegan finger foods or even a flamed salmon fillet from the smoker? We make your culinary wishes come true. When preparing our dishes, we use only fresh ingredients from the region. We approach every event with the same enthusiasm, whether it is a small team event or a magnificent wedding. Because of our zealous attitude we coordinate many events not only in Kiel, but throughout Germany.
With our help, you decide on the framework of your event and we take care of the execution. We offer you an event location that best suits your occasion and number of guests, as well as, provide catering entirely to your taste. We are also happy to take over the full service on site. You can also book the tableware and an appealing table decoration with us. Of course, the assembly and disassembly is included. Enjoy your celebration, and we take care of the rest!
Full Service Catering in Kiel - From Birthday Parties to Company Anniversaries.
Whether it's a company conference, a university party or a family brunch in a small circle, all these events have one thing in common: people come together to talk and enjoy good food. At Traiteur Wille, we know that every celebration is unique, so we deliver customized catering based on our clients' preferences. Do you prefer a 3-course buffet, finger food or a fancy menu? We have a large portfolio of different creations we can offer, and the choice is yours.
We look forward to making your dream event come true. Do you only want your food and drinks to be delivered on time, do you also need a suitable event location or do you want full service on site? The decision is up to you. Contact us directly and let us create a suitable concept for your celebration together.
Frequently Asked Questions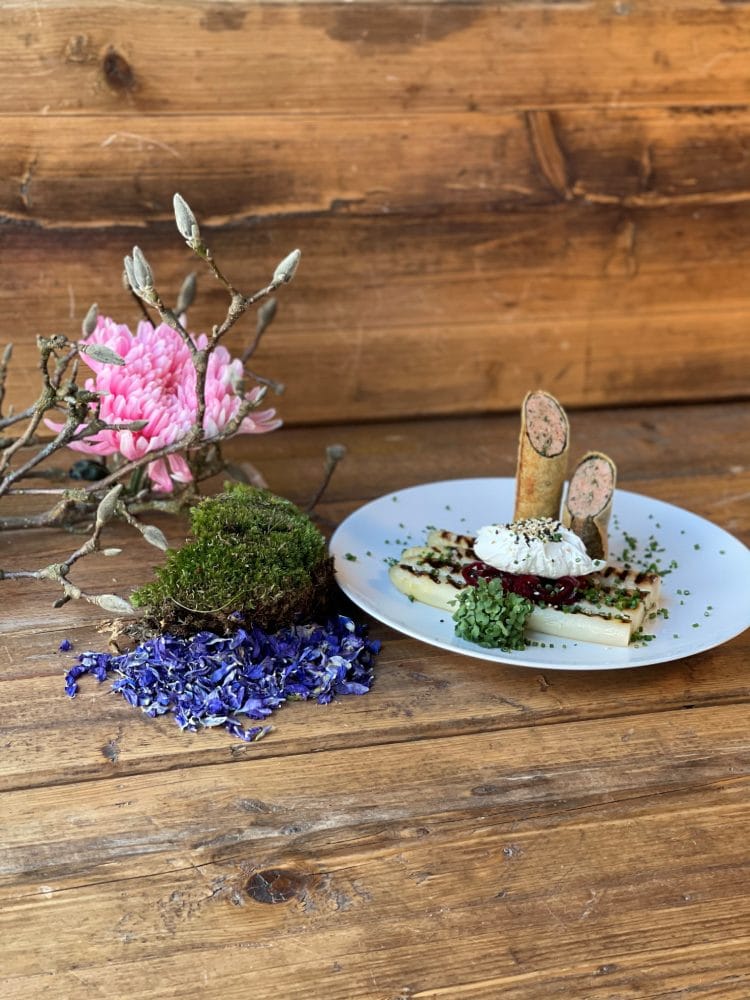 Catering by Traiteur Wille - Culinary Finesse
Are you planning a seminar for your employees, a summer party for your school in Kiel or a big family celebration? We are enthusiastic about every event and are already eager to hear about your individual wishes. We look forward to sharing our culinary art ideas, such as sweet apricot coconut pralines, hamburger berry ragout with vanilla foam or roasted tonka bean tart. Or would you prefer something hearty? For example, we can provide "Salmon en Papillote" with Asian parsley, seaweed and ginger from the grill, and as a side dish, a wild herb salad with nuts, seeds and raspberry dressing or a white bean salad with piment d'Esplette, feta and red onion in lime pepper vinaigrette. For dessert, we can propose a Lower Saxony layered apple from a jar. We are also happy to offer you delicacies from the smoker or from the pizza oven. You can book your individual party catering up to 48 hours before your desired date. However, we recommend that you contact us early; otherwise, your desired date may be already fully booked. Order your catering online now or call us directly.
Party Service Kiel: How to Make Your Event a Complete Success
Whether It Is a Family Brunch or a Business Event - Always Traiteur Wille
We are enthusiastic about events of any kind and size – a company Christmas party with hundreds of guests, a golden wedding in the circle of the family or a summer party in Kiel. Tell us what you have in mind and we will provide you with the right catering ideas and the perfect location for your event. Our goal is to achieve an all-around successful and unforgettable celebration. With our exquisite culinary art and unparalleled service, we can achieve that.
100% Organic From the Region: Quality You Can Taste
Sustainability and regionality have always been close to our hearts. At Traiteur Wille, we cook exclusively with regional ingredients of organic quality. We believe that you can taste the excellent quality of these products and that you should support the work behind them. Our customers and business partners share this attitude. Therefore, we know our producers as well as our suppliers personally and enjoy working with them intensively.