Your Catering in Bremen With Traiteur Wille
Are you looking for customised catering with unique culinary ideas as well as suitable venues in Bremen and throughout Germany? We are Traiteur Wille. Your caterer with over 30 years of experience and passion for fine culinary art. For us, every event is an individual affair. Therefore, we make your event a special celebration.
30 years of catering experience
Regional products
Extensive service network
Vegetarian and vegan variety
Homemade delicacies
Individual culinary concepts
How Do I Book Traiteur Wille for My Catering in Bremen?
For the conception of your private or business event in the Hanseatic city, please feel free to call us and we will discuss your individual wishes together. Of course you can also visit us personally or use our contact form and we will get back to you. We are looking forward to accompanying your event and providing you a lot of experience and contemporary ideas. Whether a grandiose birthday party with all your friends, a magical wedding celebration or a business event in a small group as well as with many guests – we offer tailor-made concepts and suitable locations. Of course with many culinary ideas, whether buffet, vegan finger food or flamed salmon fillet from the smoker – from regional to international, everything is included.
Catering in Bremen à la Traiteur Wille

Contact us
Just give us a call or come by in person. You are also welcome to use our contact form. We look forward to hearing from you.

Individualized events
There is no such thing as an event from a catalog. We like to create unique celebrations. Based on your wishes, we create a customized offer.

Great variety
We use regional products and create contemporary culinary ideas. From classic to international, vegan or vegetarian.

Complete service
We deliver to the point or offer full service on site. At Traiteur Wille, we make sure you celebrate with your guests the way you want.
Our Creations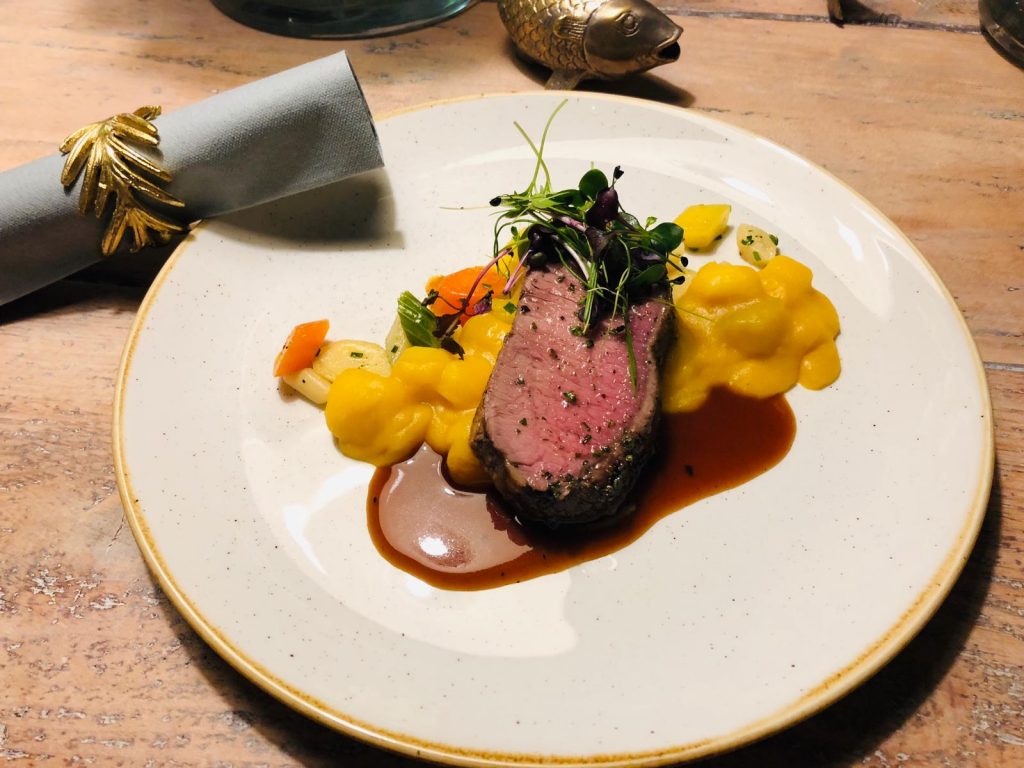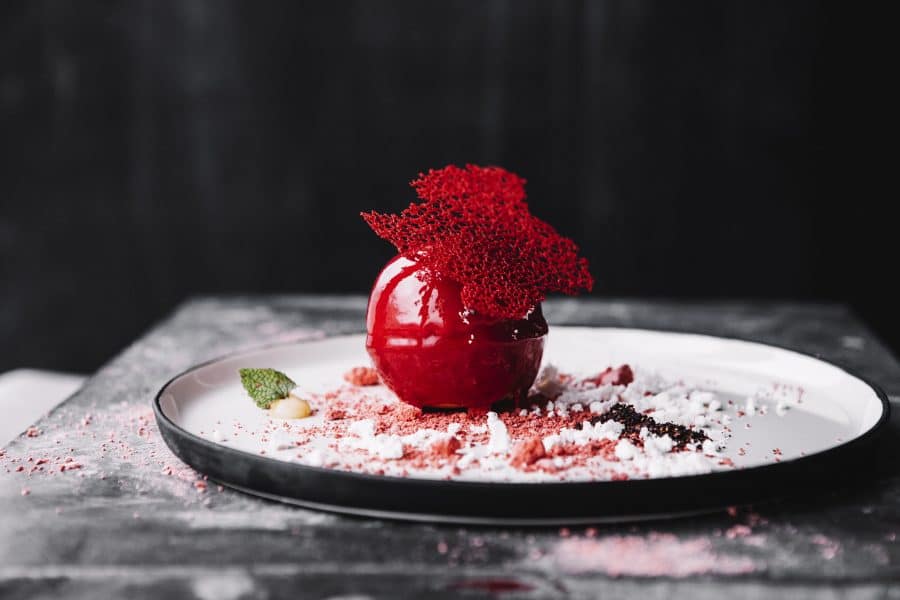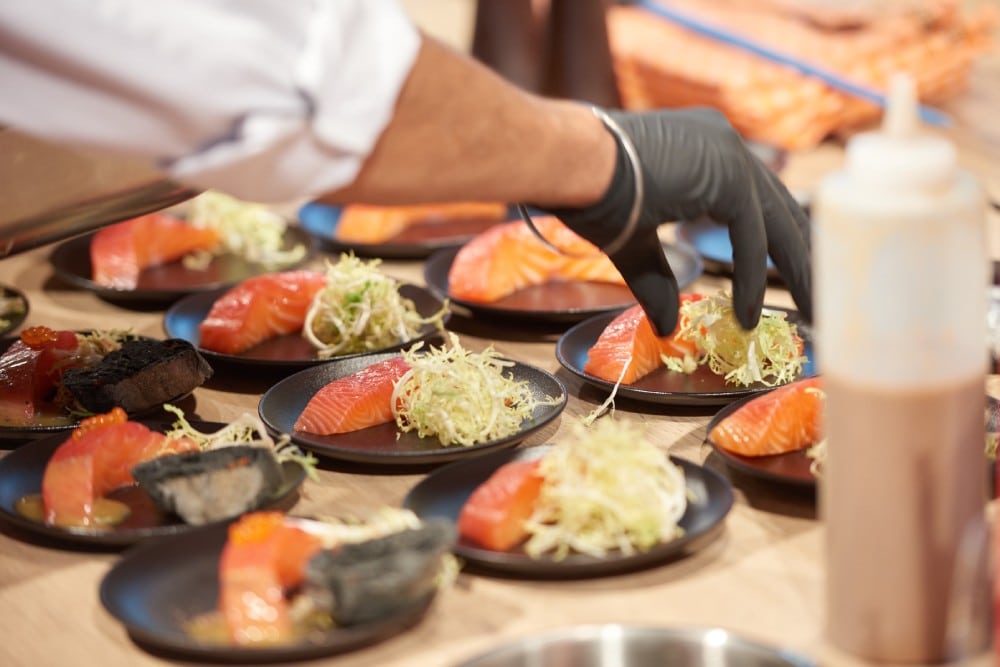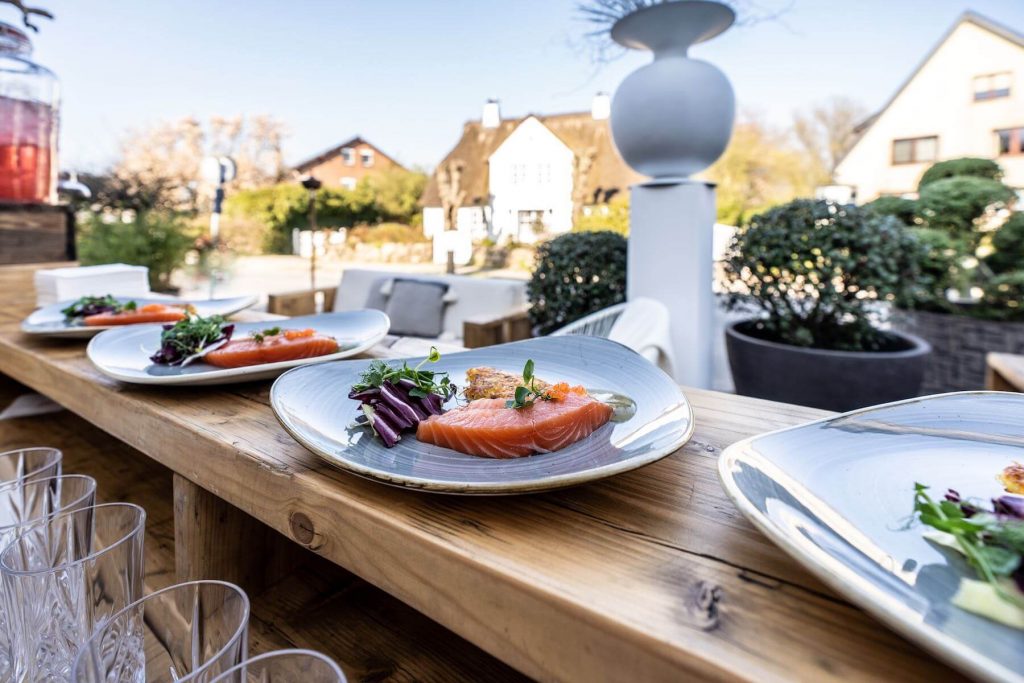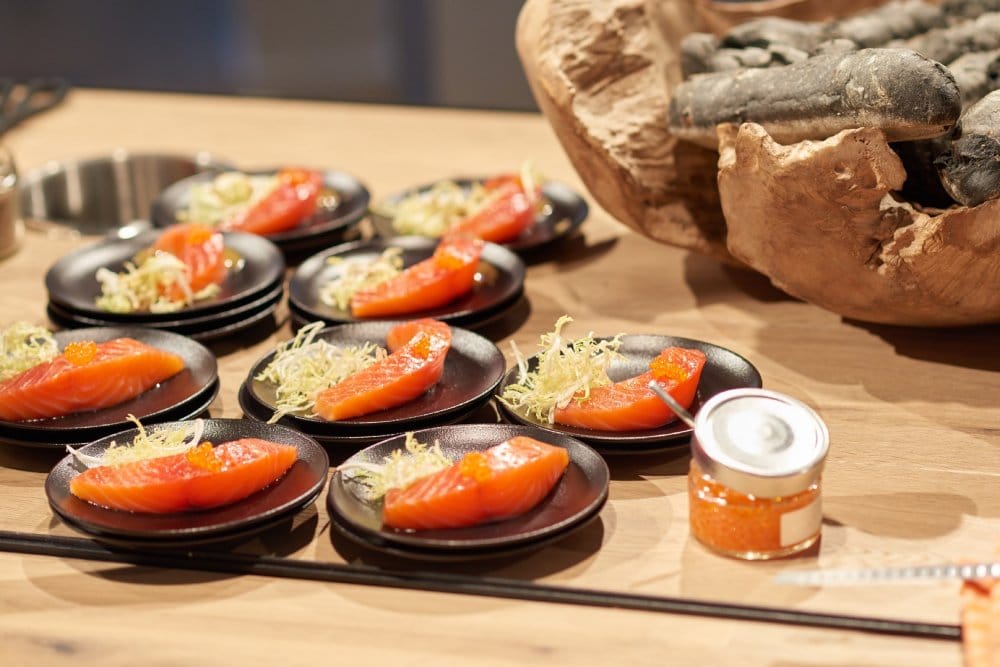 Catering Couture With Traiteur Wille for Your Event in Bremen
For over 30 years we have been creating culinary ideas for our customers' personalized events. Not only in Bremen and the surrounding area, but all over Germany. Whether it's a business lunch, a small family celebration or a large summer party with many guests – we deliver catering that fits your event.
30 years of catering experience
Regional products
Vegetarian and vegan variety
Full service on site
Catering for any Occasion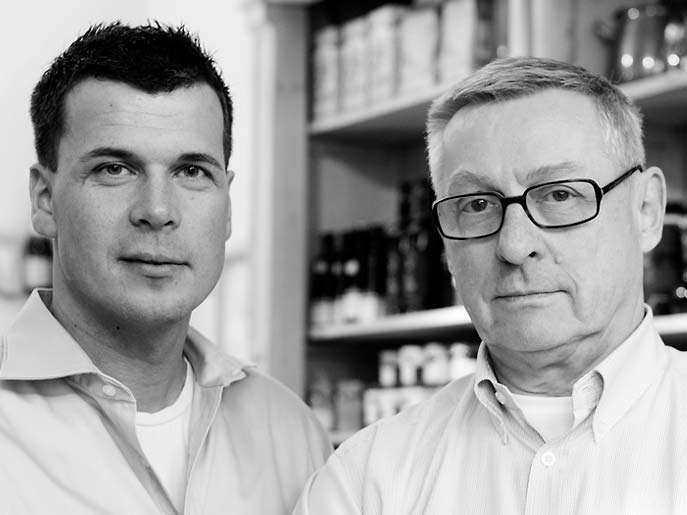 We are Traiteur Wille
Since 1989, Traiteur Wille has been working for people and companies, accompanying them at celebrations in Hamburg and throughout Germany. It all started on our premises in Winterhude. Today we have a fully grown network with great partners, with whom we have designed many events and offer exciting event locations. You can also rent our own bistro for your celebration.
Das sagen unsere Kunden
"Lieber Thomas, liebes Team von Traiteur Wille, herzlichen Dank für die wunderschöne Konfirmationsfeier, das köstliche Essen und die liebevolle, sympathische und herzliche Betreuung.
Es war uns ein Fest, bei Euch zu sein und wir haben jede Minute genossen. Unsere Gäste waren ebenso begeistert. Danke für den unvergesslichen Tag!"
Das sagen unsere Kunden
"Wenn Kunden und Team zu einer Familie werden, dann ist Traiteur Wille mit am Start.
Kompetent, innovativ, anpackend, und so herrlich gut launig am Start – so wird jedes Catering
zum Highlight und Hochgenuss. Sie lieben was sie tun – dafür lieben wir sie.
Immer gerne an eurer Seite."
Anna Fauth-Schüller
Das sagen unsere Kunden
"Wir lieben es, mit Traiteur Wille zusammen zu arbeiten, da wir uns auf die Qualität und den Service zu 100% verlassen können. Die Vor- und Nachbereitung der Events ist jedes Mal überdurchschnittlich detailorientiert und das ganze Team ausgesprochen hilfsbereit. Für uns ist Traiteur Wille seit Jahren einer der besten Caterer in Deutschland."
Kim Karina Rathmann
Frequently Asked Questions
What Does Traiteur Wille Offer for Your Catering in Bremen?
Are you a company in Bremen planning a business lunch with business partners, or a school reunion wanting to see everyone at the Weser again or a birthday party with family and friends? There are many occasions to celebrate and we will gladly accompany them according to your personal taste. For this purpose, we at Traiteur Wille have many fine culinary ideas. For example, homemade Coleslaw with Pulled Peanut-Beef from the Smoker or vegan finger food à la wholemeal hazelnut crêpe with Mediterranean mushroom filling. Of course, we also offer Bremen's regional specialties as well as classic menus.
How does veal deux (shoulder & tenderloin) with savoy cabbage, fermented beta carrot and potato in a crispy coating sound to you? For an appetizer, perhaps a terrine of grilled vegetables with Belper tuber, watercress cream and marinated wild herbs? For dessert, a varied buffet with delicacies such as mousse of dark noble chocolate. We have many ideas for your individual occasion. You can book your catering at Traiteur Wille up to 48 hours before your event. However, we recommend that you contact us early so that your desired date is not already booked. Order your catering arrangement online or feel free to call us.
Our Catering for Bremen - From Business Lunches to Weddings
In Bremen there are many occasions to dine and celebrate together. A low key business lunch, sensational company event, international vernissage, glamorous wedding, family get-together or big barbeque on Werder match day. At Traiteur Wille, we provide the right catering and, if desired, the decor for your celebration, as well. Catering Couture for Bremen – individual and diverse.
Whether finger food, hot or cold buffet, three-course menu with regional specialties or international culinary voyage of discovery – we provide tailor-made arrangements according to your wishes. At Traiteur Wille, we have many ideas for all themes and offer spot-on delivery service, the perfect event location, and full service on site. We want you to celebrate the way you want to. That is our job.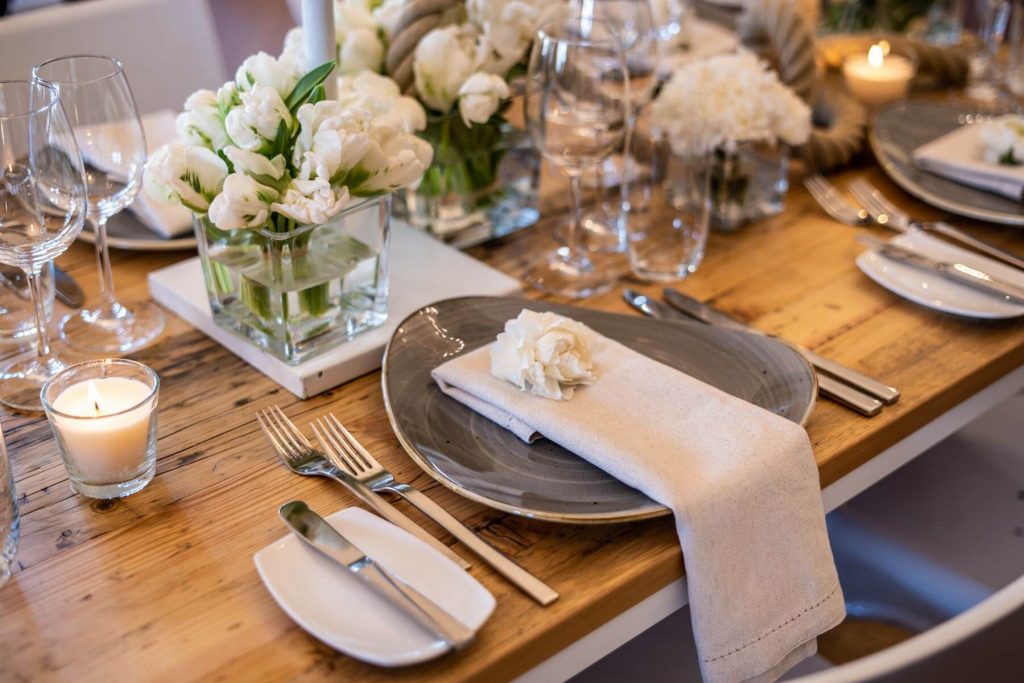 Private Party to Business Event: We Celebrate With Bremen
For over 30 years, we, at Traiteur Wille, have been accompanying fine celebrations. We are delighted each time we can play a part in helping people celebrate together. We are a party service that will lead you through magical moments at weddings in the middle of the Hanseatic city or its beautiful surroundings. We can also be discreet companions at business occasions, create culinary ideas for art events or act as full service caterers at great company celebrations and large events. We can cater small or large, plan each celebration individually and make sure every detail fits the occasion. By the way, together with our partners we also offer exciting locations in and around Bremen. We love culinary art and fine parties tailor-made for people who have something to celebrate. Catering Couture à la Traiteur Wille.
We Are Open to Many Things and Trust in Regionality.
In the kitchen of Traiteur Wille we are traditionally curious about new things in the culinary world. Here, we create ideas that take into account contemporary trends, blend international flavors, and are open to new palate experiences. Nevertheless, there are many traditions to which we are happy to remain very faithful. For example, specialties such as our special salmon, with which we developed at Traiteur Wille, as well as some dishes based on traditional recipes. We carry the same attitude towards the people who supply us with their products. We rely on regional products and partners with whom we have built up trust over the years. For us, this is also part of quality. We are happy if you share this with us. Catering Couture à la Traiteur Wille.