Party Catering Hamburg - the Best Service With Traiteur Wille
An after-work party in the city center, barbeque in the garden, get-together with a harbor view, vernissage in an old factory hall, birthday party above on the rooftops of the city. Whether a relaxed evening among friends or a wild party throughout the night – in Hamburg there are numerous reasons and places to celebrate. Traiteur Wille offers the full party service that suits your individual occasion.
30 years of catering experience
Delivery as well as full service
Partner network for every event
Vegetarian and vegan variety
Individual culinary concepts
Regional products
Party Service With Traiteur Wille is Catering Couture
For more than 30 years we have been supplying and accompanying parties in and around Hamburg as well as throughout Germany. Over the years, the way of celebrating as well as the demands on a party service have changed. Traiteur Wille not only has a lot of experience for good parties and fine food, we also have a fine sense for individuality and contemporary culinary. That's why we consider our party service to be Catering Couture. It is tailor-made ideas for people who have something to celebrate together. We deliver our culinary art to your party and if you wish, we are happy to organize the whole party. We look forward to hearing from you and discussing what we can do for you and your guests.
Party Catering in Hamburg à la Traiteur Wille

Contact us
You can reach us via the contact form, phone or in person at our location. We will be happy to advise you on all of your questions and show you the many ways in which we can coordinate your party.

Customized planning
The party service at Traiteur Wille is Catering Couture. Our goal is for you to receive a customized offer that fits your individual occasion with all the details that ensure you can celebrate with your guests in the best possible way.

Fine culinary art
Whether it's a smaller celebration or a large party, we create individual fine culinary art to suit the occasion and budget. Regional as well as international, rustic to elegant and of course vegetarian or vegan creations.

360-degree service
On request, we not only deliver great food and drinks to the party, but also take care of the entire party on site. From the planning to the service to the assembly and disassembly of furniture, decoration and furnishings, we can do it all.
Our Creations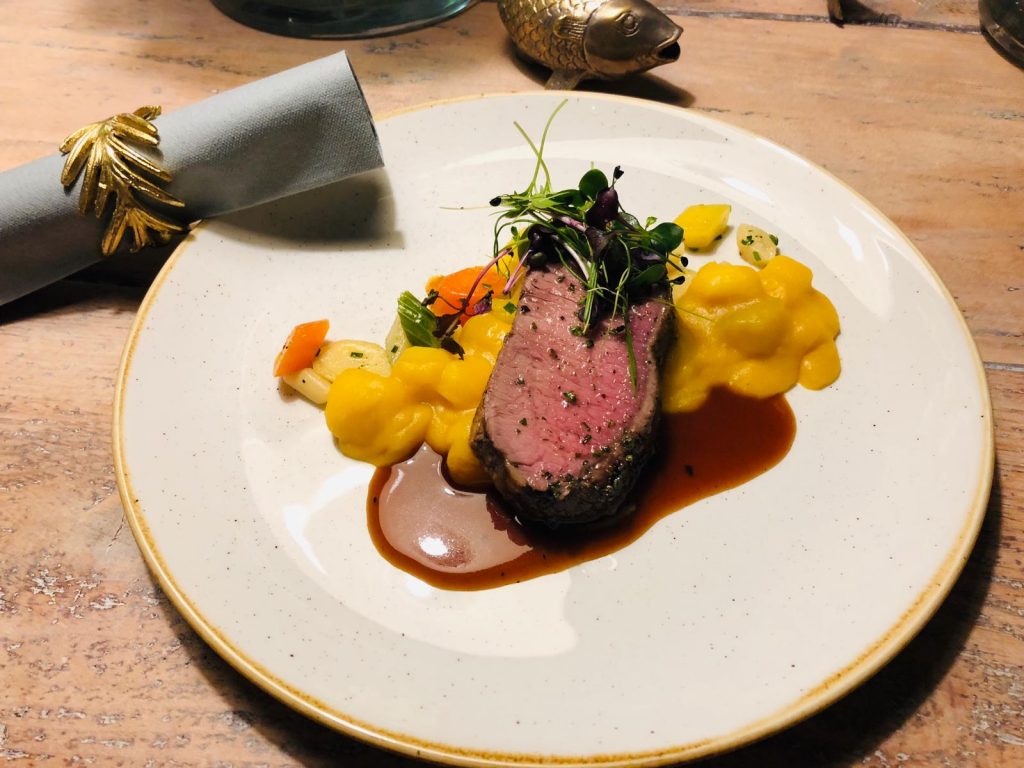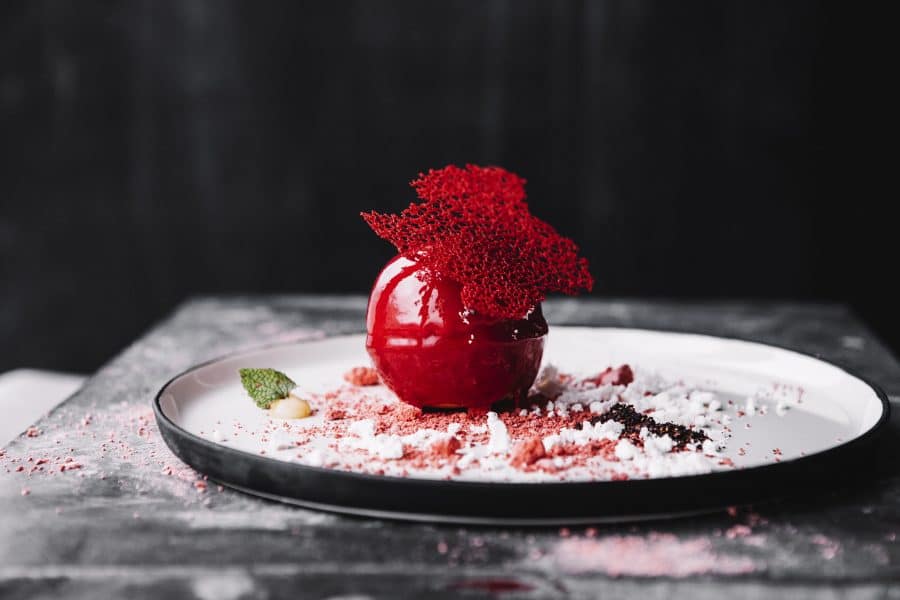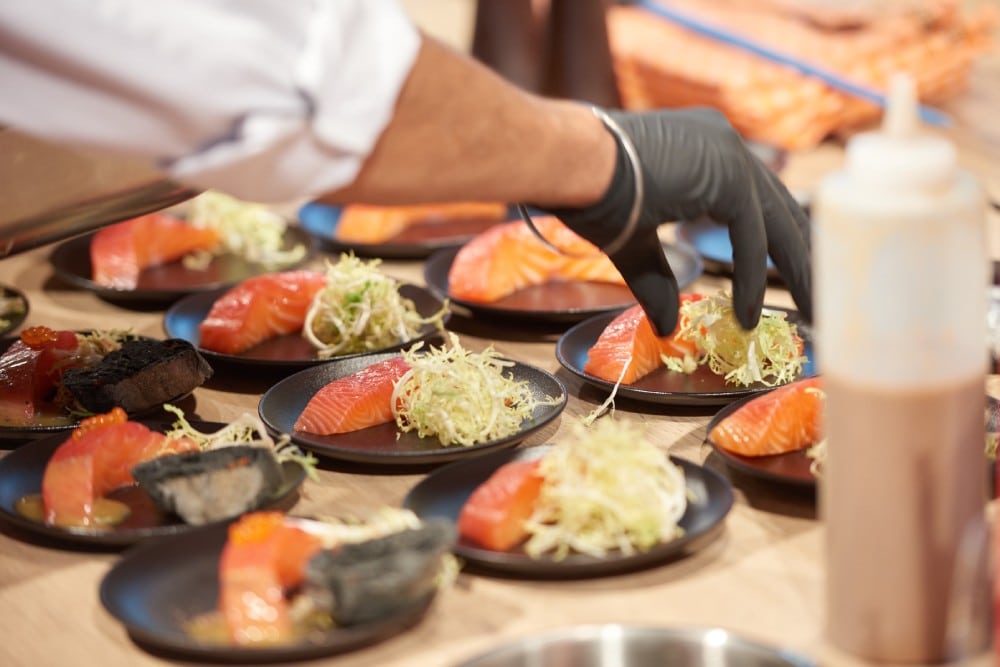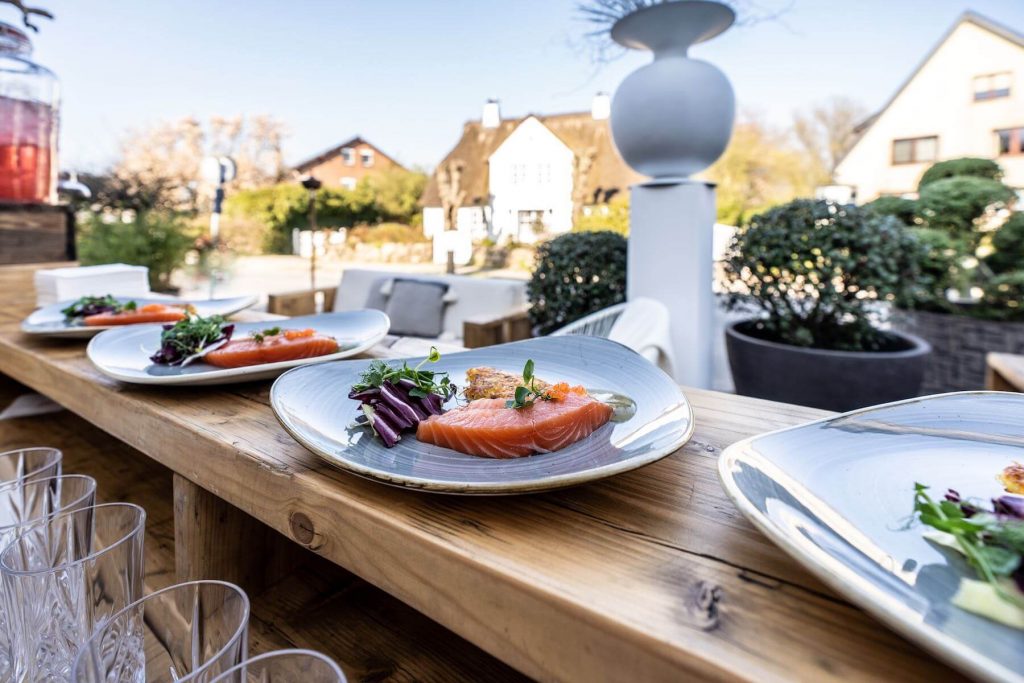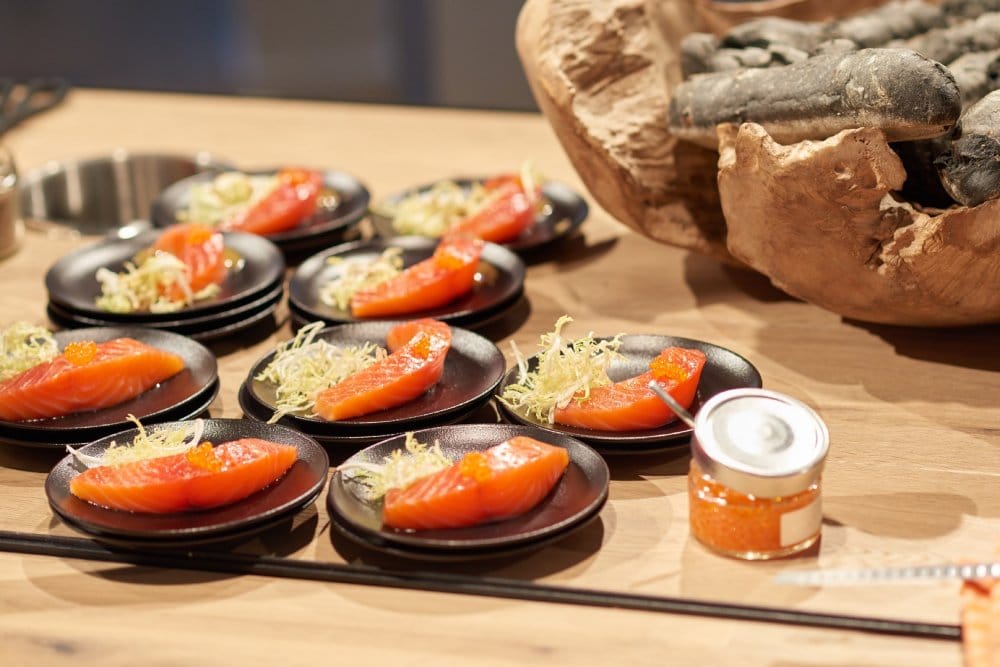 Traiteur Wille not Only Offers Individualized Service for Your Party - We Also Have Many Exciting Locations Where You Can Celebrate as Well
Traiteur Wille will take your party on a culinary journey. Our crew in the kitchen creates versatile ideas and loves regional classics as well as international fusion. We can do fine dining to rustic, or discreet to sensational – suitable for the party and always personalized. And, if you are still looking for the right place for your celebration: Together with our great partners, we have many exciting event locations in and around Hamburg on offer.
30 years of catering experience
Large variety of fine food
Regional products
Fast delivery and full service
Catering for any Occasion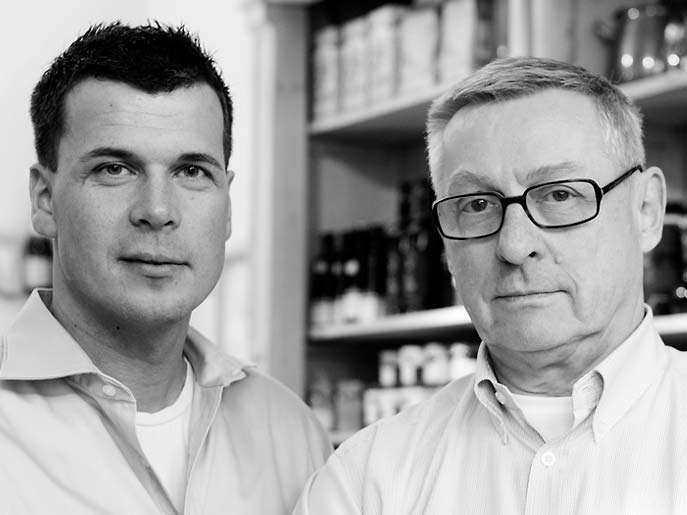 We are Traiteur Wille
Since 1989 we at Traiteur Wille have been working for people and companies, accompanying them at celebrations in Hamburg and throughout Germany. It all started on our premises in Winterhude. Today we have a fully grown network with great partners, with whom we have designed many events and offer exciting event locations. You can also rent our own bistro for your celebration.
Das sagen unsere Kunden
"Lieber Thomas, liebes Team von Traiteur Wille, herzlichen Dank für die wunderschöne Konfirmationsfeier, das köstliche Essen und die liebevolle, sympathische und herzliche Betreuung.
Es war uns ein Fest, bei Euch zu sein und wir haben jede Minute genossen. Unsere Gäste waren ebenso begeistert. Danke für den unvergesslichen Tag!"
Das sagen unsere Kunden
"Wenn Kunden und Team zu einer Familie werden, dann ist Traiteur Wille mit am Start.
 Kompetent, innovativ, anpackend, und so herrlich gut launig am Start – so wird jedes Catering
zum Highlight und Hochgenuss. Sie lieben, was sie tun – dafür lieben wir sie.
Immer gerne an eurer Seite."
Anna Fauth-Schüller
Das sagen unsere Kunden
"Es hat alles wunderbar geklappt, wir hatten eine richtig tolle Party (bis 4.30 Uhr – es wurde schon hell 😀), alle Gäste haben das Essen und ganz besonders die beiden Damen sehr, sehr gelobt! Beide haben einen super Service geboten, haben die Arbeit gesehen, waren umsichtig und haben wahnsinnig charmant und kompetent den Abend geführt, ein Riesen-Lob bitte nochmals auch auf diesem Weg an Sophia und Lani. Auch Auf- und Abbau war richtig gut — wenn es das nächste Fest zu feiern gibt, kommen wir sehr gern auf Sie zurück."
Frequently Asked Questions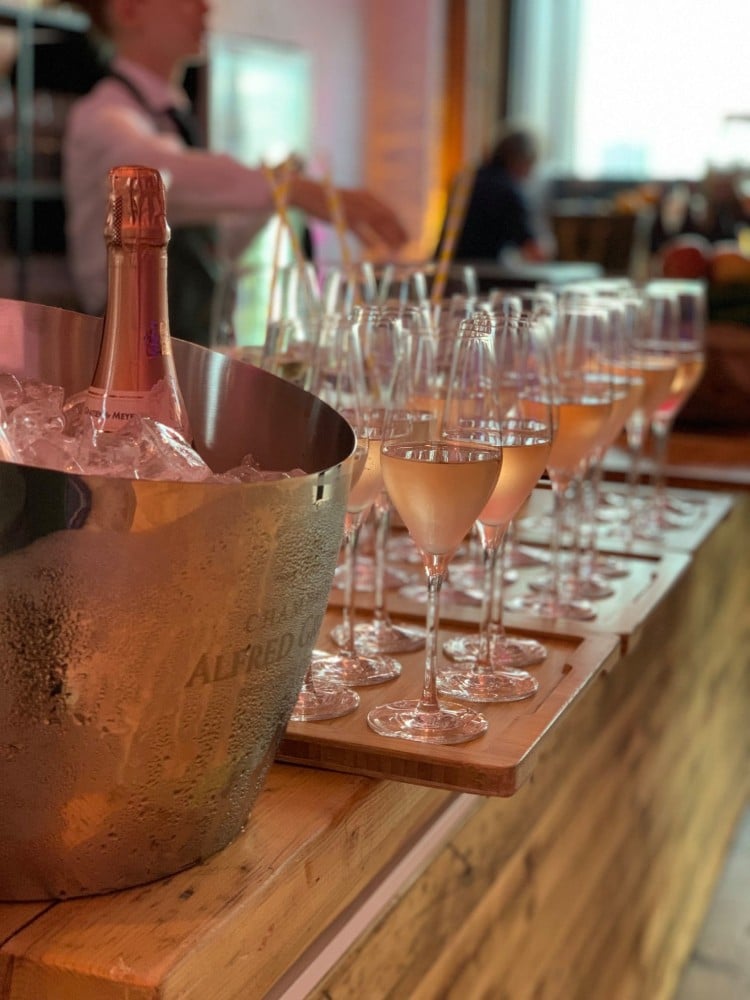 Catering Couture in Hamburg - Customized for Your Party.
Good parties are like good clothes – they should fit the people who have something to celebrate. That is why there is nothing off the peg at Traiteur Wille. Regardless of whether you book a small selection of exquisite dishes and drinks for a nice evening among friends or want the full program for a grandiose party with many guests – we deliver tailor-made culinary ideas and suitable concepts for celebrations of all kinds. Together, we will discuss the planned course of your party and show you the numerous possibilities that exist with Traiteur Wille. We understand our profession as an interplay of fine culinary art and experienced event craftsmanship.
Every good party consists of many elements, and we compose a tailor-made party considering all layers. With suitable culinary ideas and a service that makes your guests feel at ease, we will advise you on the phone or via e-mail, visit you on site if you wish or invite you to visit us so that you can get a personal impression of how we work at Traiteur Wille.
When Hamburg Celebrates, We Really Party at Traiteur Wille
Professionally, we are rarely guests at a party because at Traiteur Wille we work while others celebrate. At every event, we love to work to guarantee everyone experiences what a successful party is all about: a good time together that is remembered for a long time. That's why we carefully implement every request in the same way we would wish for our own party: a personalized event with fitting ideas for the people who have something to celebrate. In addition to fine food and good drinks, we provide service with a wealth of experience and a keen sense for detail.
At Traiteur Wille we can do small parties as well as very large ones. Our services range from mere delivering of your food and drinks to the complete supervision of your party. Depending on your requests, we can take care of set-up and dismantling, provide technical equipment and furniture, and staff the tables and bar. And, of course, we offer culinary art that perfectly suits your occasion. For example, our culinary selection includes North German classics or international hits, hearty grilled dishes or Mediterranean lightness, fusion food that blends continents, delicacies like our legendary salmon, vegan or vegetarian finger food creations, a cold or warm buffet to go hand in hand with a long party night, as well as a perfectly staged course menu at a long table during a nice evening.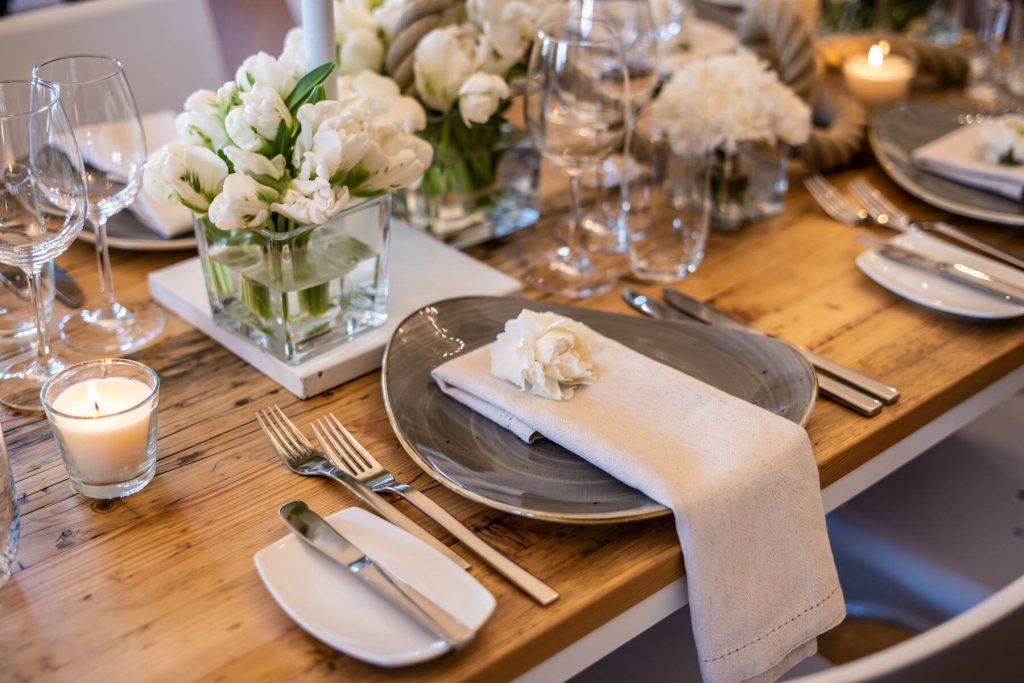 With Our Partners We Provide Great Parties and Perfect Party Venues
If you have something to celebrate, let's talk. We are well acquainted with the organization and supervision of parties. Our crew in the kitchen not only has a lot of experience, but is always inspired to come up with surprising culinary ideas. This is due to our belief here at Traiteur Wille where we are open to new things while also passionate to preserve some traditions. For example, we maintain long-standing partnerships with people who love their profession as much as we do. They supply us with their fresh products from the region, offer excellent wines, provide versatile event technology, know how to create a perfect ambience indoors and outdoors, and take care of the necessary furniture and routine assembly and disassembly. Our network includes many specialists who know how to celebrate great parties. And if you are still looking for the perfect location for your party: Together with our partners, we have many exciting locations in and around Hamburg on offer.
Change of Perspective - Attend Your own Party
Of course, you know your guests best. Nevertheless, it is helpful to play the guest yourself when planning – visit your own party, in advance. What is the ideal way to get there? What first impression should be conveyed? What should immediately catch the eye? Walk through the rooms and think about what it's like to have a lot of people gathered there. Assign places for opportunities and moods: Where is there room for relaxed conversation? Where can there be extensive dancing? Where is there a retreat for a moment of quiet? If you are planning together with us, feel free to take photos or make sketches.
Every Party Thrives off of Good Communication
At a party, all kinds of people come together. Strangers become friends, new contacts are made, and relationships are deepened through the shared experience. Good conversations happen at the table, over a drink, on the balcony, at the bar or in the garden. We arrange these areas so that all guests feel comfortable with a few bar tables here and a seating area there. We also add different lighting levels and colors to create different moods. This allows for a varied atmosphere and creates different opportunities for communication. Speaking of which, great conversations also thrive on discovering shared tastes for food so surprise your guests with some finger foods every now and then. Of course, this is also available from us.