Choose an Event Location in Hamburg and Request an Individualized Offer for Your Event.
At Traiteur Wille You Will Find an Event Location in Hamburg That Exactly Suits You Best
Do you have a reason to celebrate but are unsure which location would be right for the event? We think the venue should, above all, suit you and your occasion. Together with our partners, we have built up a portfolio of buildings and venues over the years that never fails to impress our clients. From architectural masterpieces to extraordinary locations. Among other things, we are proud of the Meilsdorf Mill, which is both a quiet place to work and a unique location to celebrate. For lavish wedding celebrations, on the other hand, we recommend the Villa Rissen, steeped in history, or the Villa Welteverden, located in the countryside.
Private parties can be perfectly executed in our Bistrokitchen 53°Nord (hyperlink) in Hamburg-Winterhude. Our cooking events also take place here regularly in the open show kitchen. The MS Jacob, our popular location on the water, offers the best panoramic view of our beautiful Hanseatic city and a real sailor's feeling. It captivates with its many loving details and is especially popular for weddings, company anniversaries or birthday parties. In total, our portfolio currently includes 21 event locations with their own character. Contact us directly and find the right location in and around Hamburg – for your very own story.
How Do I Find the Right Location for My Event?
If you are looking for a venue in Hamburg, you have a wide variety of locations to choose from: the attractive Art Nouveau buildings, houseboats, trendy venues, hotels or even large event ships. It's easy to lose track and get overwhelmed. If you are looking for a suitable location, we as professionals, can advise you. Most important are the general conditions of your event.
In addition to the occasion, the number of people plays an important role: The more guests you invite, the more space is needed. In our portfolio you will certainly find the right location for your needs. The best thing to do is to arrange a consultation with us directly so that we can find the perfect solution for you together.
Choose an Event Location in Hamburg and Request an Individualized Offer for Your Event.
Frequently Asked Questions
Together with our partners, we have built up an impressive portfolio of 21 very different event locations over the years. All kinds of events can be achieved, from small celebrations to events with several hundred guests. Our competent team will be happy to advise you and can present the individual locations to you in detail.
There is no default answer because, of course, it always depends on the individual venue and location. As a metropolis and popular tourist destination, the Hanseatic city and its surroundings offer a wide variety of venues. In addition, the district also plays a role in how high the rent turns out to be. However, with the immense selection of locations, there is certainly a suitable venue for every budget.
Of course, after all, catering is still our core business. Our extensive portfolio of event locations has rather developed over the years. Together with our partners, we have already executed a number of successful events, which has resulted in further partnerships. Thus, in addition to our Catering Couture, we offer a selection of suitable premises as an added service to top off the whole experience.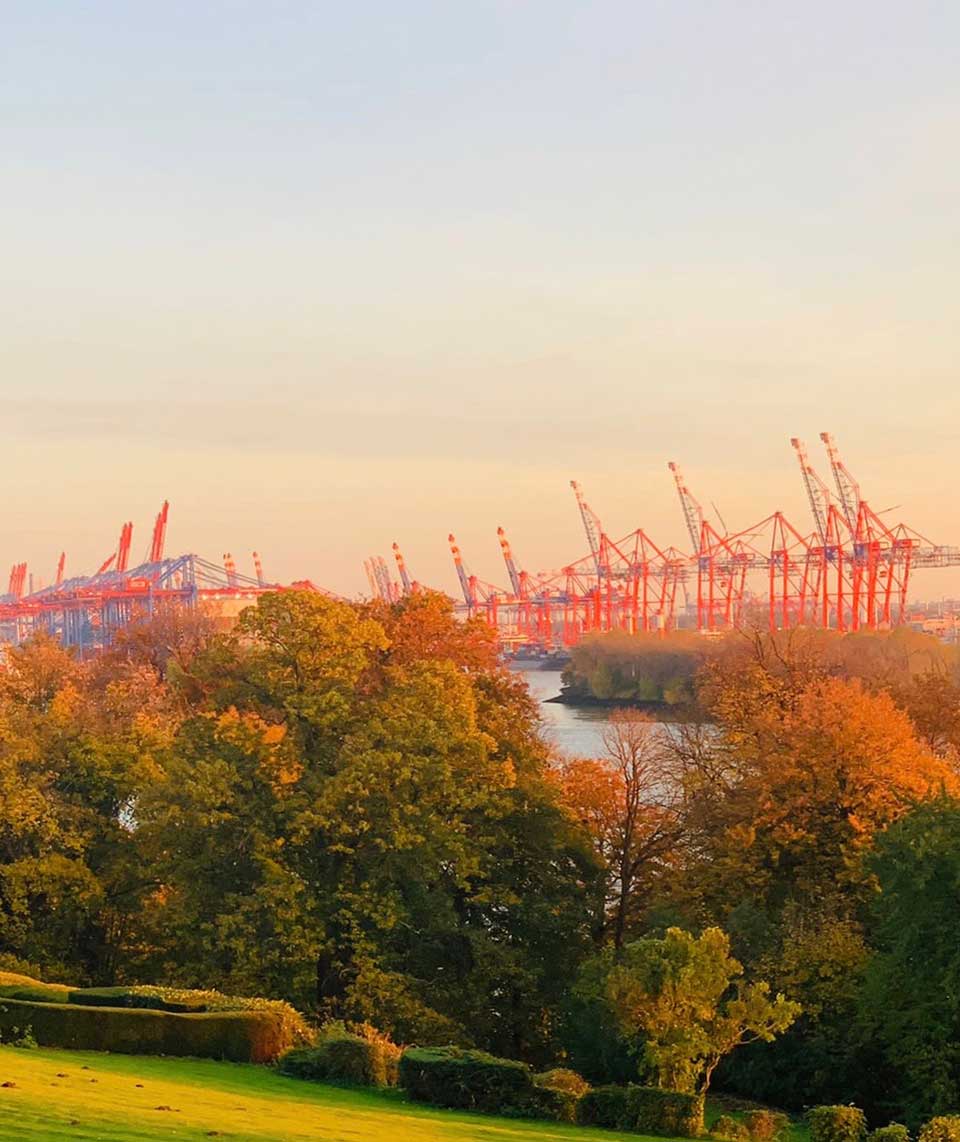 Hamburg, Our Pearl - Glittering Festivals in the Hanseatic City
Without a doubt, Hamburg is one of the most beautiful cities in Germany, attracting numerous visitors from all over the world every year. In particular, the port of Hamburg, the Speicherstadt, the infamous Reeperbahn as well as the Elbe and Alster provide a unique atmosphere within the metropolis. In addition, Hamburg offers a great cultural diversity and is world famous as a musical and film city.
Every year, around 73,000 events are staged in the northern German metropolis. Therefore, all over the city you can find the most diverse premises and locations, which are suitable for every type of event – from bachelor parties and romantic weddings to company celebrations and PR events to private parties in the closest circle.
Hamburg offers endless possibilities and inspires us every day to create events with a special touch. It doesn't matter to us whether you want to celebrate in a hip club or on an event ship: We adjust to the framework of your event and create events that you and your guests will remember for a long time.
What Types of Event Venues Are There?
Hotels
Hotels are extremely popular not only as overnight accommodations, but also as event locations. In addition to magnificent ballrooms for glittering balls and spacious congress halls, they often offer smaller meeting rooms for conferences. From a milestone birthday party to a trade fair party, Hamburg offers you countless hotels with a wide variety of facilities.
Restaurants, Clubs and Bars
Of course, you can also rent restaurants, clubs or bars for events. From rustic inns with a separate ballroom to trendy clubs with dance floors, Hamburg has the perfect venue for every taste. At our restaurant venues, you can celebrate birthdays, weddings and especially Christmas parties, in a festive atmosphere.
Houseboats and Event Ships
In addition to huge steamers, numerous event ships are also moored in the port of Hamburg. They offer a perfect panoramic view of the city and have their very own charm. Houseboats are ideal for smaller company events, birthdays or bachelor parties, while event ships can also be used for larger events.
Exhibition Halls and Conference Centers
As a trade fair city, the Hanseatic city also has the appropriate facilities. In addition to trade fairs and conferences, many large events find their way here. Exhibition halls and conference centers have the advantage of good transport connections and perfect equipment. If you are planning a party or an event with several hundred guests, you will certainly find enough space here.
Off-Locations
If you are looking for a unique location, you will find numerous off-locations in Hamburg. Many old transformer stations and abandoned industrial halls are often converted into event locations. The special charm of such off-locations provides a very memorable atmosphere – especially for PR events and other marketing events.