Caterer Seeks Wedding Planners in Hamburg to Partner With in Beautiful Celebrations
At Traiteur Wille we believe people who complement each other should also enjoy working together. Therefore, we are happy not only to make the people who celebrate their wedding happy, but also look forward to team up with those who take care of perfect weddings. Therefore, we are a catering service with a sense for fine culinary art and great service looking for wedding planners or wedding agencies in Hamburg with a passion for beautiful celebrations. We can meet gladly by phone, via mail or in person.
30 years of catering experience
From delivery to full service
Exclusive locations for weddings
Vegetarian and vegan variety
Homemade delicacies
Individual culinary concepts
Wedding Planner and Traiteur Wille - Perfectly Matched Wedding Partners.
As a wedding planner, you hear great stories from people, plan unique celebrations as well as unforgettable moments, and create a sense of well-being and magic. We are similar, in that respect. For over 30 years we have been accompanying small and large celebrations, creating contemporary ideas in the kitchen, offering a comprehensive on-site service for beautiful celebrations not only in and around Hamburg but all throughout Germany. We also love working with people who complement us well and create great experiences together. If you, as a wedding planner also rely on great partners, we would be happy to show you how Traiteur Wille can support you in your work.
Catering Management à la Traiteur Wille

Joint celebrations
For a first meeting or specific requests, please feel free to call us, write us via the contact form or visit us in person.

Individualized ideas
At Traiteur Wille we offer many catering ideas to suit any wedding. Regional as well as international, from few to many guests. And definitely, always personalized.

Fine culinary art
In our kitchen we create a wide variety of fine food for all weddings. From traditional to very modern – fish, meat or vegan/vegetarian.

Full service
In addition to fine food, we also offer a variety of services, according to your needs. Whether pure delivery or full service on site – with or without furniture, technology, assembly and disassembly.
Our Creations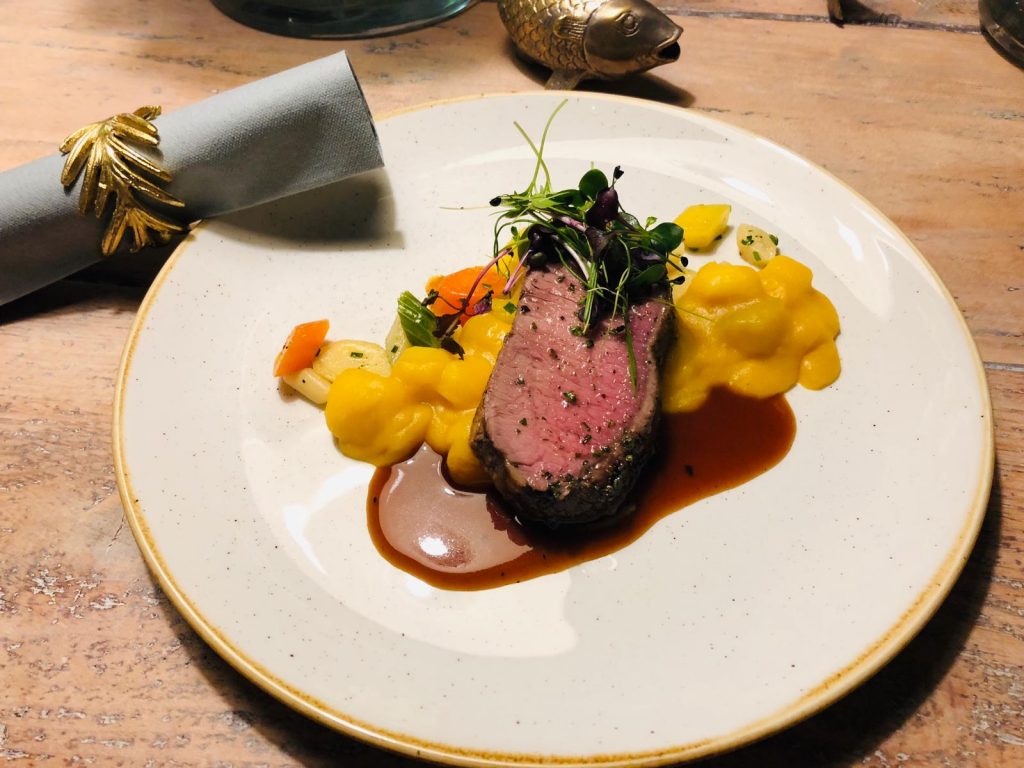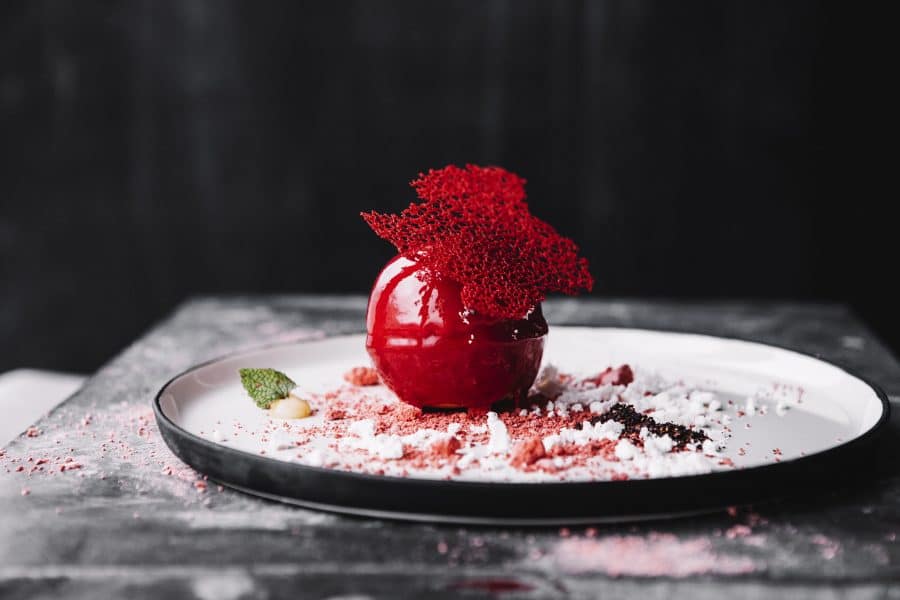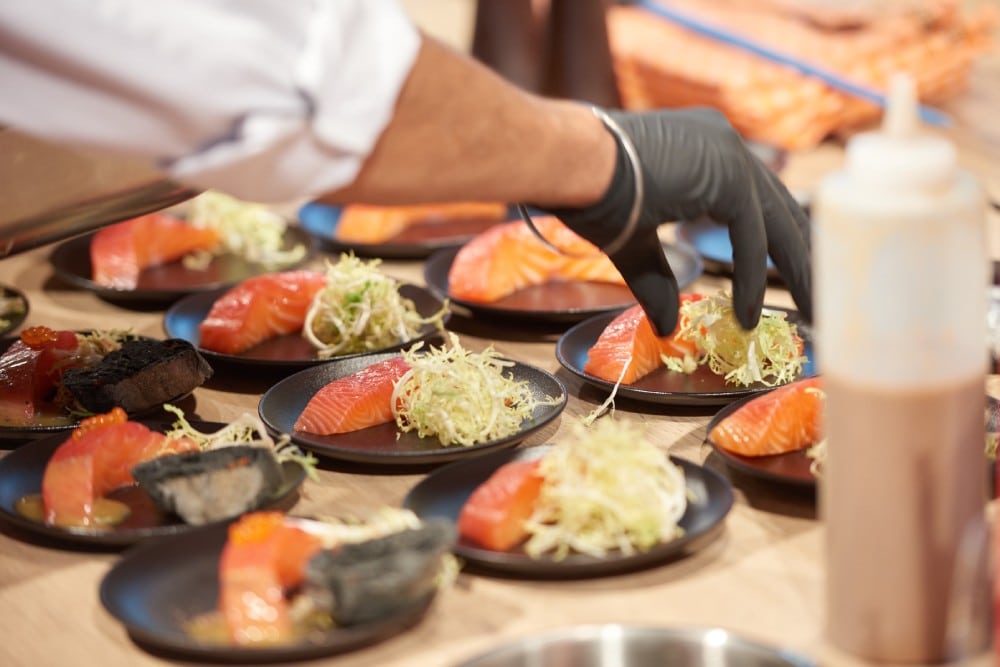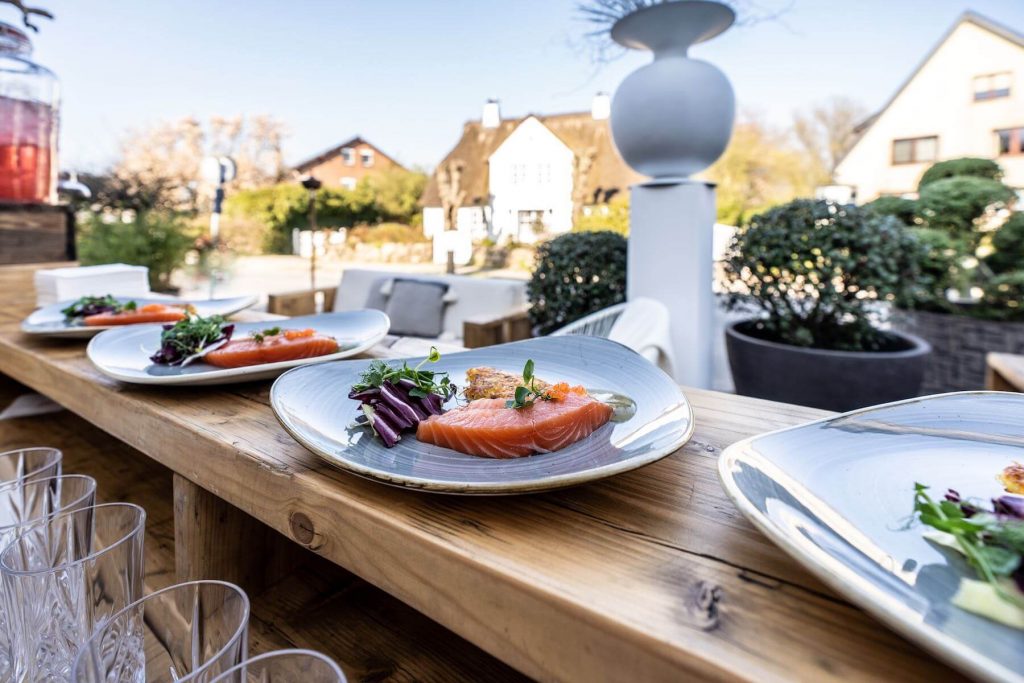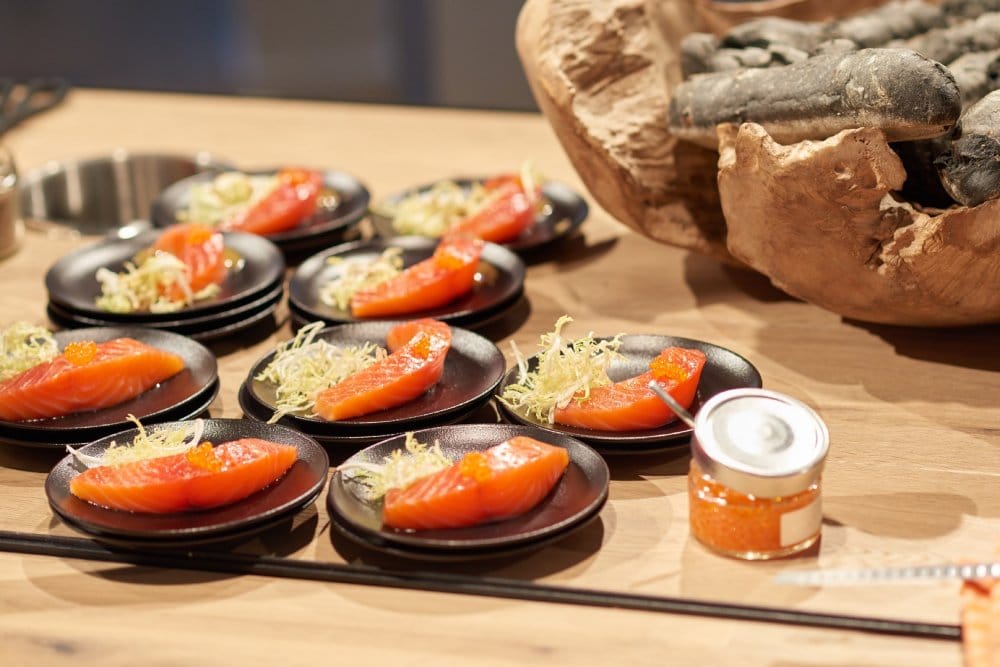 Tailor-made Catering Couture for Every Wedding.
We love beautiful celebrations and ideas that suit the people who are celebrating together. That's why we at Traiteur Wille call it catering couture. We create fine food according to individual wishes, plan logistics down to the last detail and make sure that every guest feels comfortable. Individual tailor-made celebrations, which we are happy to design together with you as a wedding planner or wedding agency.
30 years of catering experience
Individual arrangements of fine food
Wide range of services for wedding celebrations
Exclusive locations in and around Hamburg
Catering for any Occasion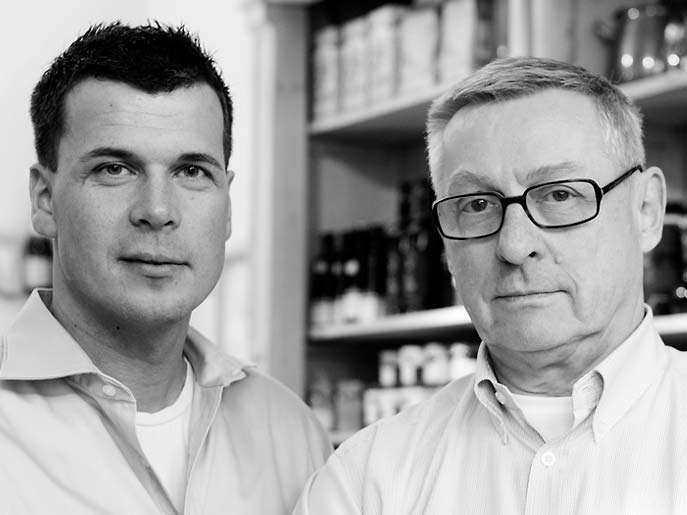 We are Traiteur Wille
Since 1989, Traiteur Wille has been working for people and companies, accompanying them at celebrations in Hamburg and throughout Germany. It all started on our premises in Winterhude. Today we have a fully grown network with great partners, with whom we have designed many events and offer exciting event locations. You can also rent our own bistro for your celebration.
Das sagen unsere Kunden
"Wir haben mit Traiteur Wille, rund um das Team von Christian Rose, bereits diverse Veranstaltungen unterschiedlichster Formate umgesetzt. Ob Großveranstaltungen mit unterschiedlichsten Food-Cornern oder hochkarätige Gala-Events mit außergewöhnlichen Rahmenbedingungen: Von der Konzeption, über die Planung und Organisation bis zur finalen Umsetzung hat immer alles gepasst. Vielen Dank und macht genau weiter so!"
Oliver Fliege
Das sagen unsere Kunden
"Wenn Kunden und Team zu einer Familie werden, dann ist Traiteur Wille mit am Start.
Kompetent, innovativ, anpackend, und so herrlich gut launig am Start – so wird jedes Catering
zum Highlight und Hochgenuss. Sie lieben was sie tun – dafür lieben wir sie.
Immer gerne an eurer Seite."
Anna Fauth-Schüller
Das sagen unsere Kunden
"Lieber Herr Rose, der gestrige Abend lief wieder phantastisch! Speisen auf den Punkt, Service extrem aufmerksam, Blumen extravagant und traumhaft…😊😊 Alle waren hellauf begeistert und rundum zufrieden! Ganz herzlichen Dank!"
Familie Reinking
Frequently Asked Questions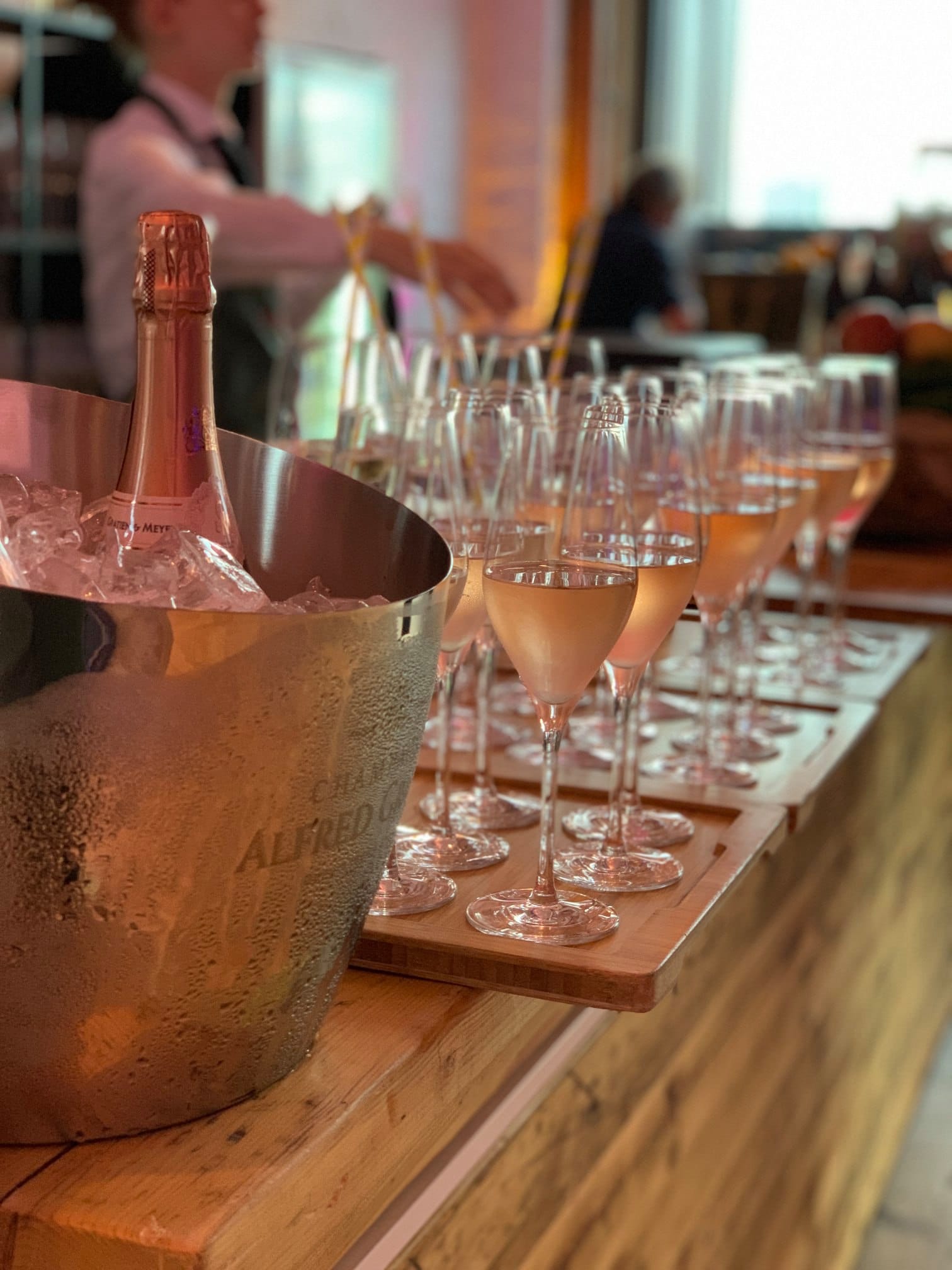 Whether a Small Celebration or a Big Party - We Fulfill Individual Wishes.
The way two people want to arrange their wedding is a personal decision. Sometimes it is a celebration in a smaller circle, a lavish celebration or even a very big party. We accompany every wedding and are happy to adapt our catering to their respective wishes. Together with you as a wedding planner or wedding agency, we discuss the course of events, visit the location if you need an on-site service, or determine the exact time window when the catering should be delivered. We offer culinary ideas from small snacks to exclusive festive menus. Of course, we also create special highlights and surprises. This can be, for example, an extraordinary wedding cake, a special dish from the couple's home country or an exotic ingredient that reminds them of their first vacation together. At Traiteur Wille we create fine dishes that suit the style of the wedding. We carry the same attitude with regards to our service around the celebration. Everything is individually tailored to each couple and their guests. Feel free to contact us, and let us know which of our services you need for your concept. We will be happy to show you the variety Traiteur Wille has to offer.
Each Wedding Has Its Own Plan and Professionals to Accompany It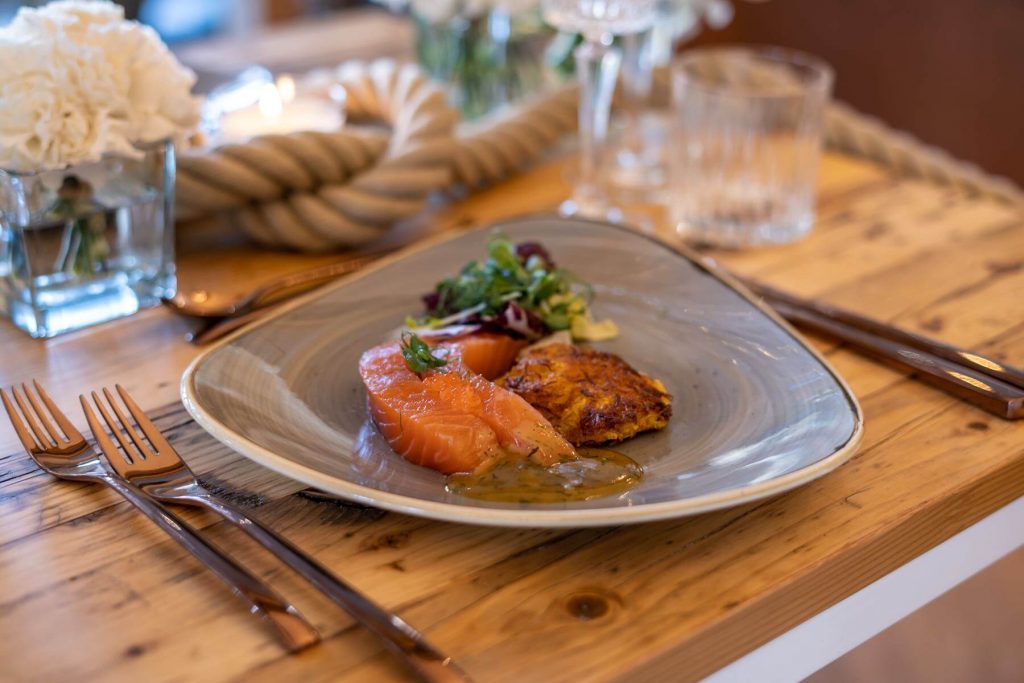 Weddings have a long history at Traiteur Wille. For over 30 years we have been providing our services to couples celebrating their love together with friends and family. In the course of this time, many beautiful traditions have been preserved, while at the same time, newer styles of celebrations have been embraced. As a wedding planner you know how it goes and similarly work to fulfill wishes ranging from traditional to unconventional. You also know that every wedding has its own plan and individual wishes that want to be realized. Many small details are involved to ensure a perfect flow and magical moments. A wedding is a great task for wedding planners to fulfill every time with great passion, experience and professionalism.
That's how we see it at Traiteur Wille. With Catering Couture and an individual range of services, we accompany small and large wedding celebrations in and around Hamburg as well as throughout Germany. Of course, this is not always possible alone. That's why we have many professionals on board to support us: regional producers of fresh products, traders of exquisite wines and spirits, specialists for stage, light, sound, decoration, set-up and dismantling as well as partners with exciting locations for every wedding. We have a fully grown network that we rely on, and we will gladly support you as a wedding planner, according to your needs.
You Compose the Weddings - We Deliver the Culinary Creations
As a wedding planner or wedding agency in Hamburg, you take care of the overall composition of the celebratory union of two people. At Traiteur Wille, we work with you to ensure that the culinary accompaniment is also just right. In our kitchen we create individual fine arrangements that match the style of the wedding. Whether it's a varied hall buffet, an elegant course menu, refined finger food or an open-air barbecue – we are masters of the various forms of presentation for wedding celebrations. And we love variety. At Traiteur Wille you will find traditional specialties of the North, international food creations or fusion food as a perfect combination of culinary worlds. We create individual ideas from amuse-gueule to midnight dessert, and can be quite classic or quite unconventional. Of course, Traiteur Wille also offers a variety of vegetarian as well as vegan taste experiences, in addition to, fish and meat. Likewise, we take into account wishes of guests who want to enjoy specially prepared dishes due to certain intolerances. Individual Catering Couture à la Traiteur Wille. Matching your wedding composition.
We Have a lot in Common With Wedding Planners - Including a Sense for New Ideas and Many Good Traditions.
When we discuss the choreography of the planned celebration with wedding planners, we always notice how many good and unusual ideas they come up with for couples. And although we, as experienced caterers, have seen and experienced a lot, we too are still learning when it comes to weddings. That is something we value in the Traiteur Wille team: we are open to new things and also hold on to many good traditions. These are two qualities we are happy to share.
Quality From the Region - This is Also a Tradition With Us.
We rely on regional products of the best quality. This is a tradition at Traiteur Wille. We have known our suppliers as well as the producers of our fresh products for a long time and enjoy working with them. We share the attitude that quality is not only something you can taste and see, but also that we should support those who are behind it. Of course, we hope you prefer to celebrate with Catering Couture à la Traiteur Wille.