Full Service Catering With Traiteur Wille
At Traiteur Wille we have been accompanying small and large celebrations for over 30 years – business events, cultural events and private celebrations in Hamburg and throughout Germany. Not only are we always working on fresh culinary ideas, but we also work hard to successfully choreograph every event. As a full service caterer, we offer comprehensive event services in addition to our individualized contemporary culinary art.
30 years of catering experience
Regional products
Individual ideas and locations
Vegetarian and vegan variety
Individual culinary concepts
Homemade delicacies
Full Service Catering - Focus on Individuality
Regardless of the size and number of guests at your event, the principle of individuality applies. With full service catering from Traiteur Wille, there are no off-the-peg services, but always a tailor-made concept where we accompany your event. We provide Catering Couture for celebrations that are unique. We not only have fine cuisine in our DNA and a lot of experience with events of all kinds, we also have great partners on board in our full service catering to help complete a well-coordinated team. Our partners include specialists with a sense for ideal lighting and good sound, designers of decorative accents and atmospheric ambience, professionals for perfect service at the table and at the bar, experts for set-up and dismantling and everything else that is necessary. Together with our partners we ensure your event runs the way you want it to – with a focus on individuality and the well-being of your guests.
Full Service Catering à la Traiteur Wille

Contact us
You can reach us via the contact form, by phone or in person at our location. We will be happy to advise you on all questions and show you the many options of our full catering service.

Customized planning
Full service catering with Traiteur Wille is Catering Couture – you get the offer that fits your individual occasion and we take into account the many details that contribute to the success of your event.

Fine culinary art
Whether a large event or an exclusive small celebration: our individualized fine culinary art fits the event and the budget. Regional as well as international, rustic to elegant and of course vegetarian or vegan creations.

360-degree service
We take care of all the details for your event so you can celebrate with your guests in a relaxed manner. From the planning to the on-site service to the goodie bag at the farewell, as well as the dismantling of technology and furniture, we manage it all.
Our Creations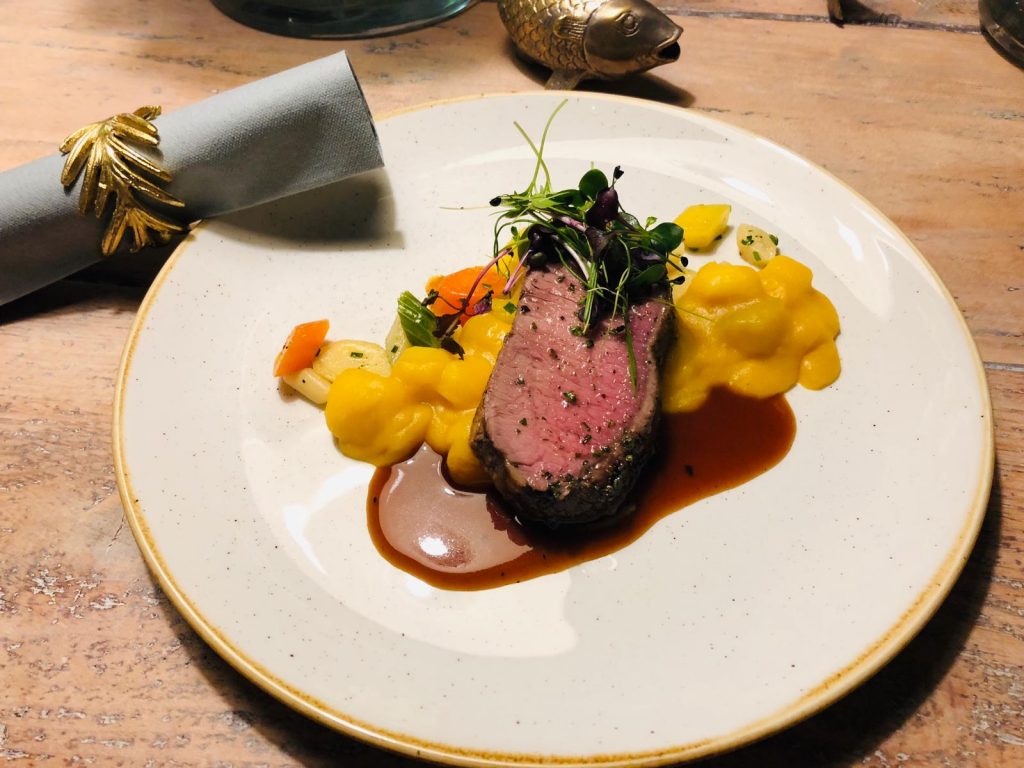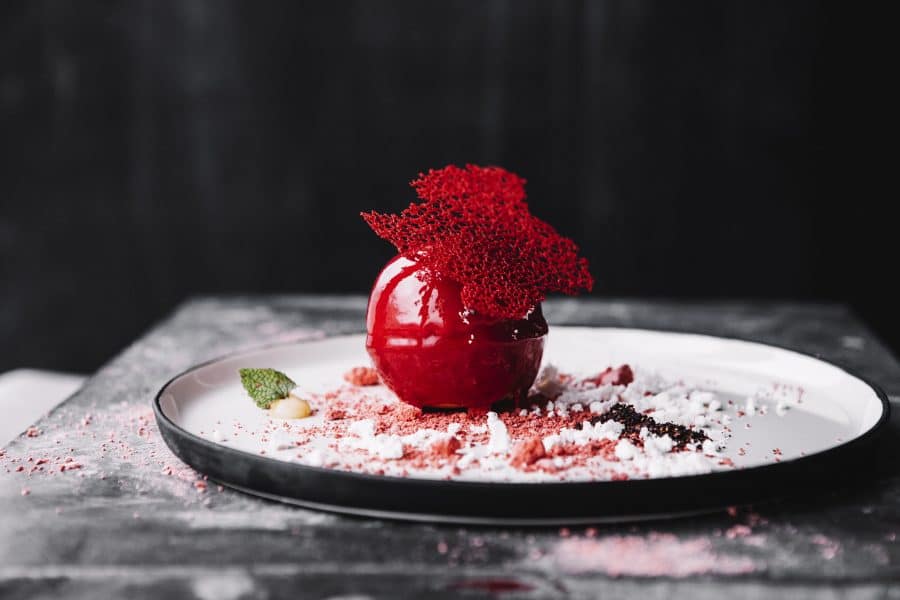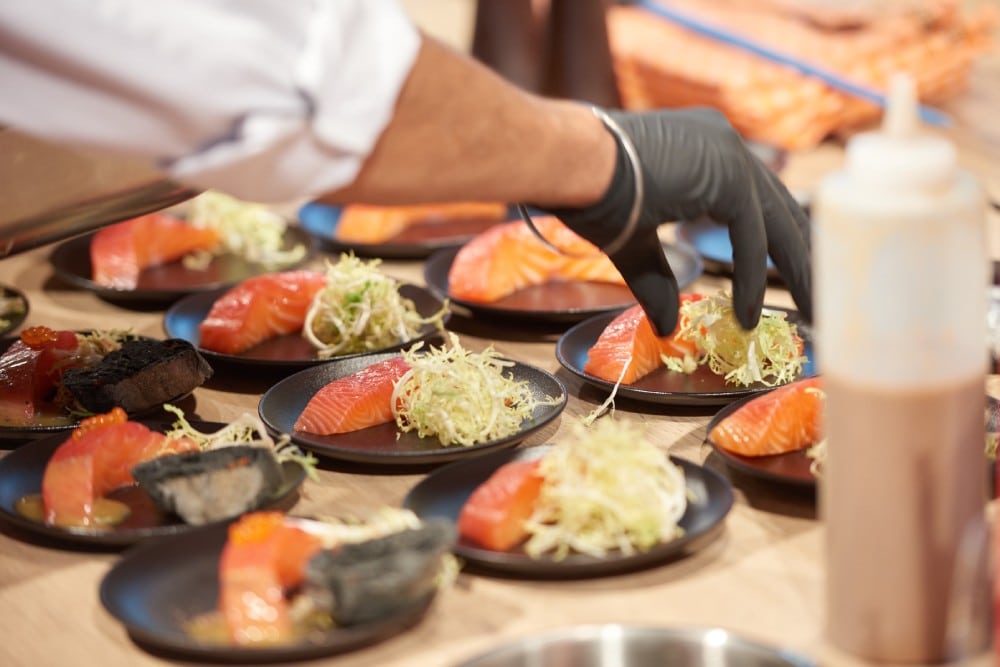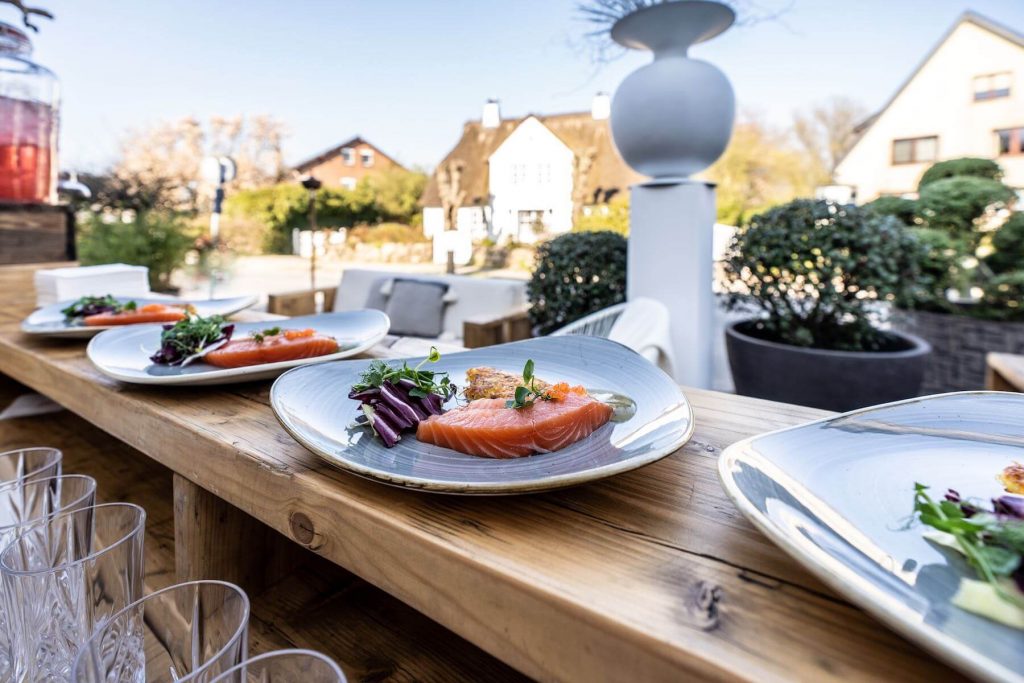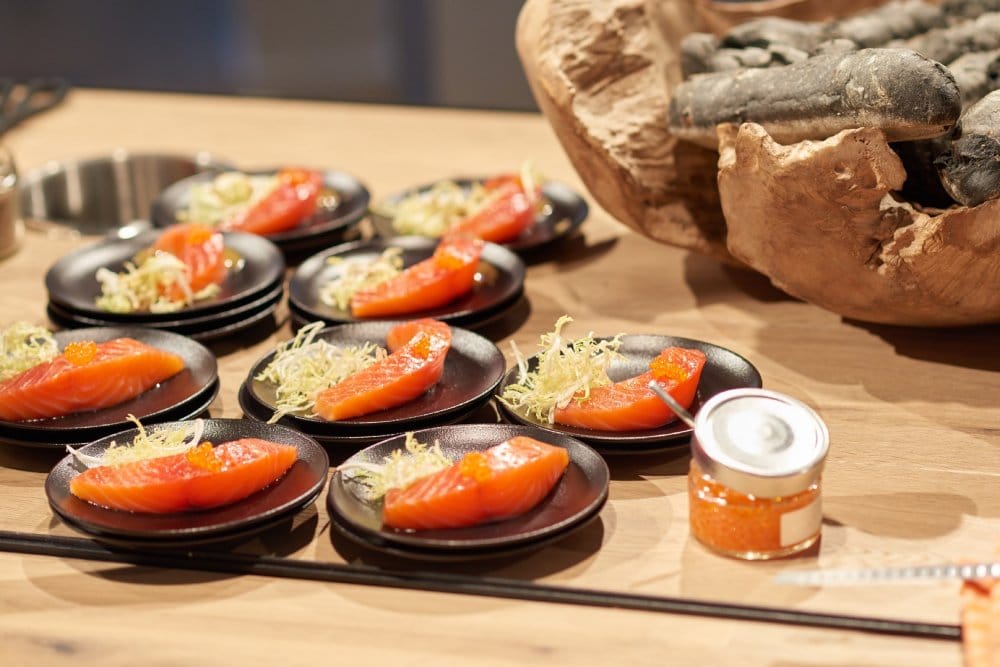 Full Service Catering With Traiteur Wille - People who Have Experience Working Together for Fine Celebrations
For over 30 years we have been creating culinary experiences and accompanying events of all kinds. By the way, not only in Hamburg, but throughout Germany. For us, full service catering is a combination of experience, contemporary ideas and partners who create events with skill and enthusiasm.
30 years of catering experience
Great culinary variety
Regional products
Service to the point
Catering for any Occasion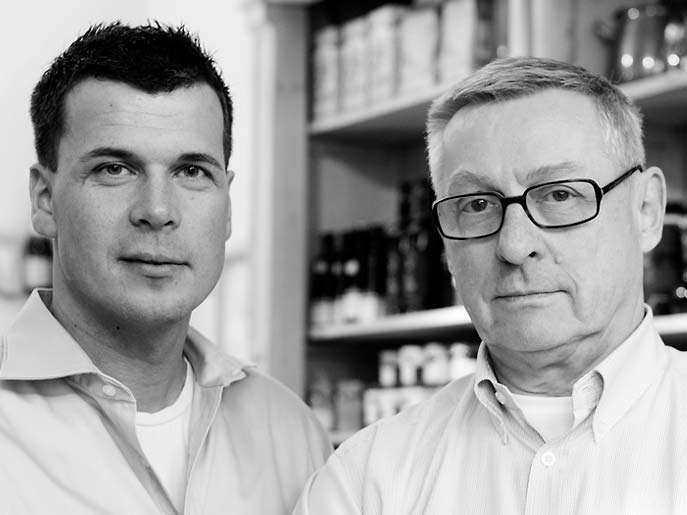 We are Traiteur Wille
Since 1989, Traiteur Wille has been working for people and companies, accompanying them at celebrations in Hamburg and throughout Germany. It all started on our premises in Winterhude. Today we have a fully grown network with great partners, with whom we have designed many events and offer exciting event locations. You can also rent our own bistro for your celebration.
Das sagen unsere Kunden
"Wenn Kunden und Team zu einer Familie werden, dann ist Traiteur Wille mit am Start.
Kompetent, innovativ, anpackend, und so herrlich gut launig am Start – so wird jedes Catering
zum Highlight und Hochgenuss. Sie lieben was sie tun – dafür lieben wir sie.
Immer gerne an eurer Seite."
Anna Fauth-Schüller
Das sagen unsere Kunden
"Wir lieben es, mit Traiteur Wille zusammenzuarbeiten, da wir uns auf die Qualität und den Service zu 100% verlassen können. Die Vor- und Nachbereitung der Events ist jedes Mal überdurchschnittlich detailorientiert und das ganze Team ausgesprochen hilfsbereit. Für uns ist Traiteur Wille seit Jahren einer der besten Caterer in Deutschland."
Kim Karina Rathmann
Das sagen unsere Kunden
"Es hat alles wunderbar geklappt, wir hatten eine richtig tolle Party (bis 4.30 Uhr – es wurde schon hell 😀), alle Gäste haben das Essen und ganz besonders die beiden Damen sehr, sehr gelobt! Beide haben einen super Service geboten, haben die Arbeit gesehen, waren umsichtig und haben wahnsinnig charmant und kompetent den Abend geführt, ein Riesen-Lob bitte nochmals auch auf diesem Weg an Sophia und Lani. Auch Auf- und Abbau war richtig gut — wenn es das nächste Fest zu feiern gibt, kommen wir sehr gern auf Sie zurück."
Frequently Asked Questions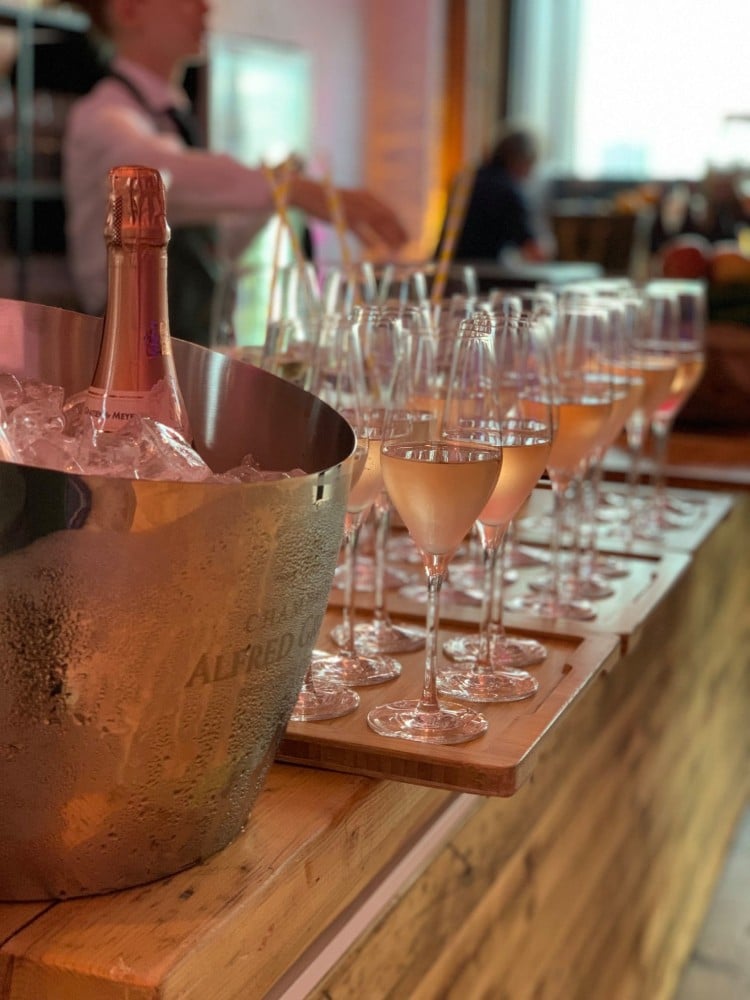 Full Service Catering From Traiteur Wille: Highlight Moments for Your Celebration
Whether it's a wedding, a company party, a birthday, a cultural festival or a high-tech event: it's the highlights, both large and small, that ensure a celebration is memorable. At Traiteur Wille we work towards this and it is evident in every phase of your event: In the planning of the set-up, the reception of your guests, the service on the floor or at the table, the artistic arrangements as a live act from classical to electro beats, and of course, in the choreography of fine food and drinks. Some culinary ideas we have can be found in the form of finger foods, as a varied arrangement at the long buffet, a culinary experience journey in several courses or exciting street food ambience with an Open Kitchen. Whether you want to celebrate for business or pleasure – at Traiteur Wille we see ourselves as co-designers of small as well as big highlights, which guarantee your guests will surely remember many shared moments during your event.
Full Service Catering is Available at Traiteur Wille for Occasions of any Size
When we receive a request for full service catering, we are always up to the challenge. We plan each event individually, develop ideas that fit the occasion and accompany your entire event. Regardless of whether you want to celebrate in a smaller private setting or organize a large event with numerous guests – for us, it is always an exciting project where we can show what Full Catering Service à la Traiteur Wille has to offer. According to your wishes, our team in the kitchen will create an appropriate arrangement of fine dishes with which you can spoil your guests.
In parallel, we work on the overall process with a lot of experience, keep an eye on the planned budget, develop ideal scenarios for indoors and outdoors and involve our partners, who contribute additional ideas. This includes experts in their field, with great wines or locations, versatile furniture, exquisite decorations or excellent technology for music, lighting and presentation. For us, full service catering means full commitment to your event. We ensure perfect service procedures and a sense of well-being, keep an eye on the details and, of course, clean up after the last guest has left.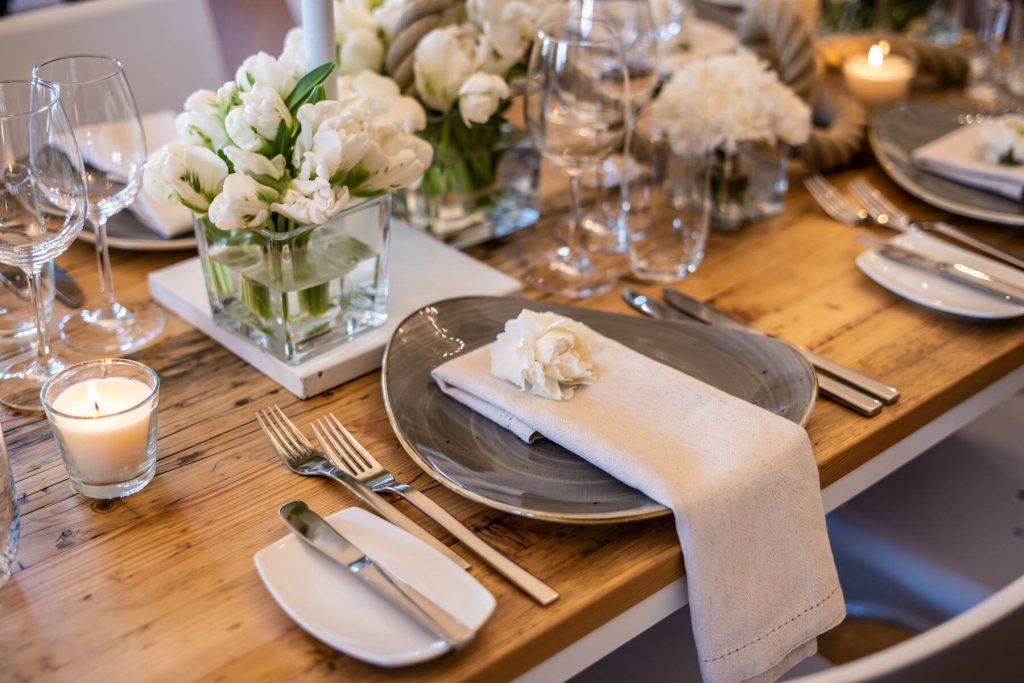 Perfect Interaction On and Behind the Stage for Your Guests
Every event has its own occasion. With our full service catering, we make sure that everything fits. Whether it's a short business lunch or an intensive conference, a small get-together or a large party: we plan and organize the entire process and offer service on and backstage during your event where everything is perfectly coordinated. The dynamics of our team understands full service catering as a complete program with a sense of individuality. We look forward to meeting you and your guests and are happy to advise you on our range of services for your private or business event.
You Compose Your Event - We Provide the Perfect Performance
Of course, our clients have clear ideas about how their guests will celebrate at the event. Before our first meeting, we recommend you write down your basic concept and any desired highlights in bullet-point form. Divide the desired composition of your celebration into three areas. Start off with the type of location and design – this will help you give direction to the overall atmosphere. Then divide your event location into sections – where to have conversation, where to dance, where to eat, where to have quiet corners, if necessary. Finally, assign the culinary and artistic moments you want to highlight – will there be music and food in a central room or in different locations? When and where, for example, should a short speech take place and what special accents do you want to set? We will then advise you on the details, arrange your composition and ensure a perfect performance.
At Traiteur Wille We Always Have the Guests and Hosts in Mind
As a host, you want your guests to feel comfortable in every moment. We achieve this not only live on site during your event, but also during the planning stage. As experienced companions of many beautiful celebrations and great events, we look at all moments from different perspectives, in advance. We not only plan the perfect procedures and ideal ways in the kitchen, at the bar or in the service, but also pay attention to the details as guest and host. Is the light on stage right for the speech? Should a special parking space be kept free? Are there possible obstacles that need to be removed to keep the entire location barrier-free? Where is the ideal place where quiet moments of conversation can take place or that can be comfortably used as a retreat if, for example, there are children at the party? At Traiteur Wille, we have such details in mind to ensure that you and your guests enjoy your time together.