Wedding Catering Hamburg With Traiteur Wille
The decision to unite with someone and partner through all the moments of life. Every couple has very personal reasons to celebrate a marriage. Whether classical or unconventional – we design and accompany your celebration. With fine culinary art, individual service and suitable locations. Wedding catering in and around Hamburg with Traiteur Wille. Catering couture for people who have something special to celebrate together.
30 years of catering experience
Regional products
Complete planning and service
Vegetarian and vegan variety
Homemade delicacies
Individual culinary concepts
How Do We Design the Catering for Your Wedding Reception?
Most certainly unique. After all, it is your celebration and it is your ideas on how you want to celebrate with your guests. If you wish, we can deliver your individual catering arrangement to the location of your choice or design your entire celebration. Together with you, we plan the culinary highlights, show you our great wedding locations in and around Hamburg, take care of the set-up as well as provide excellent and individual service on site. At Traiteur Wille we create regional specialties from the north and compose exciting vegetarian and vegan dishes as well as fusion food that blends cultures and regions. We support you in your wedding planning, discuss all the procedures and the many details that need to be taken into account. If you wish, we will also take care of the wedding decor – furniture, tableware and decoration. We look forward to making your wedding the most beautiful day of your life. We are Traiteur Wille – wedding catering with love for fine food, individual details and great celebrations.
Wedding Catering à la Traiteur Wille

First appointment
You can reach us via the contact form, by phone or in person at our location. We will be happy to advise you on all aspects of your wedding celebration. With us, you will not only find inspiring culinary delights, but also the perfect location of your choice.

Suitable for the couple
Traiteur Wille provides Catering Couture. You will receive an individual offer for your wedding celebration covering all of the important details. This is to ensure that your day goes as planned: To celebrate with your guests on a day you will never forget.

Fine culinary art
Our team works with fresh regional products and considers the special wishes of your guests in the creation. Whether traditional, vegan, vegetarian or international. We love providing fine culinary art for great celebrations.

Perfect service
We will guide you through your special day, from the initial planning to the on-site service. In order for you and your guests to enjoy the celebration, we make sure everything runs smoothly. From the welcome drink on arrival to the culinary late-night surprise.
Our Creations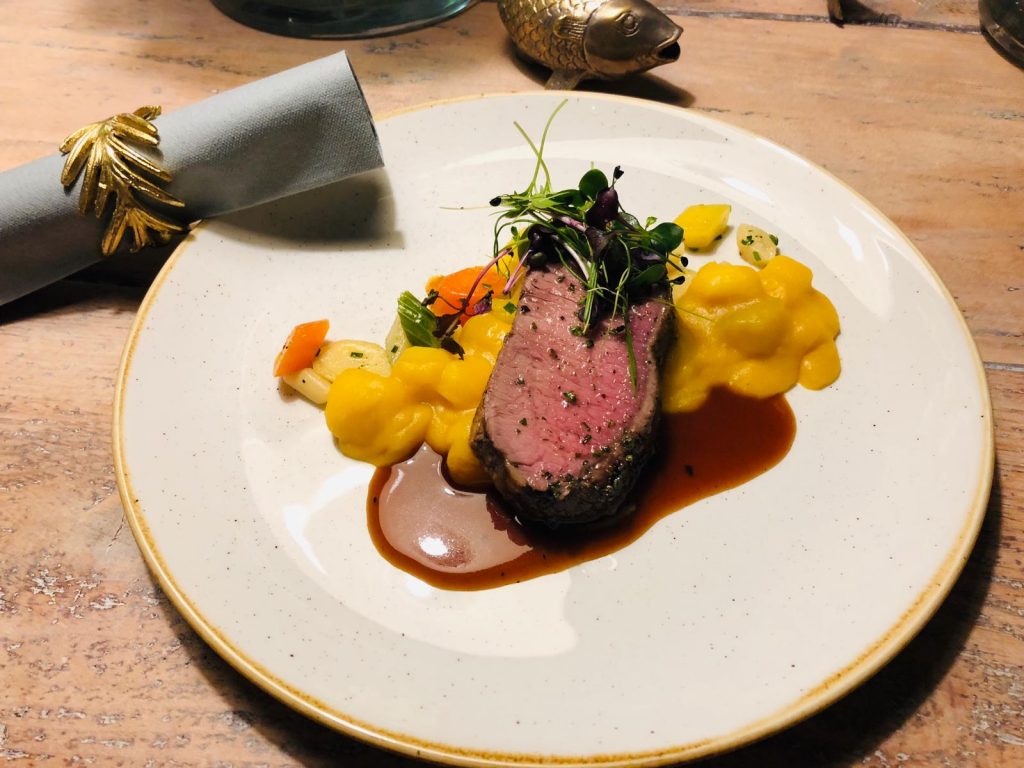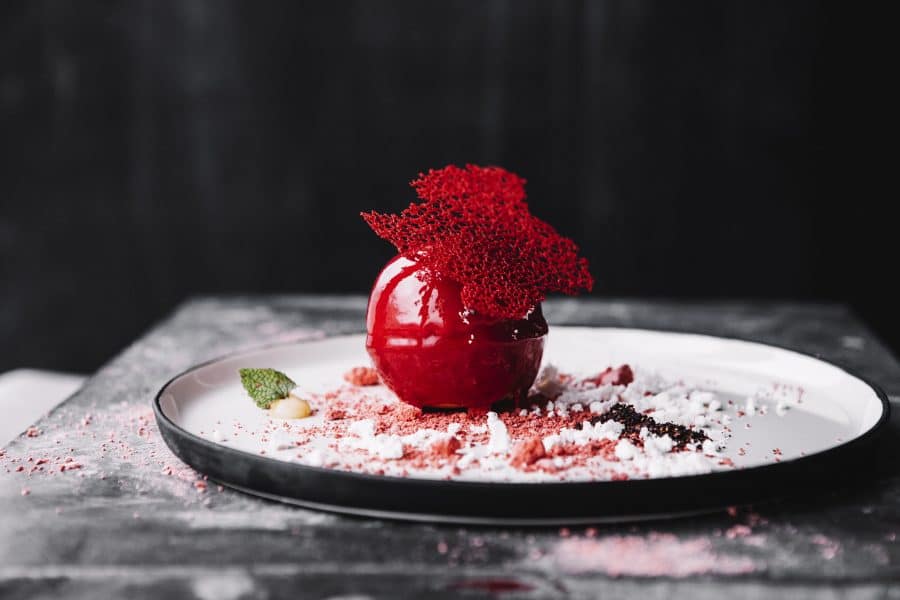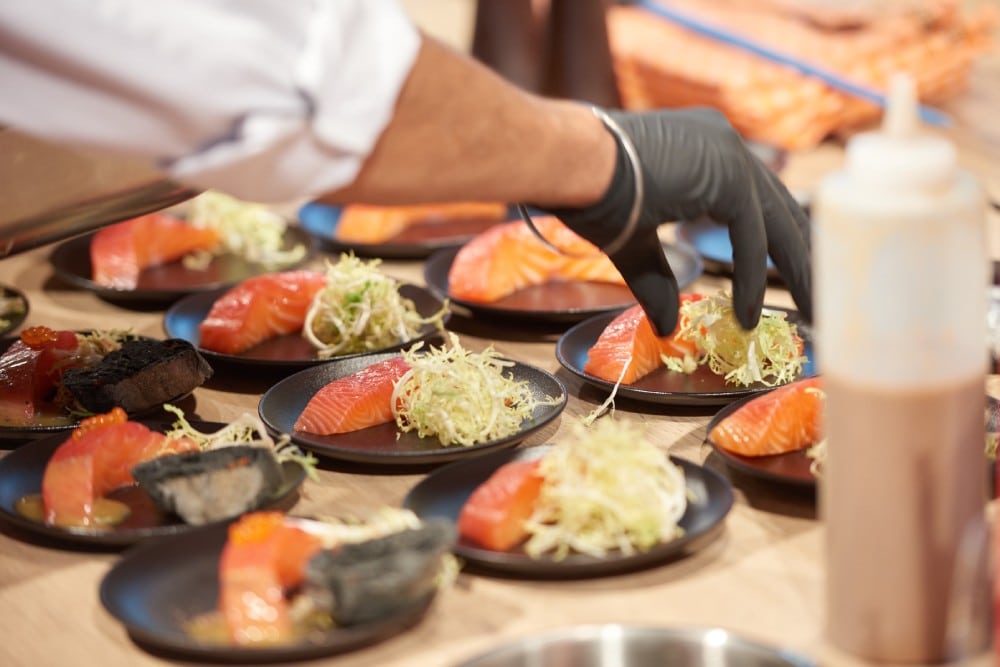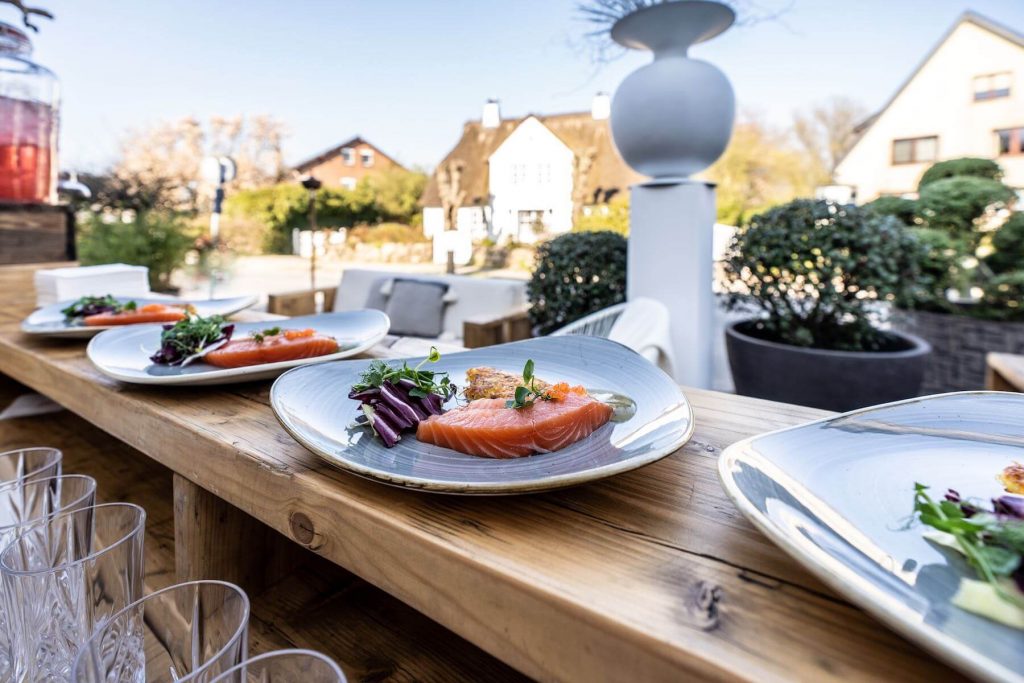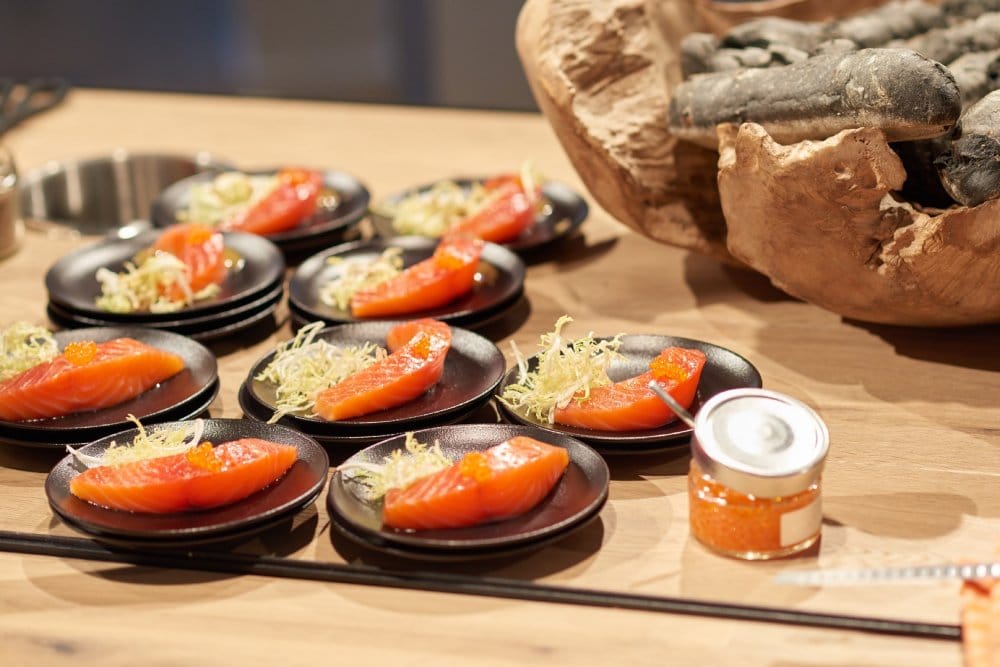 We Love Weddings - Because Each One is a Personal Celebration.
At Traiteur Wille, we have been privileged to witness many great weddings. Nevertheless, it is a beautiful new task each time. We enjoy getting to know the people who are celebrating this extraordinary day together and learning about their story. As such, our team creates culinary experiences and takes care of all the details that make this day a unique celebration.
30 years of catering experience
Selection for vegetarians and vegans
Regional products
Customized wedding locations
Catering for any Occasion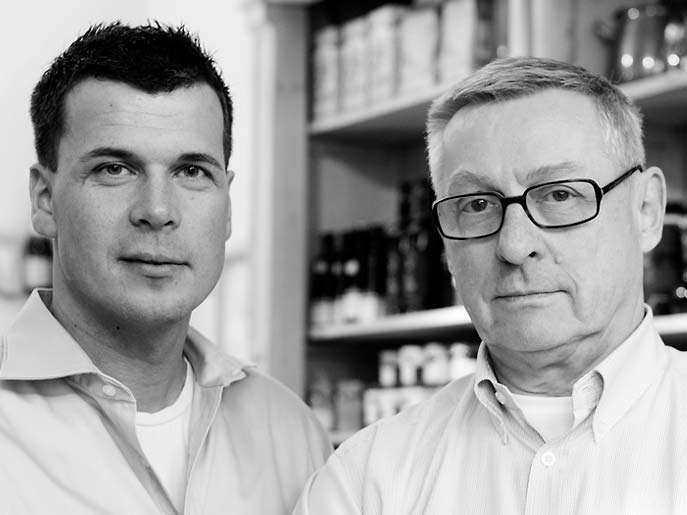 We are Traiteur Wille
Since 1989, Traiteur Wille has been working for people and companies, accompanying them at celebrations in Hamburg and throughout Germany. It all started on our premises in Winterhude. Today we have a fully grown network with great partners, with whom we have designed many events and offer exciting event locations. You can also rent our own bistro for your celebration.
Das sagen unsere Kunden
"Es hat alles wunderbar geklappt, wir hatten eine richtig tolle Party (bis 4.30 Uhr – es wurde schon hell 😀), alle Gäste haben das Essen und ganz besonders die beiden Damen sehr, sehr gelobt! Beide haben einen super Service geboten, haben die Arbeit gesehen, waren umsichtig und haben wahnsinnig charmant und kompetent den Abend geführt, ein Riesen-Lob bitte nochmals auch auf diesem Weg an Sophia und Lani. Auch Auf- und Abbau war richtig gut — wenn es das nächste Fest zu feiern gibt, kommen wir sehr gern auf Sie zurück."
Das sagen unsere Kunden
"Lieber Herr Rose,
Der gestrige Abend lief wieder phantastisch! Speisen auf den Punkt, Service extrem aufmerksam, Blumen extravagant und traumhaft…😊😊 Alle waren hellauf begeistert und rundum zufrieden! Ganz herzlichen Dank!"
Familie Reinking
Das sagen unsere Kunden
"Wir lieben es, mit Traiteur Wille zusammenzuarbeiten, da wir uns auf die Qualität und den Service zu 100% verlassen können. Die Vor- und Nachbereitung der Events ist jedes Mal überdurchschnittlich detailorientiert und das ganze Team ausgesprochen hilfsbereit. Für uns ist Traiteur Wille seit Jahren einer der besten Caterer in Deutschland."
Kim Karina Rathmann
Frequently Asked Questions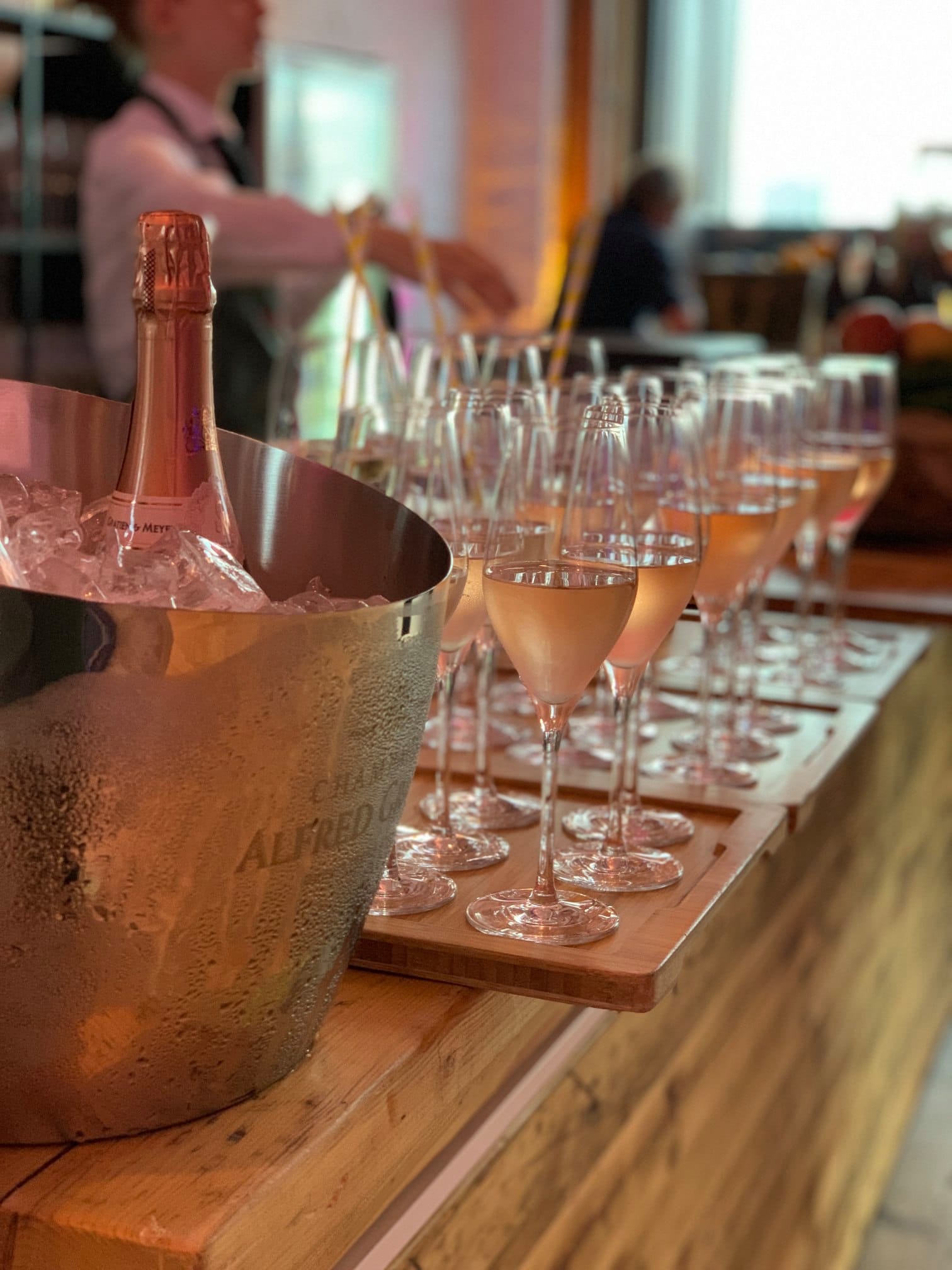 A Bond for All Time - a Celebration for All Who Are There.
When two people commit to each other for a life time of moments together, this has a special magic. As service providers and attendants of the celebration in the background, we also experience this while family and friends celebrate together. At Traiteur Wille, we are long-time wedding professionals, yet every time, we are profoundly moved by how much love each couple has for each other and their great stories and events that led two lives to become one. It can happen that during a celebration, people's hearts are deeply touched, even within our own team. These are also beautiful reasons why we love our job doing weddings.
We see ourselves not only as mere attendants in the background, providing fine food, smooth processes and inspiring ideas. We are also consultants and designers who make sure that every detail is just right, individual wishes are fulfilled and the focus is on what matters at a wedding: a feeling of well-being for the couple and their guests, great conversations and moments on a very special day that are shared together in joy. That is what we are here for. Wedding Catering à la Traiteur Wille. Catering Couture – tailor-made for your own personalized celebration of love.
Full Service Catering is Available at Traiteur Wille for Occasions of any Size
Ideas on how you want to celebrate can be well designed based on where you want to celebrate. If you already have your own wedding location, take photos or videos of each room as well as outdoor areas like the garden or terrace. This will help us visualize flows and ideas for later. Likewise, if you want to rent one of our locations in Hamburg or the surrounding area, we will do that for you. If you wish, we can show you everything in person on site or take you along via video or live chat.
At your wedding reception you, as a couple, are the star and host at the same time. In order to enjoy every moment, play the day out from a guest's point of view. For example, who goes particularly well with whom to create the most ideal table seating? Where should the bar be for relaxed conversations and where will there be exuberant dancing? Additionally, such details as accessibility are important in order to be mindful of guests who are less able to walk and to be able to provide access everywhere for them without restrictions. Together with our network of great partners, we offer individual ideas and suitable solutions.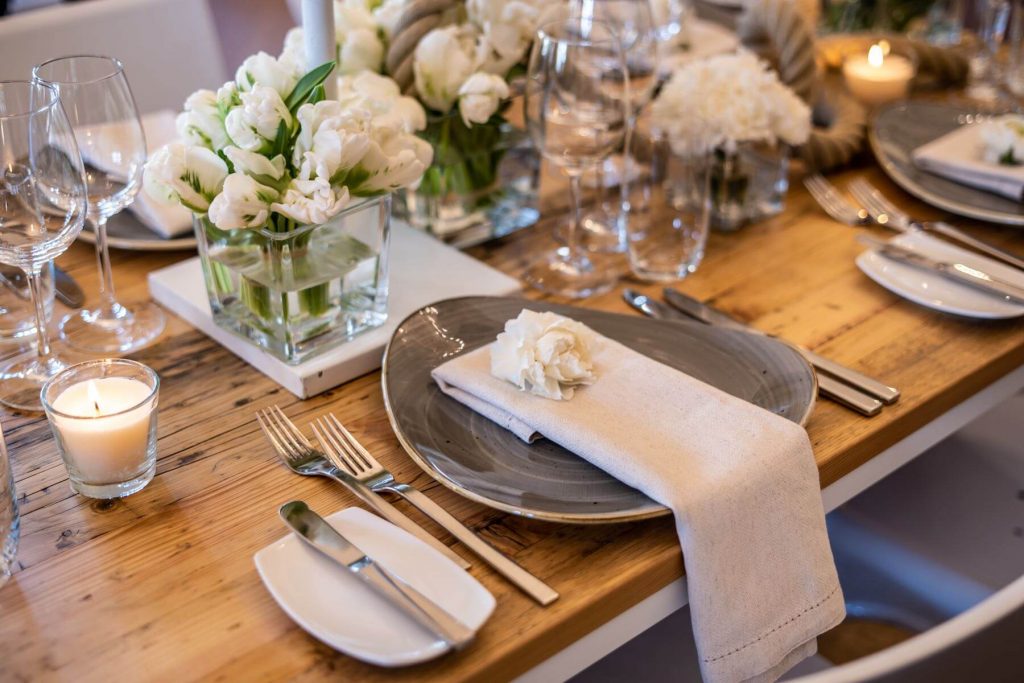 The Most Beautiful Day in Your Life Consists of Many Details
A wedding is, for many people, the most beautiful day in their lives. At Traiteur Wille, we are happy to play a part in making it happen. Before the actual celebration, couples usually have numerous things to do. And despite the best organization, sometimes a detail is forgotten. When we talk together about the planned catering, it is not only about the appropriate food and drinks or the service on site. At Traiteur Wille we like to plan 360 degrees, so that it will be a successful celebration for everyone. From experience, here's a little tip before our first consultation: make a short to-do list of what you want. At the top, write down the items that are most important to you, and below that, the things with lower priority. In addition, keep a separate field for everything that you are not quite sure yet. That way you keep everything in perspective and we can contribute good ideas or point out what might still be missing.