Catering in Dresden With Traiteur Wille
The success of any event stands and falls with the catering. Benefit from our 30 years of experience and let us spoil you with our culinary creations. We offer a wide range of different dishes that are fresh and homemade prepared by our kitchen team. From finger food buffets to set menus, we can implement the most diverse concepts for you. Book our party service in Dresden now!
30 years of catering experience
Regional products
Fast delivery
Large selection for vegans
Homemade delicacies
10% off the first order
How Do I Book Traiteur Wille for My Catering in Dresden?
If you are planning an event in beautiful Dresden, then let yourself and your guests be spoiled by our culinary highlights. From finger foods, hot and cold buffets, to set menus or breakfast, we offer you various options. We cater to your individual wishes according to the occasion and can also offer you a variety of vegetarian and vegan dishes. Each of our menus is designed with love and creativity to make every guest feel at home. Contact us directly and order your catering in Dresden with Traiteur Wille!
Order Procedure at Traiteur Wille

Contact us
You can order your catering in Dresden in person at our location, by phone or contact form.

Individualized offer
According to your wishes we will make you a custom-made offer.

Preparation
Our creative kitchen team will prepare the agreed-upon dishes for your event.

Delivery
On the day of the event we will deliver on time and take care of the set-up and vibrant presentation of your buffet.
Our Creations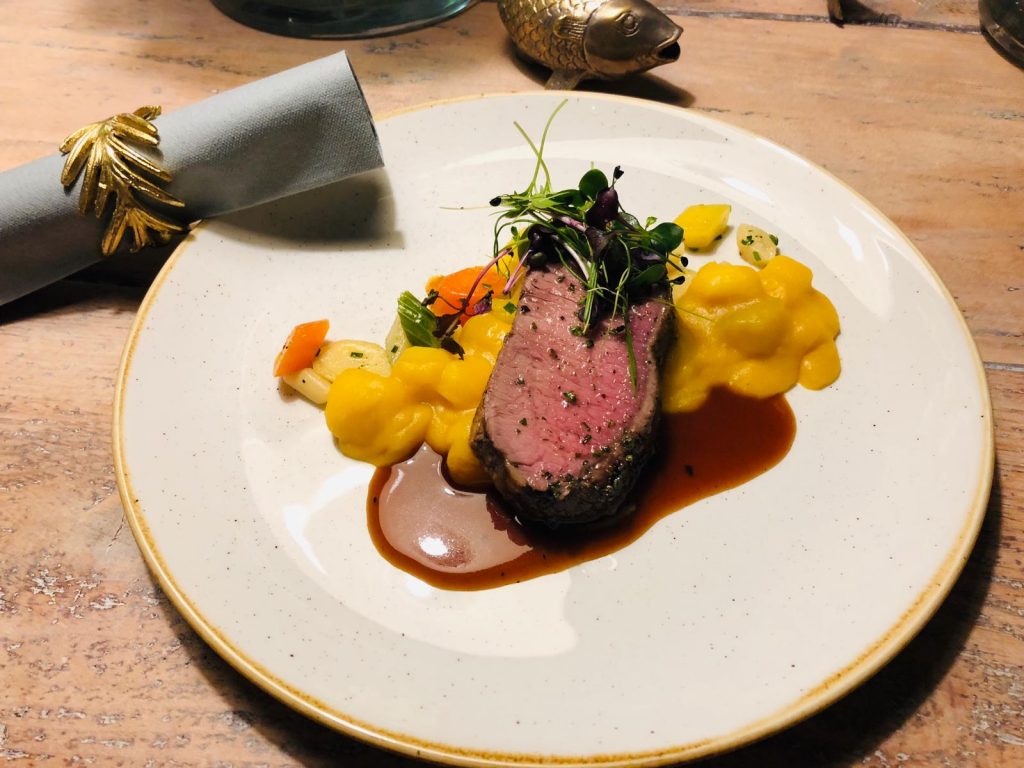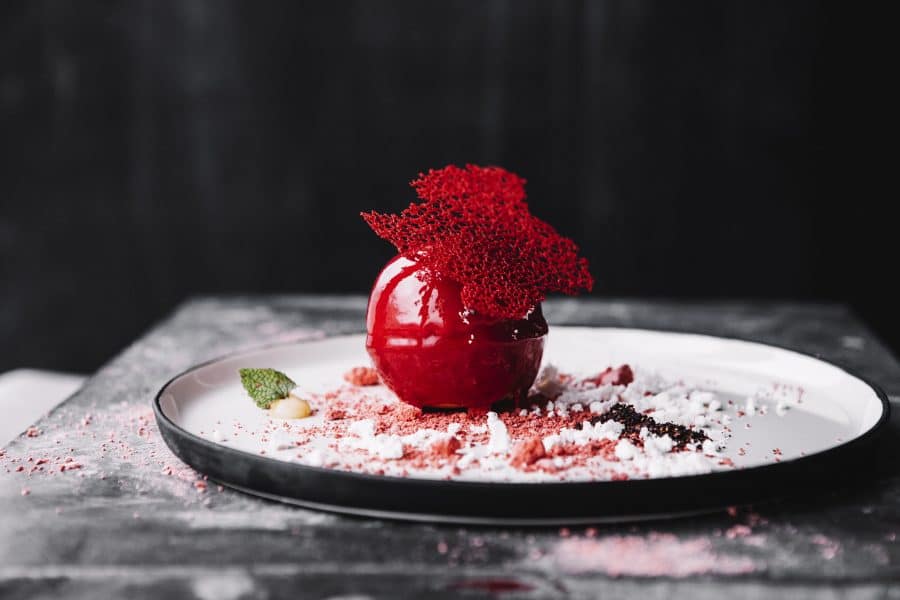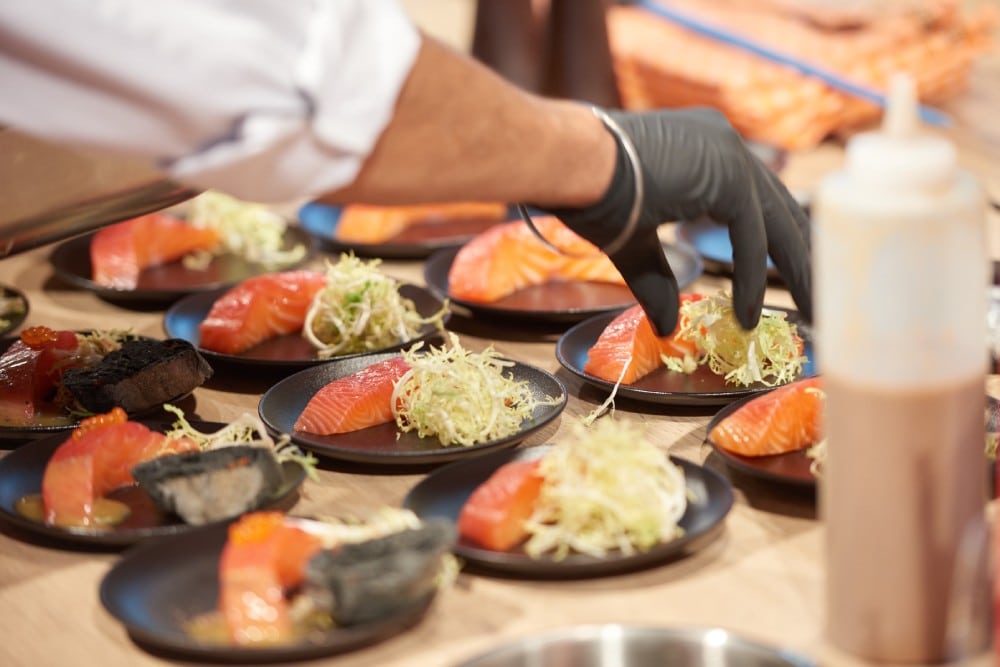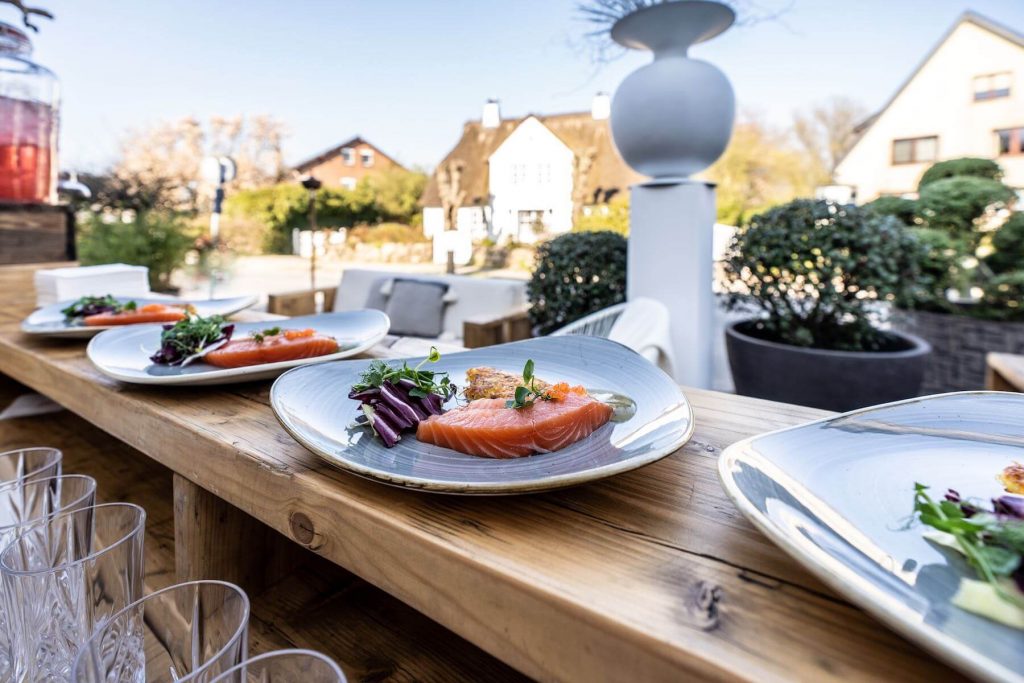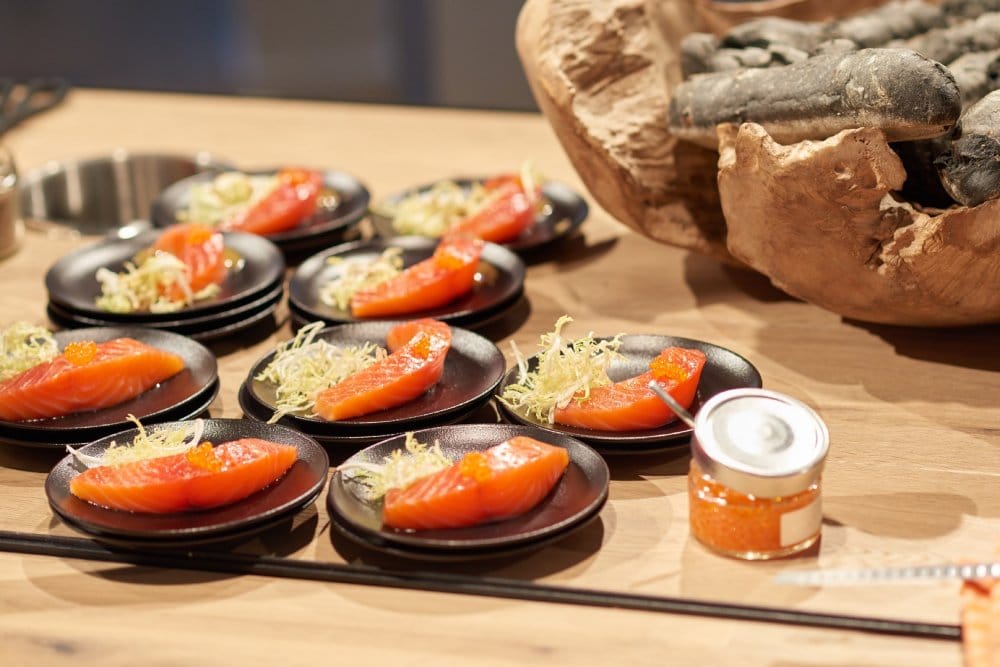 Traiteur Wille Catering for Your Event in Dresden
For over 30 years we have been fulfilling our customers' event wishes of all kinds – not only in Dresden, but throughout Germany. Whether corporate events, magnificent weddings or private family celebrations, we deliver tailor-made catering for every occasion. There are no limits to your culinary wishes.
30 years of catering experience
Only regional organic products
Large selection of vegan dishes
Full service on site
Catering for any Occasion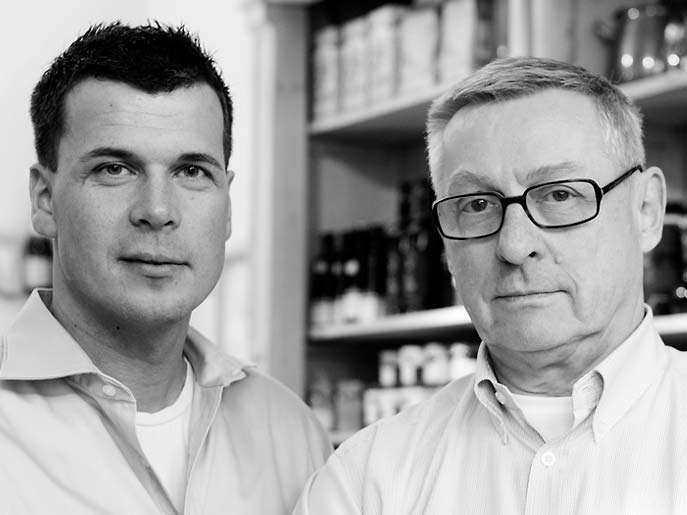 We are Traiteur Wille
Since 1989, Wille Brass and its creative kitchen team have been thrilling the catering scene. It all started on our premises in Winterhude and over the years Traiteur Wille has expanded profoundly. In addition to catering, together with our partners, we also offer exclusive event locations. Aside from that we welcome you to our bistro in Hamburg!
Das sagen unsere Kunden
"Wenn Kunden und Team zu einer Familie werden, dann ist Traiteur Wille mit am Start.
Kompetent, innovativ, anpackend, und so herrlich gut launig am Start – so wird jedes Catering
zum Highlight und Hochgenuss. Sie lieben was sie tun – dafür lieben wir sie.
Immer gerne an eurer Seite"
Anna Fauth-Schüller
Das sagen unsere Kunden
"Wir lieben es, mit Traiteur Wille zusammenzuarbeiten, da wir uns auf die Qualität und den Service zu 100% verlassen können. Die Vor- und Nachbereitung der Events ist jedes Mal überdurchschnittlich detailorientiert und das ganze Team ausgesprochen hilfsbereit. Für uns ist Traiteur Wille seit Jahren einer der besten Caterer in Deutschland."
Kim Karina Rathmann
Das sagen unsere Kunden
"Wir haben mit Traiteur Wille, rund um das Team von Christian Rose, bereits diverse Veranstaltungen unterschiedlichster Formate umgesetzt. Ob Großveranstaltungen mit unterschiedlichsten Food-Cornern oder hochkarätige Gala-Events mit außergewöhnlichen Rahmenbedingungen: Von der Konzeption, über die Planung und Organisation bis zur finalen Umsetzung hat immer alles gepasst. Vielen Dank und macht genau weiter so!"
Oliver Fliege
What Does Traiteur Wille Deliver for Your Catering in Dresden?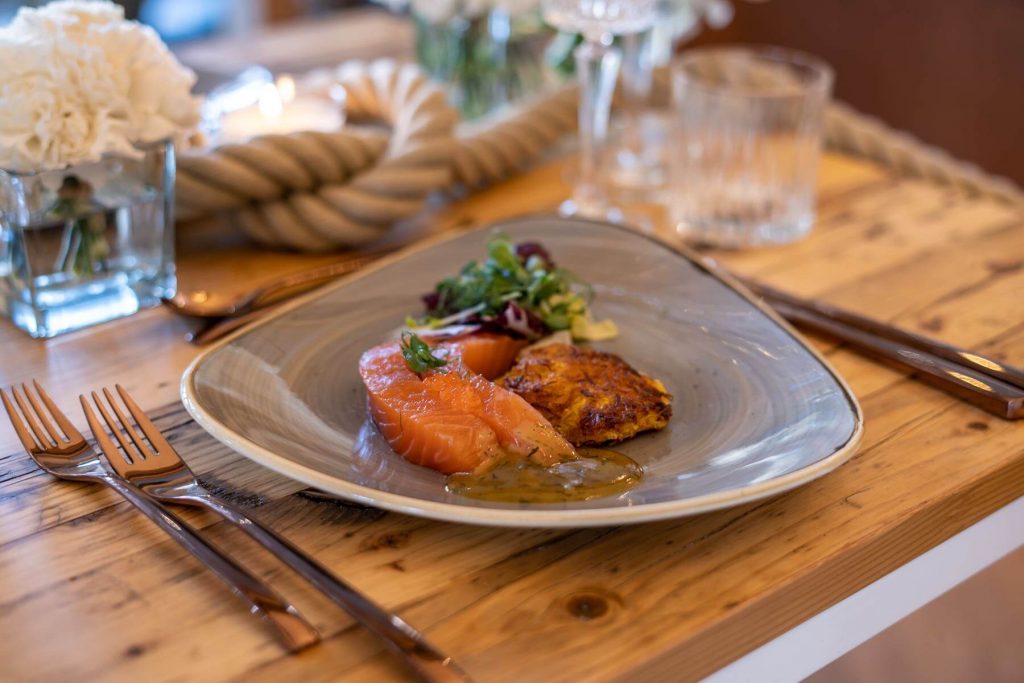 For your event in Dresden you deserve only the best party service. We at Traiteur Wille will find the right catering solution for the most diverse events: from a private party at your home to a company summer party or Christmas party. In addition to our culinary know-how, we are especially distinguished by our wealth of ideas. Word has spread and this is why we are there for you not only in our home town of Hamburg, but also in Dresden. It doesn't matter what event you are planning: our service team, kitchen staff and event experts will always find the right arrangement for you either at your own location or at an event location of your choice.
We deliver the highest quality so that your event is a complete success.
You can sit back with confidence knowing our team not only delivers the necessary dishes and appropriate drinks, but manages the set up logistics, as well. At the end of the event we will disassemble, so you don't have to do any work. We are also happy to provide the appropriate decorations to create a unique ambience. After all, the eye eats with you, which is why we not only pay attention to the excellent quality of our food and drinks but also to the atmosphere.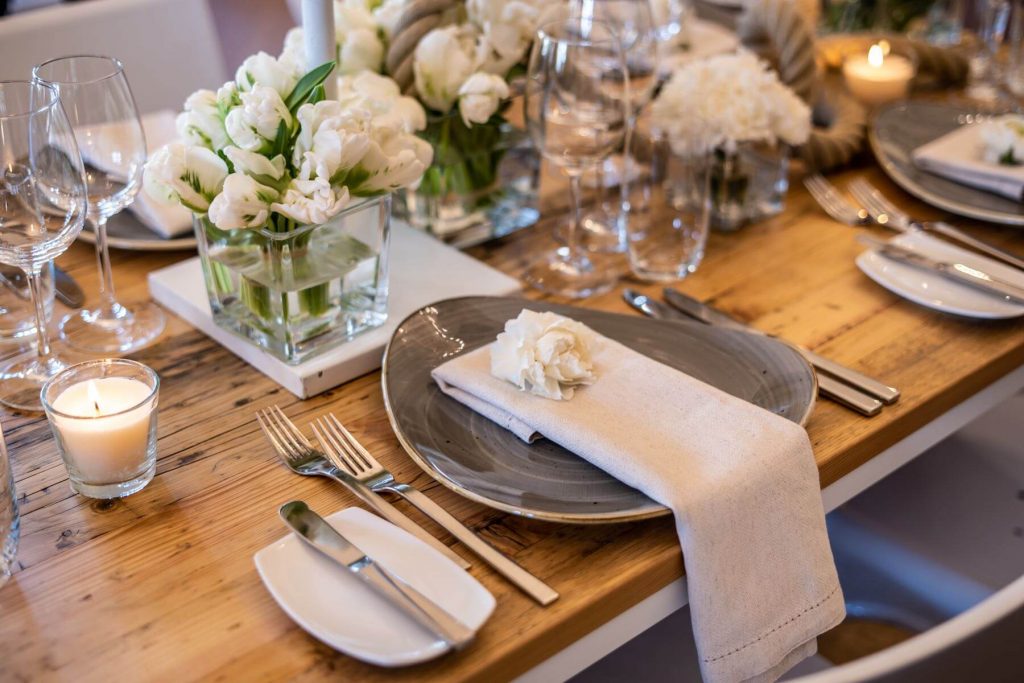 Party Service Dresden - Exquisite Service With Traiteur Wille
Don't compromise your standards and instead trust our excellent service and creative catering options. For example, are you planning a private birthday party in Dresden? Then we offer you a variety of finger foods, cold or warm buffets. It does not matter whether you invite 10 or 150 guests. Due to our many years of experience, we offer our catering for a wide range of event sizes.
Also your wedding, anniversary or company event are all in the best hands when you trust us with your event. In addition to culinary highlights and suitable drinks, we are also happy to take care of the interior design. Maybe you have a certain theme in mind that you would like to achieve. We are sure to find the right offer for you and can inspire you with culinary delights.
Frequently Asked Questions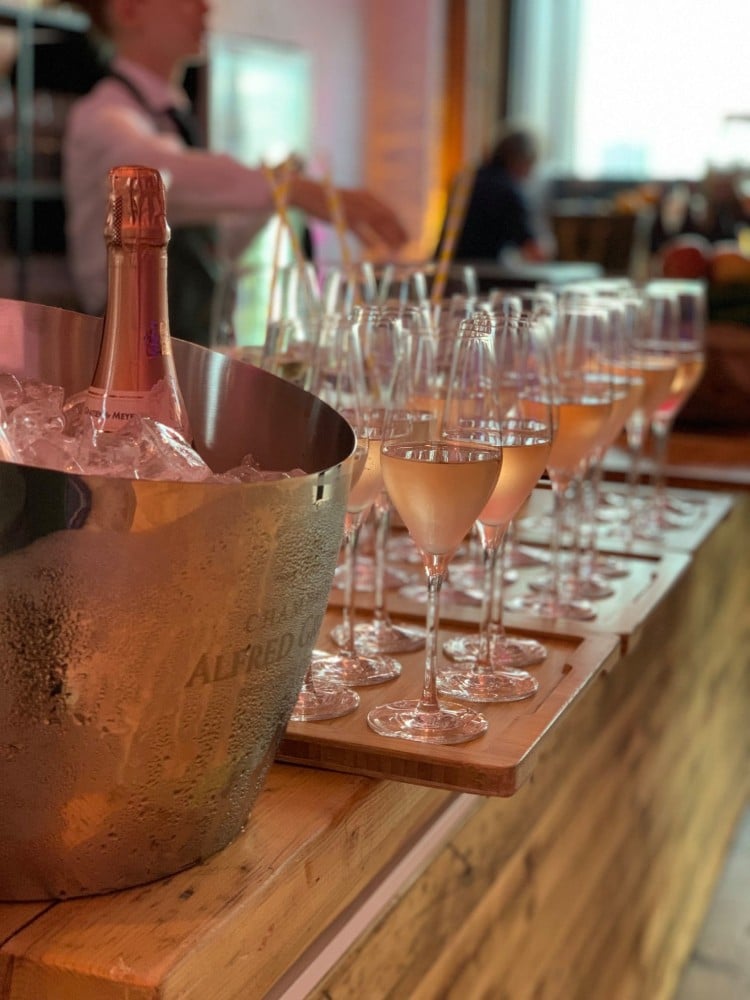 Catering Solutions From Traiteur Wille - Always a Highlight
Our creative kitchen team offers a wide variety of dishes for catering your event in Dresden. For example, we can delight your guests with delicious finger foods, such as our veal meatballs with tarragon mustard or our lye chestnut filled with pimientos de padrone and serrano ham. Vegetarian guests will get their money's worth with our florets of tête de moine on pumpernickel with fig mustard or our wholemeal hazelnut crêpe with Mediterranean mushroom filling. In addition, we offer numerous vegan alternatives, such as our truffled celery tart.
If you want something more, we can also offer you a hot or cold buffet. Starting off with some delicious appetizers, our rice noodle flakes with passe pierre and fried shrimp or the trilogy of cream cheese, pumpernickel and zucchini with vegetarian caviar will take your guests' breath away. For the main course, we can recommend, for example, Gratinated Oven Pasta with Celery Walnut Stuffing or Sautéed Market Vegetables with Fresh Herbs. To top it off, we also offer a diverse selection of delicious desserts.
You can book our party service for your event up to 48 hours before the desired date. However, we recommend that you contact us early, as we may be fully booked. All dishes are freshly prepared by our kitchen team, homemade and delivered directly to you in Dresden. Order your catering in Dresden now directly online or call us.
Party Service Dresden: How to Make Your Event a Complete Cuccess
Tailor-made Catering According to Your Taste
Not much else brings people closer together than good food. That's why we, as a Party service in Dresden, have made it our business to inspire our customers with our exclusive culinary art. We deliver the best service for every kind of event. In doing so, we always go the extra mile so you can sit back, relax and concentrate on your guests. Even though our home is in the beautiful port city of Hamburg, we can also deliver to you in Dresden. Contact us directly and we can discuss the details. We provide you with a wide range of different catering solutions. Choose the right food and drinks for your guests yourself. After all, your party should be a complete success, according to your wishes.
100% Organic From the Region: Quality You Can Taste
As a high-end caterer, we not only set high standards for ourselves and our staff, but also for the quality of the products our kitchen team processes. We use only regional products that are 100% organic quality. In addition to all the excitement from the event itself, our catering should ultimately be healthy and in line with our ethical values. Our experienced chefs create the finest variations and real home cooking for our customers every day. You can taste that with every bite. Additionally, we can accommodate a wide variety of culinary needs – from vegan to gluten-free cuisine. After all, we want all your guests to get their money's worth culinarily.